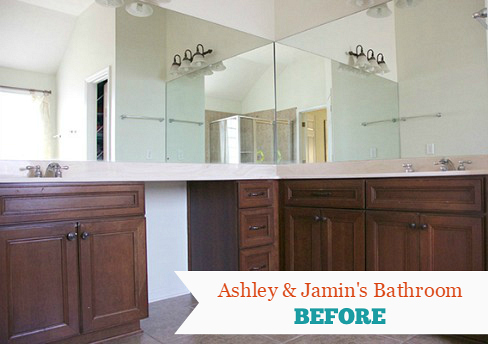 Ashley says it all started with a leaky shower, which led to the discovery that there was mold (and lots of it). She calls it one of those If You Give a Mouse a Cookie situations, where one thing leads to another, and before you know it, the master bath you had no intentions of remodeling is getting a total overhaul. But there was a silver lining in that moldy cloud, because here's how it looks now…

Master Bath Makeover After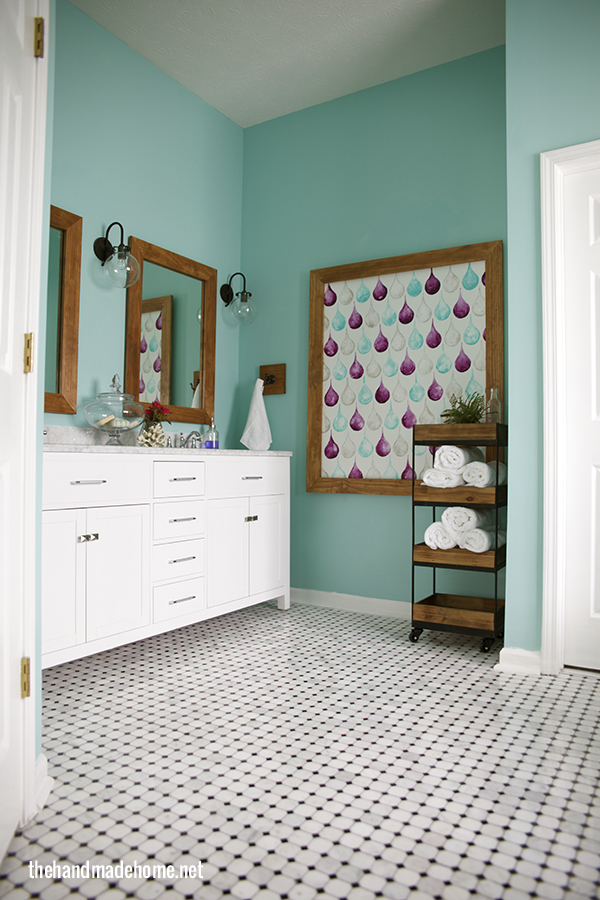 Ashley and Jamin are the creative couple behind the blog The Handmade Home, which is one of my daily reads. I love how they injected lots of color and personality into their new bathroom. (You can see how they created the artwork for the room here.)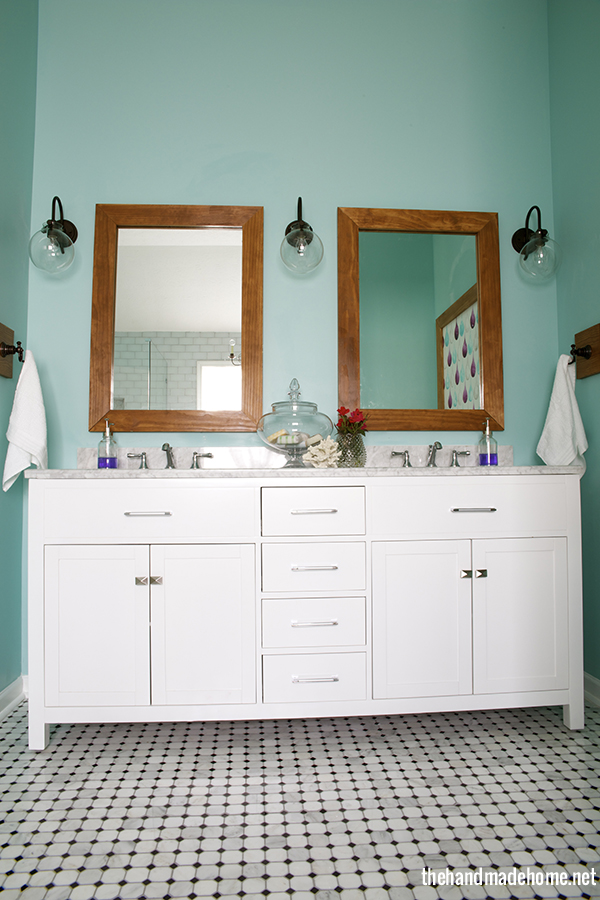 The shower and tub side of the room was fine, if kind of boring before. But it's bland no more: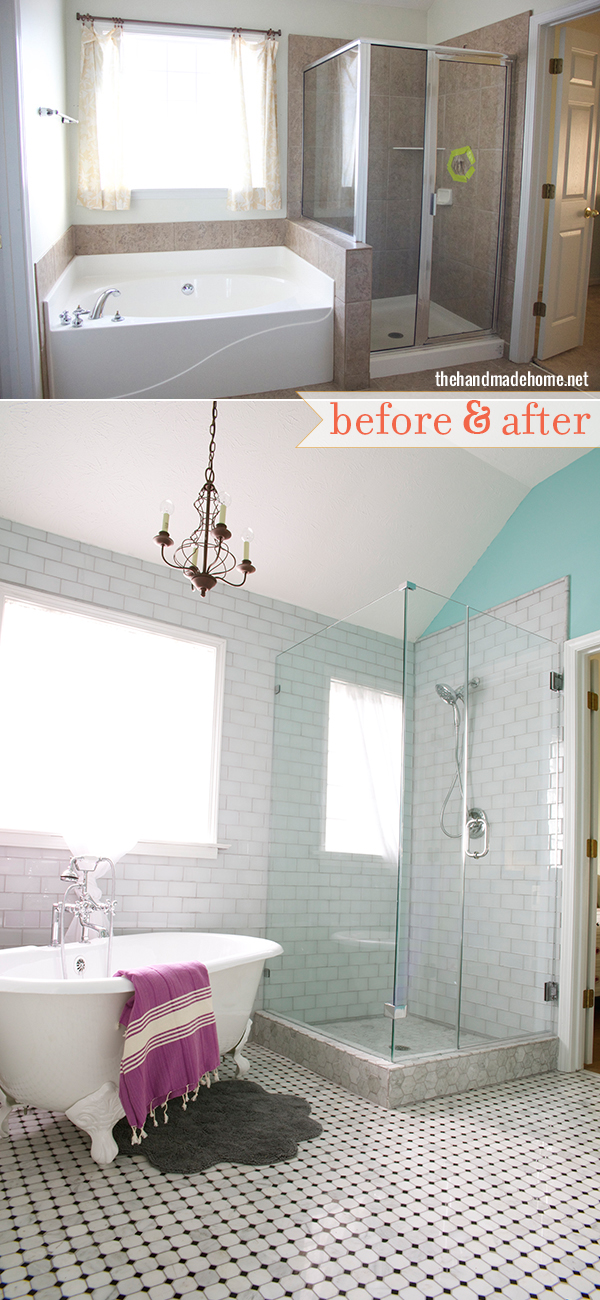 How the room looked after being ripped apart: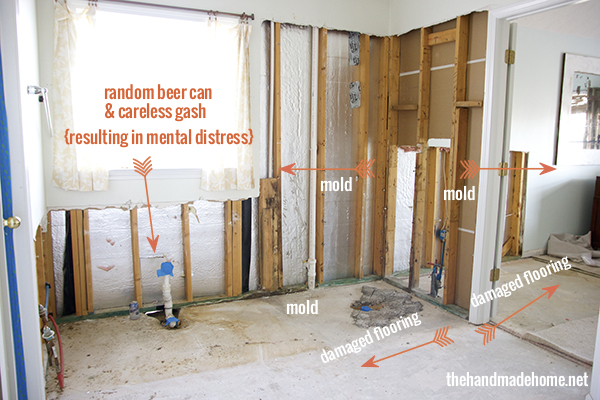 Ashley says, "I totally took my bathroom for granted before this happened!" Anyone who's had work done on theirs can relate to that. At least she was rewarded for their trouble with this pretty new space now that it's over.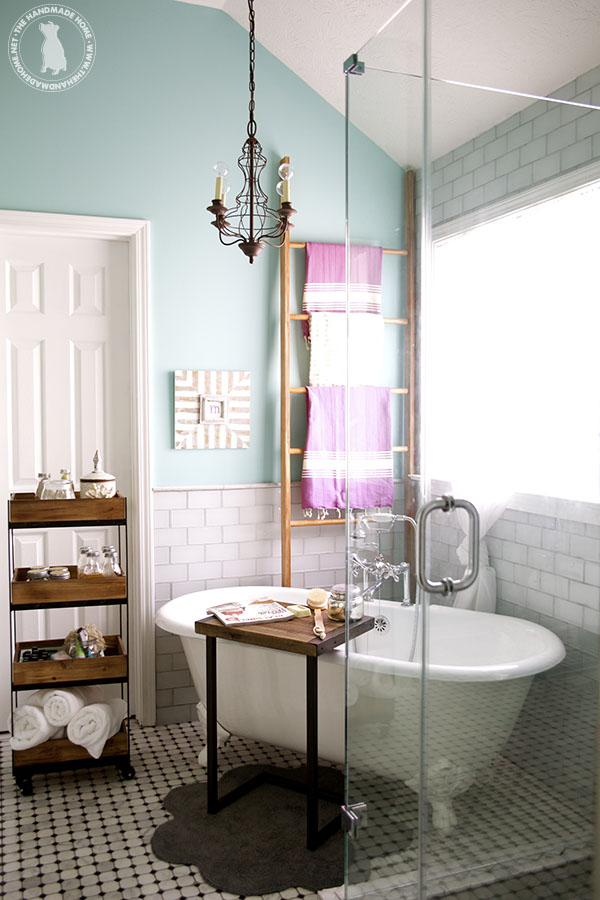 Thanks to Ashley and Jamin for sharing their makeover with us. I love it!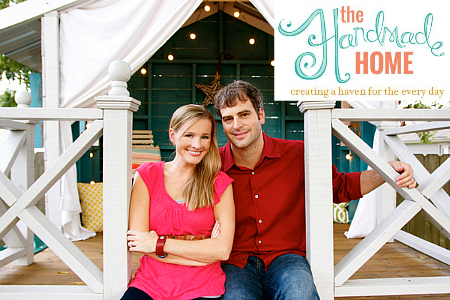 Visit their blog The Handmade Home for more information!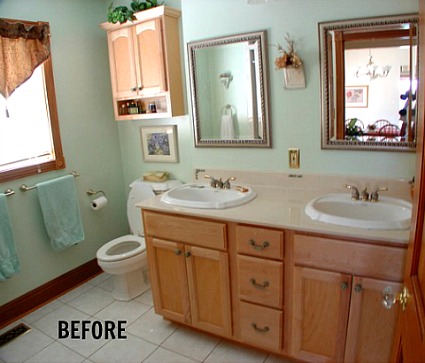 (Visited 1 times, 1 visits today)