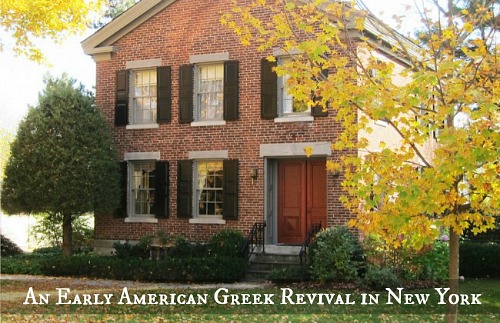 A reader named Elizabeth says that her love of old houses began with this one in Queensbury, New York. She grew up in this "Classic Greek Revival beauty" that dates back to the 1700s. Take a look…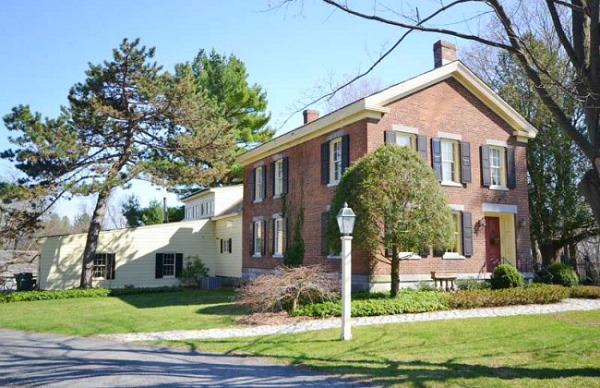 Her parents spent years restoring the house, which was in bad shape when they bought it in the 1970s. Now they're selling it. The listing says: "Exquisite Early American Home on the Ridge! Take a step back in time living in this wonderful 5-bedroom, 2.5-bathroom home."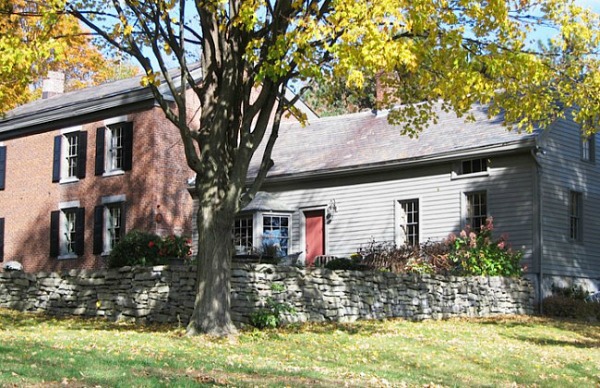 "The clapboard rear of the house with kitchen and family room, and 2 bedrooms and bath above is the original house dating to the 1700s."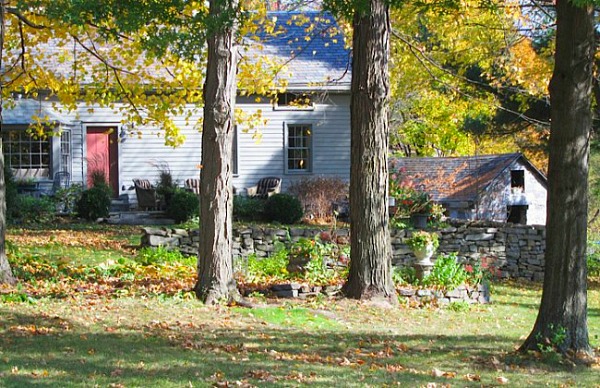 "The brick portion is the addition added in 1852 following the discovery of gold by the owner during the Gold Rush. The owner of the property at that time was Nehemiah Wing, grandson of Abraham Wing, the founder of Glens Falls."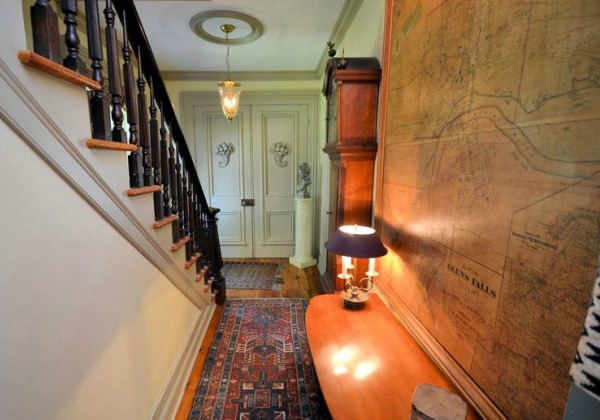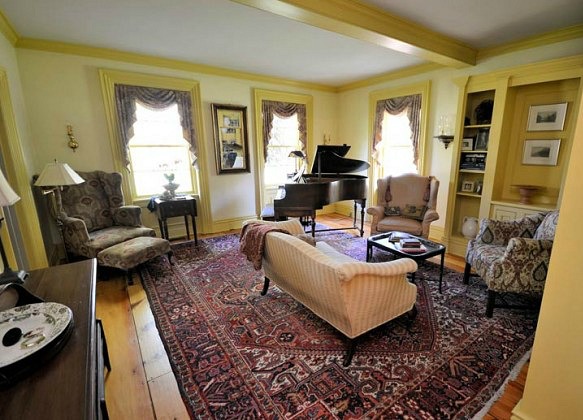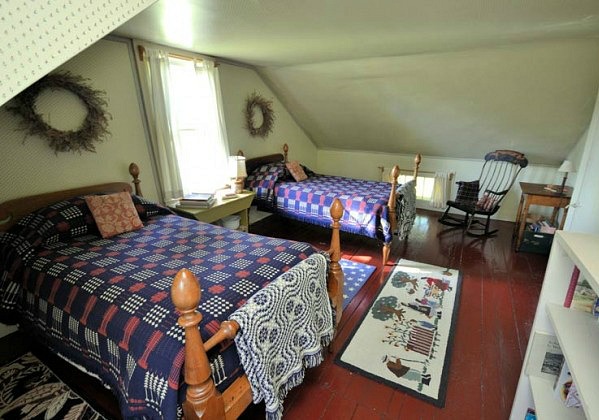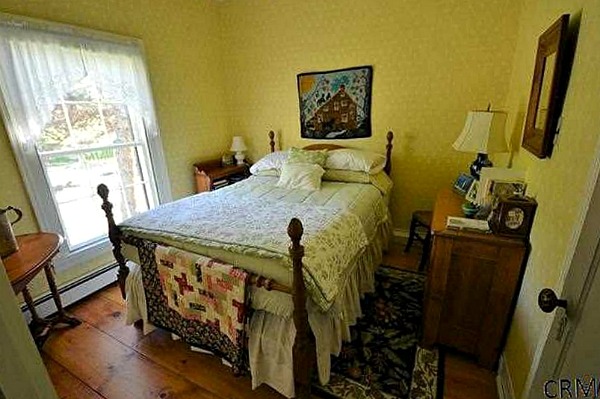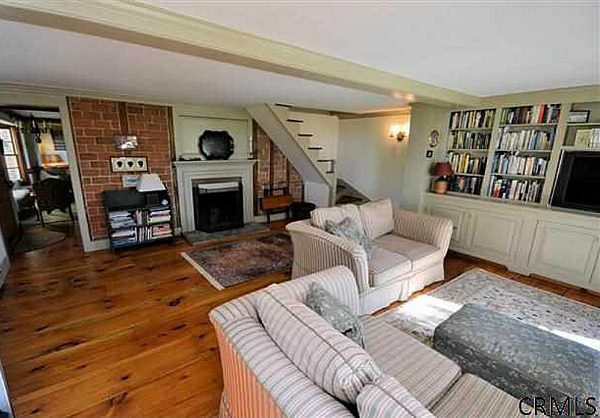 "Features include a kitchen with fireplace, family room with fireplace, exposed brick walls and beams, planked floors, mountain views, stone potting shed, beautiful flower gardens, and much more. A wonderful place to call home."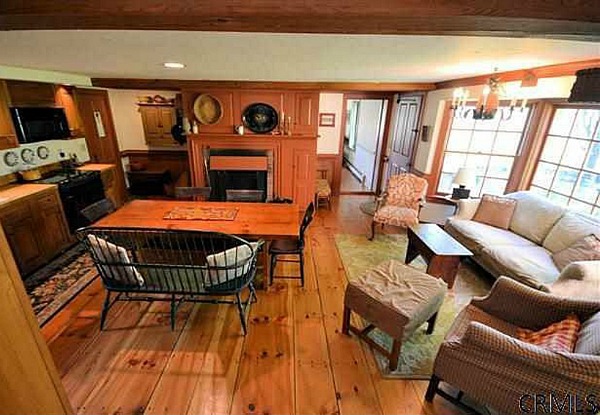 The kitchen looks like a cozy room to hang out in with the fireplace and extra seating, not to mention those wide-planked floors and the big bay window.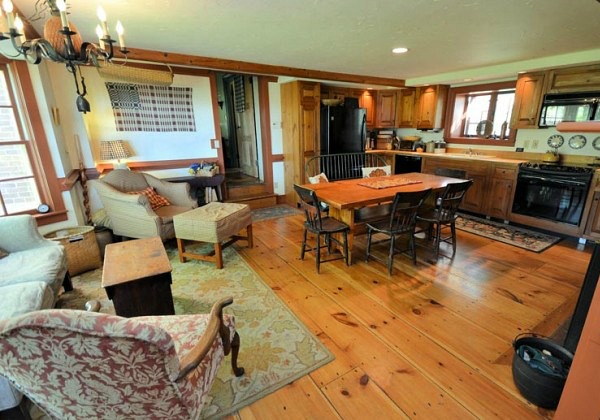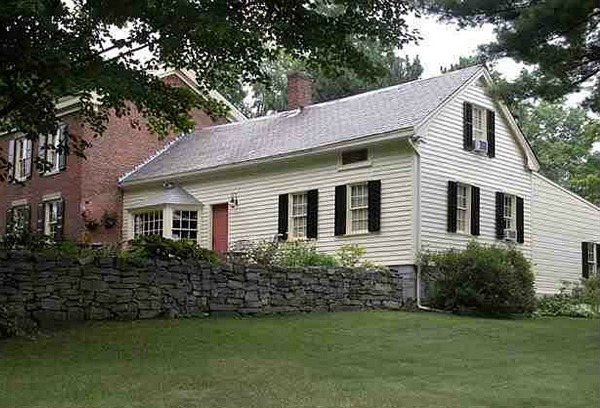 It sits on 1.5 acres.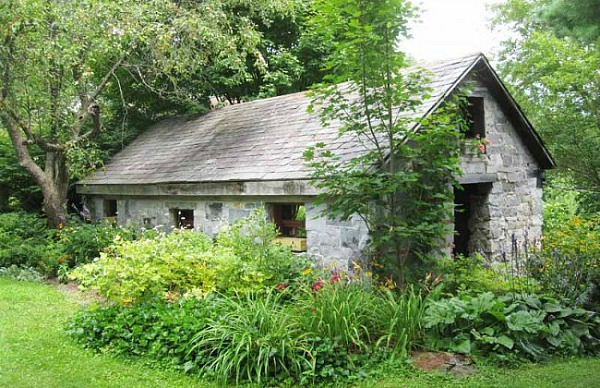 Elizabeth shared this old photo of her childhood home with me that was taken in the late 1970s. That's her mom standing in front of it right after they bought the house. She says, "They restored it top to bottom!"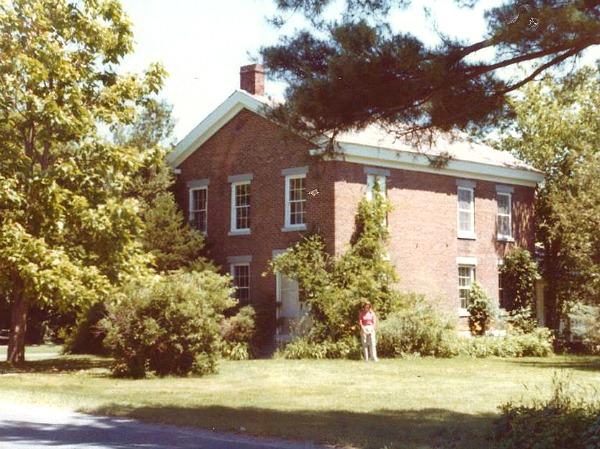 I love seeing old pictures of houses like that! It's come a long way since then. They're selling it now and you can learn more about it at CIRCA Old Houses.