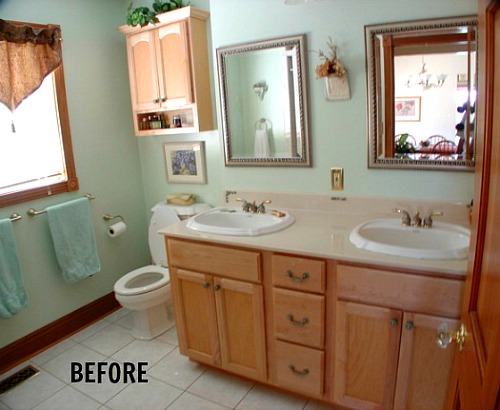 Andrea's bathroom was okay before, but it bugged her that it didn't fit with the style of the rest of their home: "We live in a 122-year old farmhouse, and this cookie-cutter bathroom just didn't cut it. So we brightened and farmhoused this baby up." Here's how it looks now…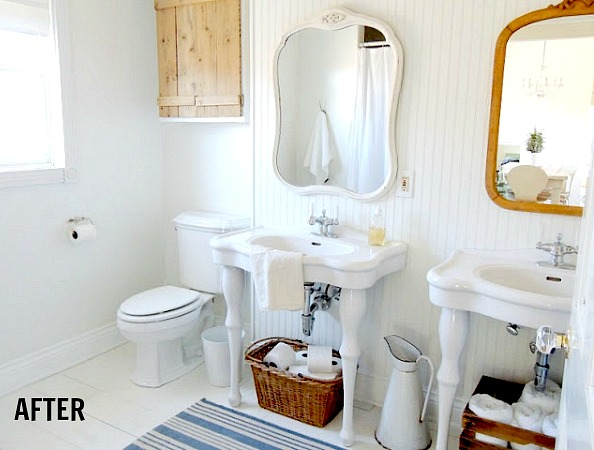 What a difference! And the entire remodel only cost $1,300 — not bad considering they gutted the room and started over.
They found the (now-discontinued, boo) sinks at Menard's for only $110 each. The walls and floor are painted "Cotton White" from Better Homes & Gardens. And the rug is Dash & Albert's Staffordshire Stripe.
"For the shelf above the towels and the doors on the cabinet we used old fencing we had lying around," Andrea explains. "A quick sanding unveiled a beautiful worn wood…perfect for adding some warmth to this mostly all white bathroom."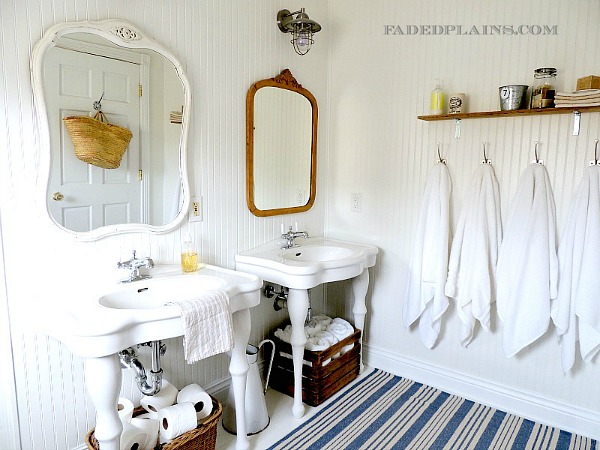 I love the bathroom's new farmhouse look!

Visit Andrea's blog Faded Plains for all the source info and details about the makeover.