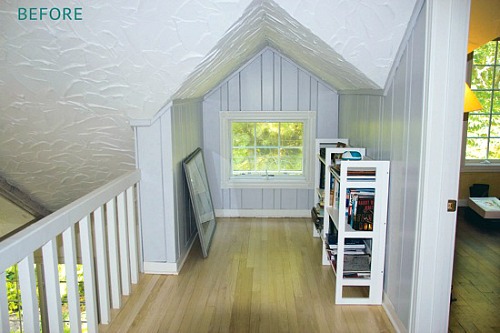 Erin wrote me about the master bath they added to their house.
This is how the upstairs landing looked before, when it was "nothing but a useless dormer area with a low ceiling that few normal-sized people could even walk into."
And here's what it looks like now…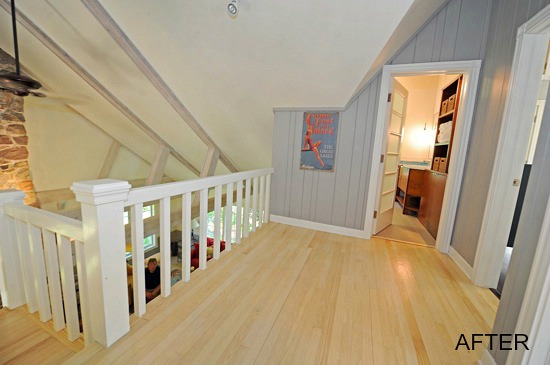 The door leading to the new bath has some history to it because Erin salvaged from her grandmother's house before it was torn down:
"It was her bedroom door. Originally I grabbed it because I figured we'd save some money reusing a door, but as I started refinishing it, stripping and sanding off layers of tan, coral, mint green and white paint, I became very connected to the history of it. I loved imagining all those colors in a house I loved so much."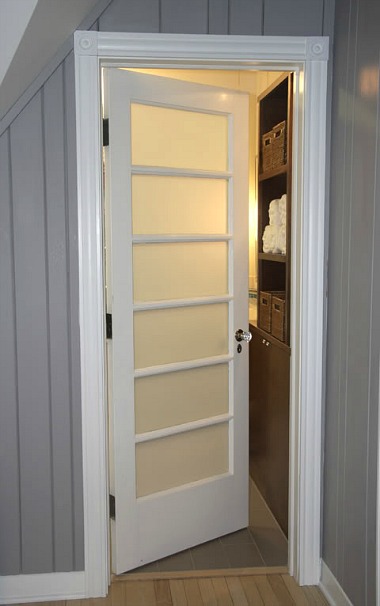 "We used Wallpaper for Windows frosted film to cover the windows to allow light to still enter the hallway but still allow for privacy."
The new bathroom is only 8′ x 8′ but it "lives large." She says the glass shower-surround keeps things looking open and less cramped.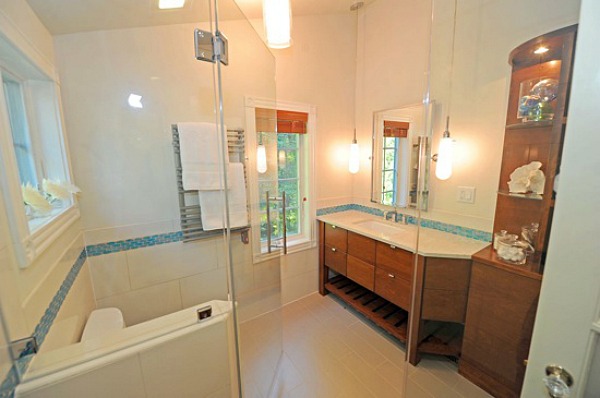 "The towel warmer was a splurge and so worth it. I love that thing. Get one. It will change your life," Erin says. She also recommends the heated floors.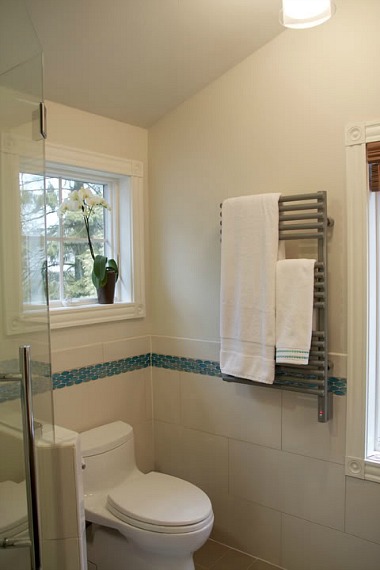 Another favorite thing: the square window they added over the toilet to let more natural light in.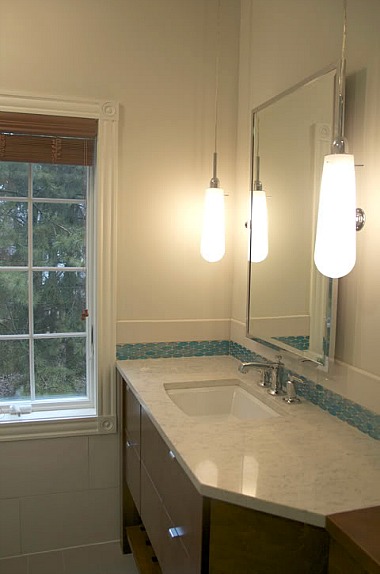 I love the blue oval glass tiles they used. So pretty.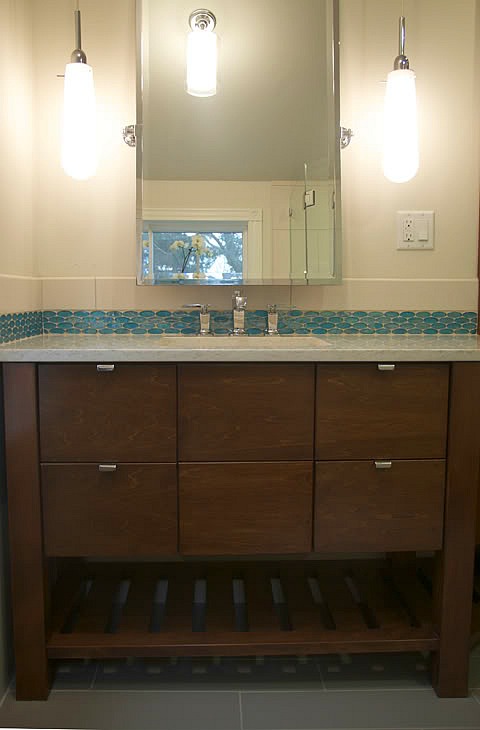 She designed the vanity and storage unit and had them built.
Now they have so much storage in the room that they haven't even filled it all yet.
"The teak floor in the shower was another splurge, but I love it. We bartered for it to keep the price down and the feel under your feet can't be beat." There is tile underneath it so they can take it out for cleaning.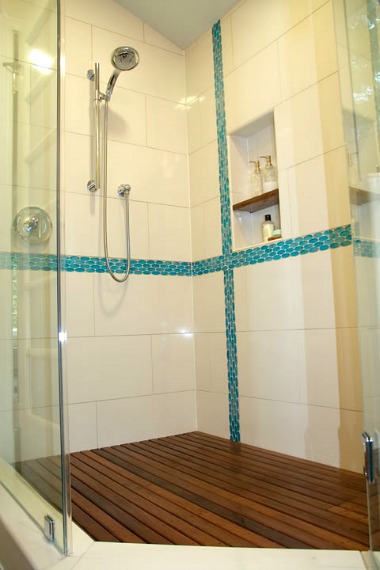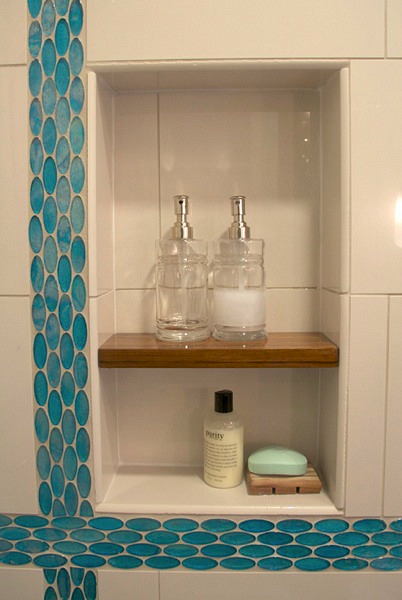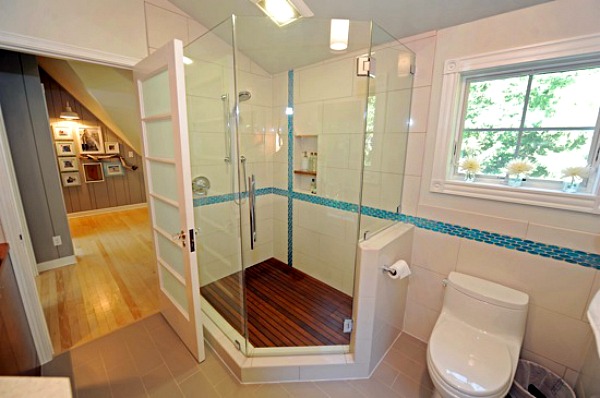 "We love our new bathroom, and not just because we don't have to trudge all the way downstairs in the middle of the night to use the bathroom anymore," she says.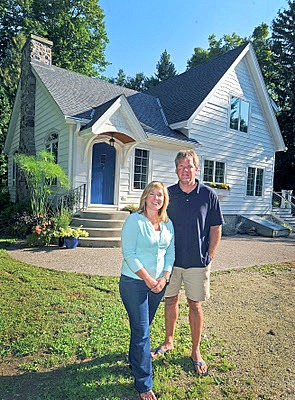 and to see the rest of their charming home.