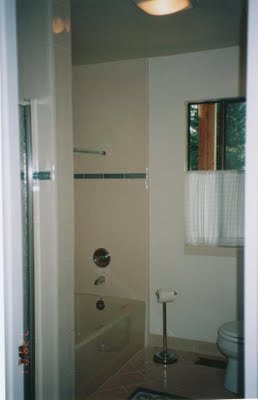 My poor master bath desperately needs a makeover. I've been trying to decide what to do with it since we moved here, so I'm always on the look-out for master-bath inspiration. When Hooked on Houses reader Heidi sent me photos of her bathroom remodel, I was definitely inspired. Hers was small, dark, and outdated, as you can see in the "before" pics.

Small Bathroom, Big Makeover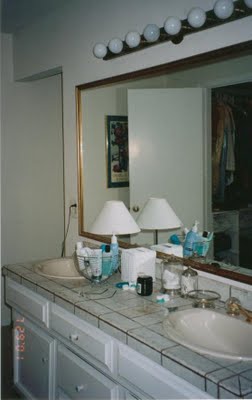 To start with, they took three small rooms and turned them into one large master bathroom. They gained even more space by adding a bay-window area around the tub. Take a look: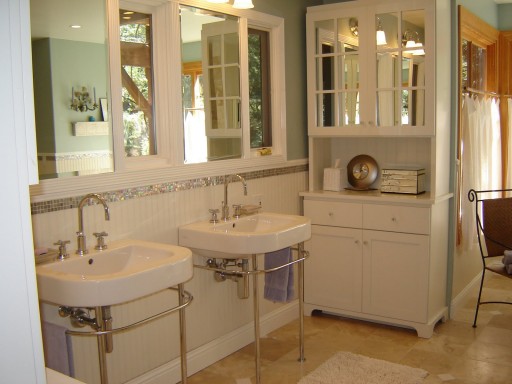 To trim the beadboard wainscoting, Heidi chose these iridescent mosaic tiles (Bizazza tile, from Italy) because they reminded her of sea glass, "which is one of my favorite things in the world." The lovely wall color, Martha Stewart's "Atlantic," was chosen to complement the tiles.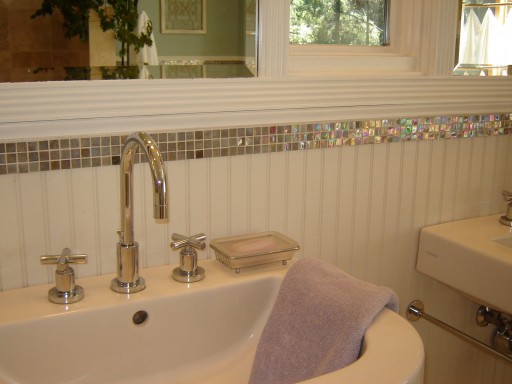 She also chose more contemporary-looking faucets than you might expect in a traditional-looking bath because she wanted to "mix it up a little." She says she prefers an eclectic look over having everything match.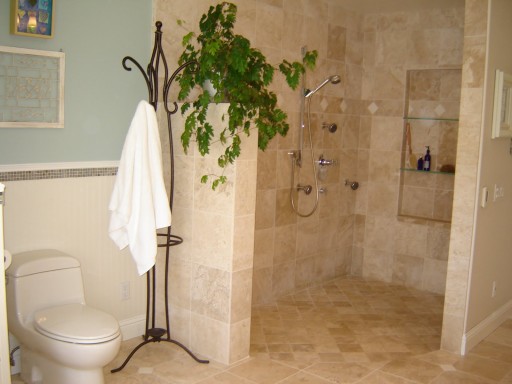 The new limestone floor is heated. Heidi says the shower ended up big enough to fit their entire family, plus pets, friends, and neighbors!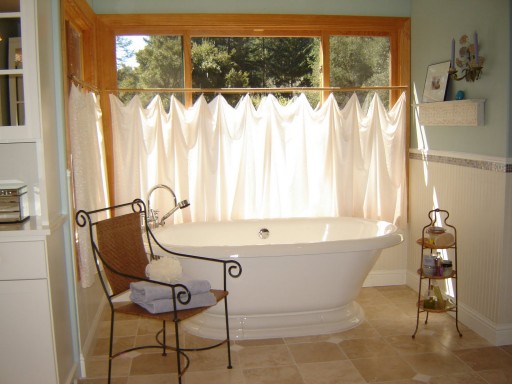 I think they did a beautiful job creating a spa-like bath for themselves. Thanks to Heidi for sharing it with us! You can see the rest of the photos and get more details about the remodel on her blog, Heart and Home. 
(Visited 47 times, 1 visits today)