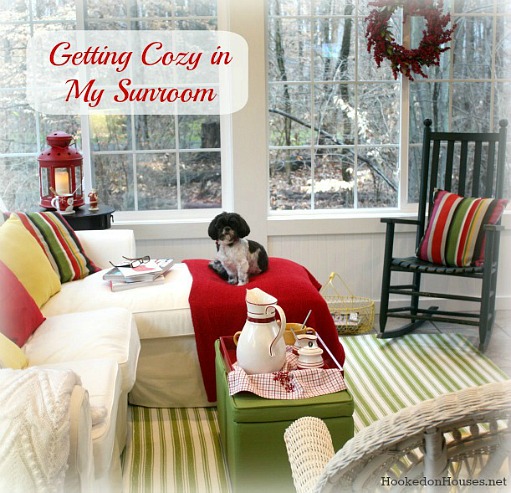 When we initially started planning our sunroom addition about 2 years ago, it was supposed to be a screened porch. But then I started thinking about how I'd like to spend more time out there, so I asked how much more it would cost to add windows. How about insulation under the floor and in the walls? A little heating unit sure would be nice, too…
Before we knew it, our humble screened-porch project evolved into a sunroom that we could use year-round. And it was one of the best decisions we ever made.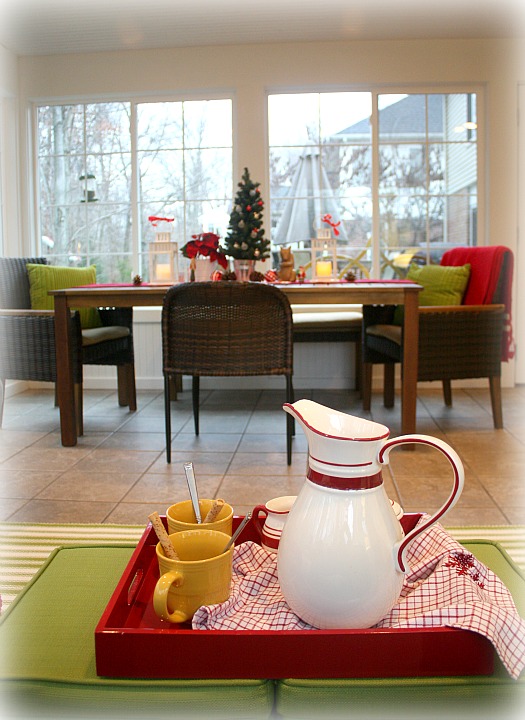 It can feel a little chilly out there on the coldest days of winter, though, with all those windows and electric heat, so I warm things up as much as possible. Replacing some of the yellow with red seems to help! A few thick, soft throws to wrap tootsies in do, too.
And in the afternoons after the kids get home from school, mugs of hot chocolate do the trick with whipped cream and chocolate chips on top. Yum.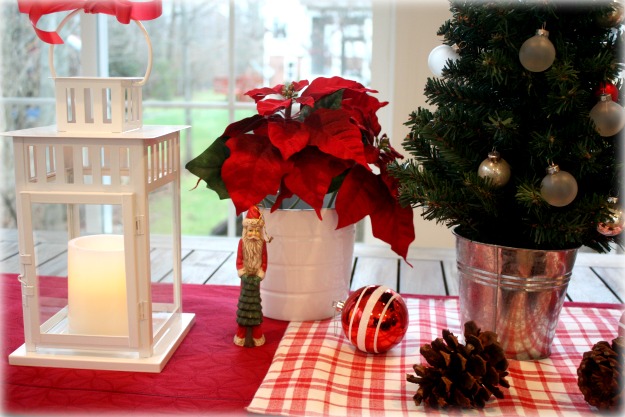 I love listening to the Indie Holiday Station on Pandora when I'm out here (we have a Roku box hooked up to the TV so we can stream Netflix and Hulu Plus movies in the sunroom, too).
I'm always mixing things up out here. For example, here's how the sunroom looked a couple weeks ago: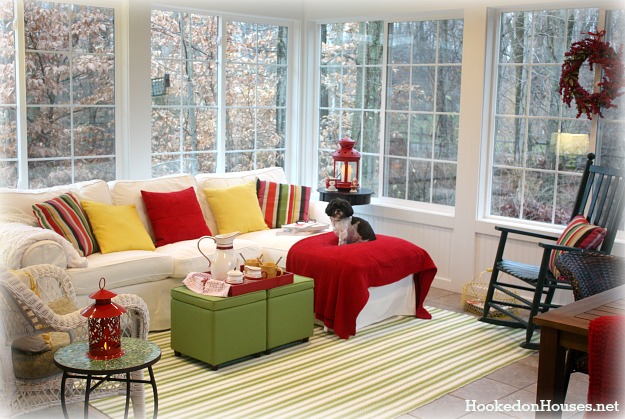 And here's how it looked after I found lime-green velvet pillows at Target that I couldn't resist and then moved some things around: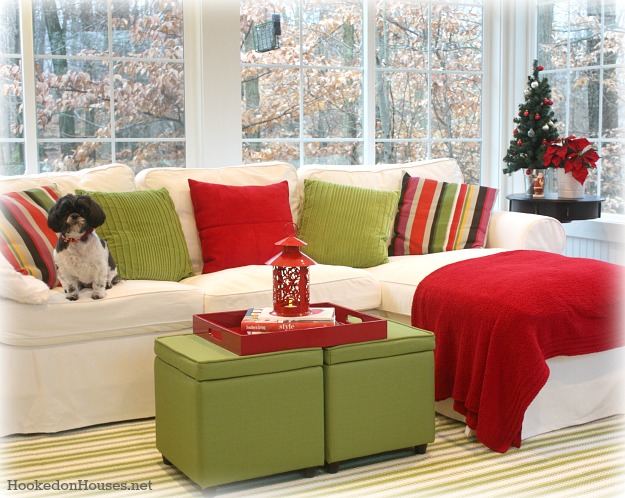 My Shih Tzu Maizie can usually be found right here on the sofa (it's an Ektorp from IKEA). She loves to lie in the sun. She seems to think she's a cat. She doesn't ever really bark, just kind of makes little "purring sounds" when she wants our attention.
For a long time we thought it was the result of her injuries. But then when my mom's (adorable!) Yorkipoo pestered her a little too much one day, trying to get her to play, Maizie finally turned and yapped at her. We were stunned! It was like, wow, she can talk!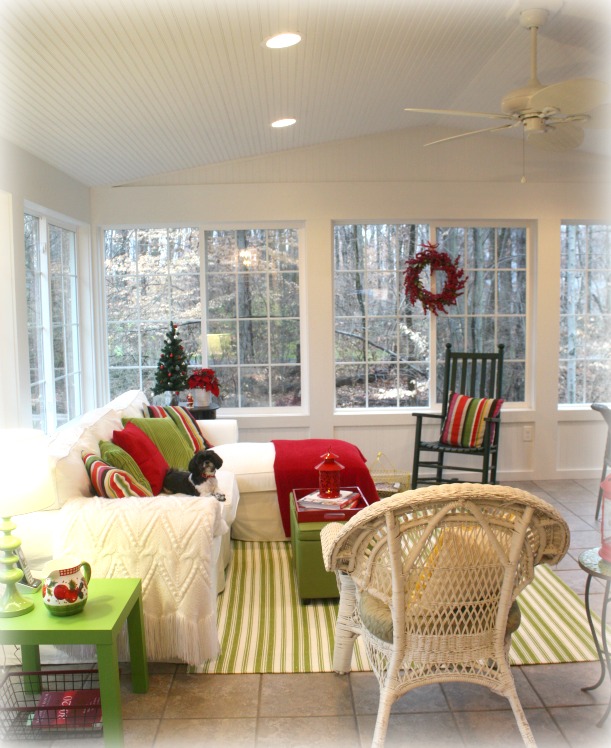 Thanks for stopping by my sunroom on this cold winter day. Maizie and I hope you come back for another visit soon. There's plenty of hot choc for everyone. 🙂

P.S. Visit My House to see more of it, including: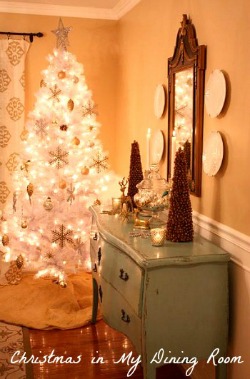 (Visited 1 times, 1 visits today)