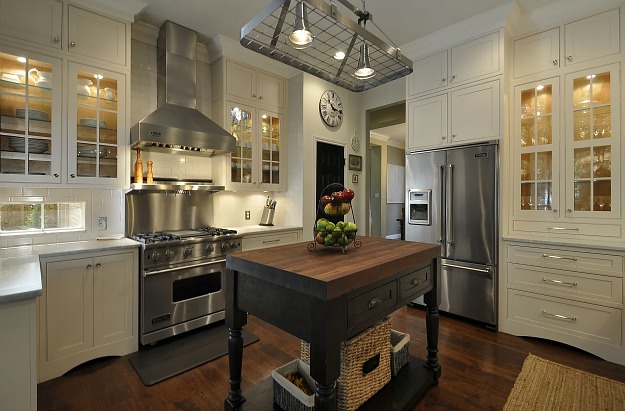 Welcome to Amber's kitchen.
She writes, "Here's my labor of love. My husband and I gutted our 1990's kitchen with vinyl tiles, and laminate counters. He planned the layout and I chose the design."
The results are impressive, especially when you see what it looked like before: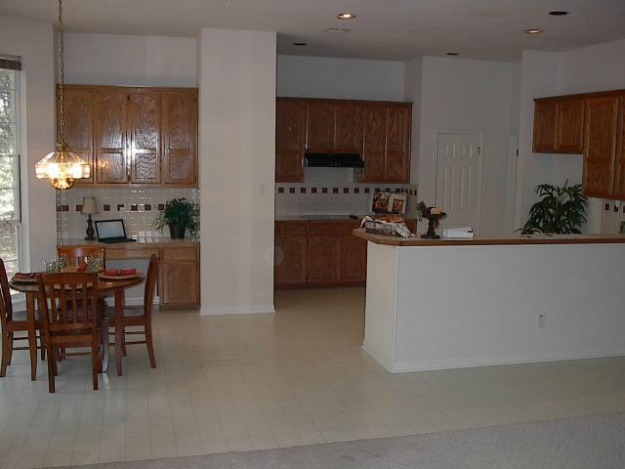 Hard to believe it's the same room, isn't it?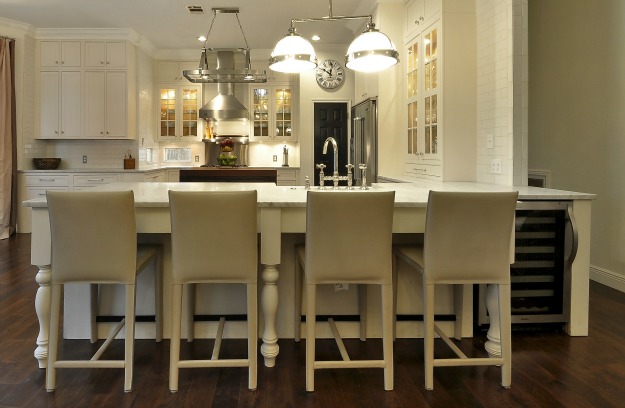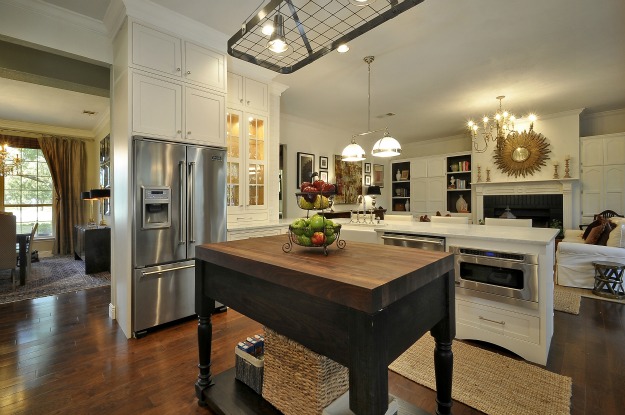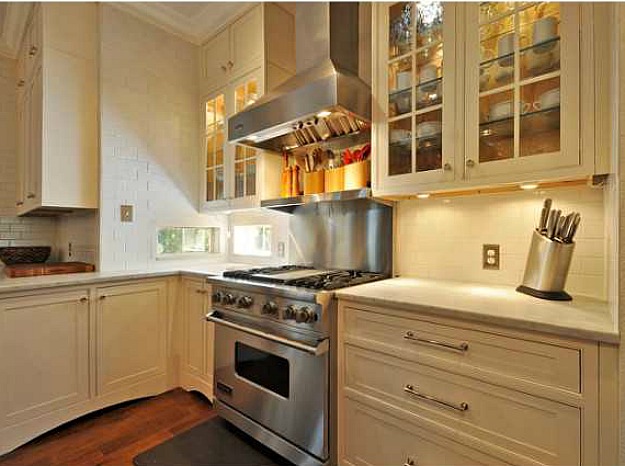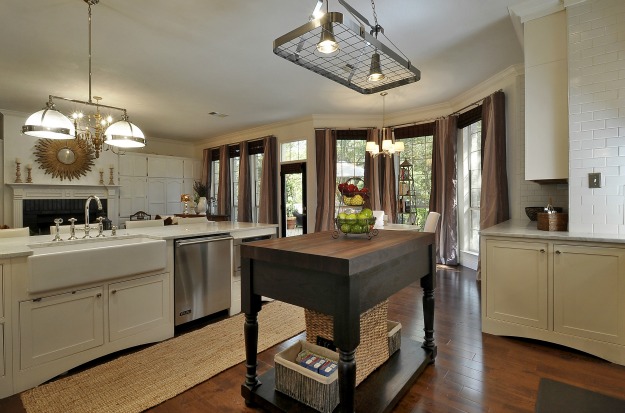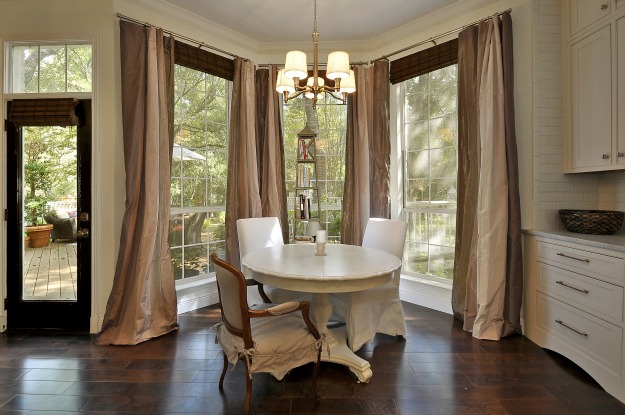 Gorgeous! And I see no traces of the 1990s left, that's for sure. Thanks, Amber!