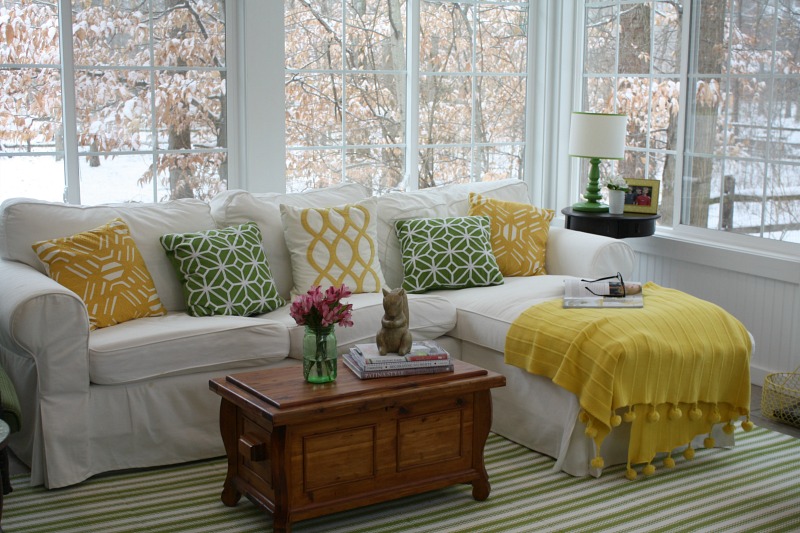 When I was interviewed by the blog CECY j, one of the questions she asked was, "How would you describe your decorating style in one word?" I had never been asked that before, so I had to think about it a bit. Only one?
I looked around my house. If I had never been here before, what would stand out to me? What things am I most drawn to? How would friends describe my style?
Then I started thinking about my personality. What do I like and need in my life and from my home, and how does that translate into how I decorate?
I finally settled on the word simple. It's one that resonates with me in many ways beyond just decorating. I like to keep things simple in both my house and in my life. I focus on the handful of things that are really important to me and try to forget the rest.
As an introvert who is also a "Highly Sensitive Person" (that book changed my life!), I need plenty of breathing space. I don't like "busyness" in either my calendar or my decor. (Any other HSPs out there? I bet a lot of my readers are, since being so sensitive to our surroundings makes us care about how our homes look and feel.)
It's important for my house to feel calm and relaxed and for me, keeping things simple is a way to achieve that. I hate clutter and have a minimalist streak. My house supports me with several quiet corners I can retreat to–like my sunroom, which is my favorite spot to "breathe" in.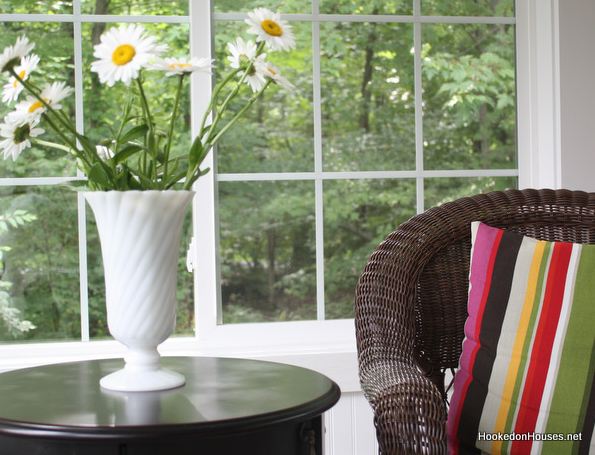 I don't like things that are too fancy, formal, or scream for attention. Nothing high-maintenance goes into my house. I'll take a milk glass pitcher full of daisies from my yard over red roses in crystal any day. I guess I'm just a simple girl at heart.
So now I want to know, how would you describe your decorating style? Can you boil it down to just one word?