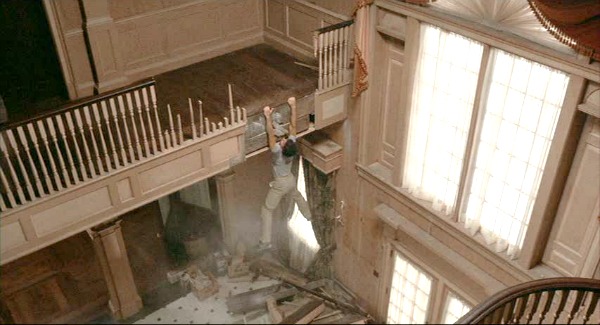 Tom Hanks' dreams for his fixer upper fall apart in The Money Pit.
A recent survey asked people how they feel about their homes, and I was surprised by some of the results.
For instance, only 20% said that they actually like how their houses look and the way they're decorated. So the majority of us aren't happy with them? Here's another finding that's kind of sad:
14% of them said that the way their houses are furnished makes them feel downright "gloomy and stressed."
I wonder why so many people are unhappy with their houses when there's more inspiration and decorating advice–not to mention affordable options–than ever before?
Unless that's part of the problem.
Are we feeling dissatisfied in our own houses because we're comparing them to ones we see on Pinterest, design blogs, and shelter mags? I can relate to that. I often wish my own rooms looked as perfect and put together as every other blogger's seems to be!
Are you happy with the way your house looks?
Other survey results I found interesting:
47% haven't updated their houses in at least 5 years.
44% say they like traditional style in their home.
22% prefer contemporary.
13% go for country.
72% are DIYing things at home.
46% of women secretly wish they could make some of their spouse's things disappear. (Only 46%? Ha.)
The infographic with all the survey results and more details is at Instyle Modern.