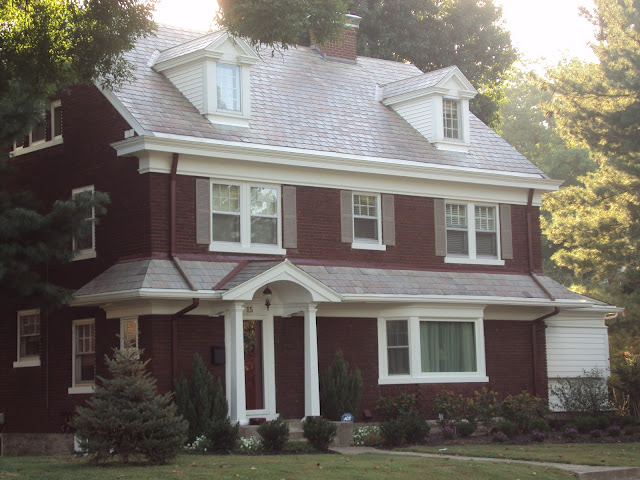 A reader named Andrea wrote me about the old brick house she and her husband bought and renovated in Northern Kentucky, and I'm sharing her before and after photos with you today.
It's beautiful now, as you can see above, but here's how the exterior looked before they fixed it up (below):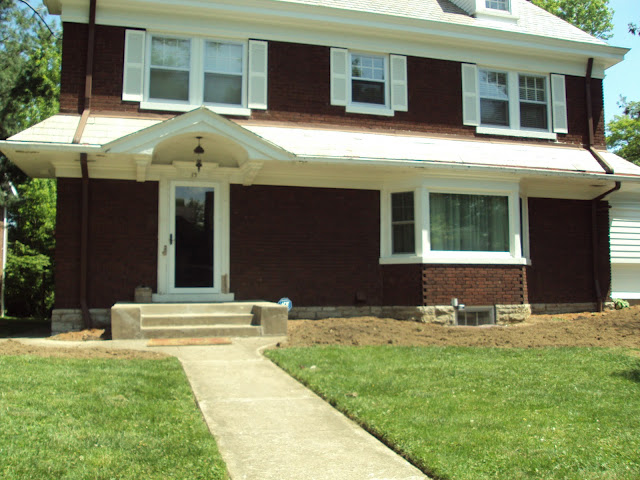 A little bare, right? So much better now with all the finishing touches–like landscaping and columns!
On her blog Oak Ridge Revival, Andrea talks about their adventures in remodeling. The kitchen was pretty small and outdated when they moved in: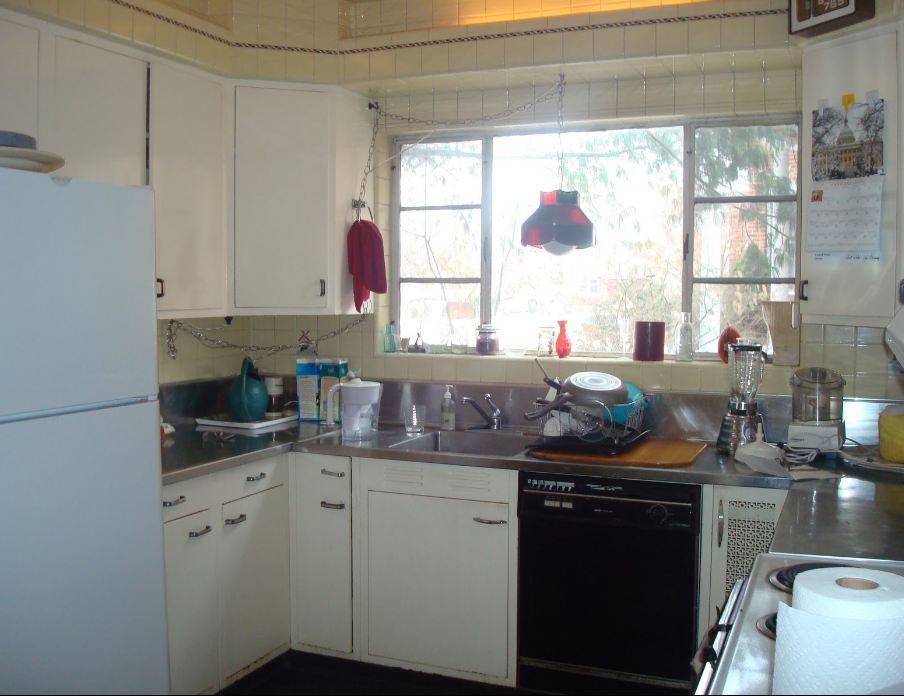 They knocked down the wall between it and the old dining room and gave it a total overhaul.
Here's how it looks now: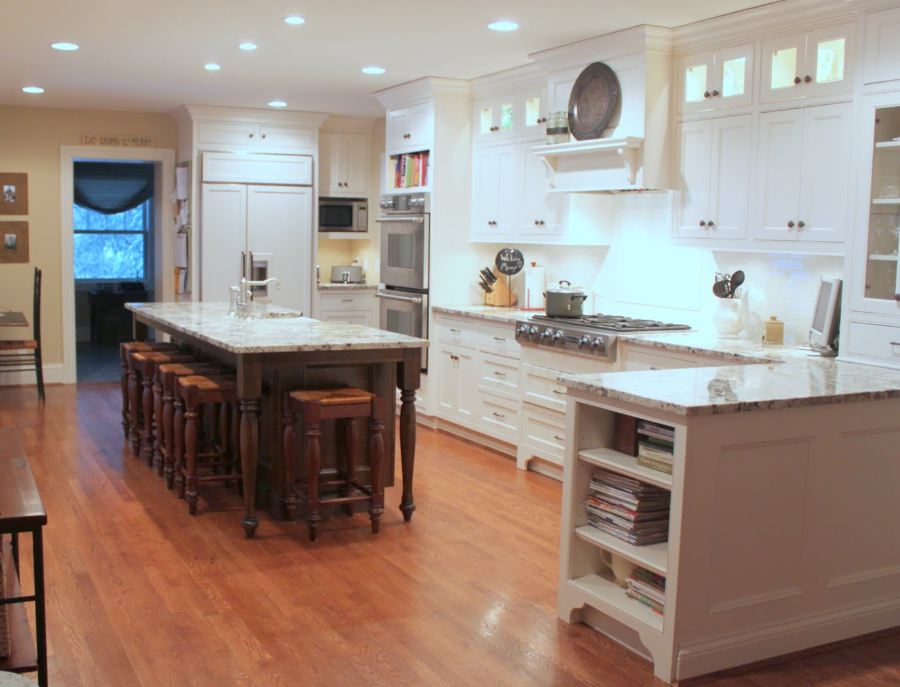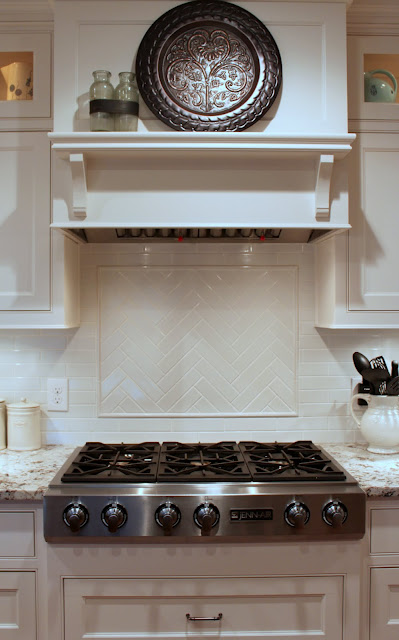 Now it's open to the dining room (below).
The old kitchen was in the space where the table and chairs are now.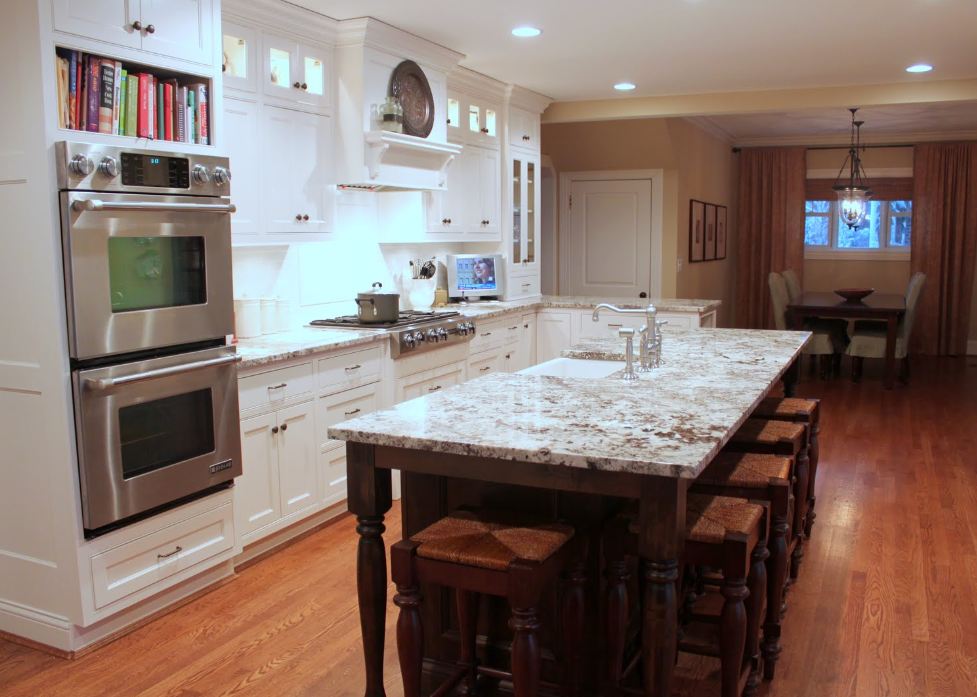 An old sun porch became a huge mudroom off the kitchen: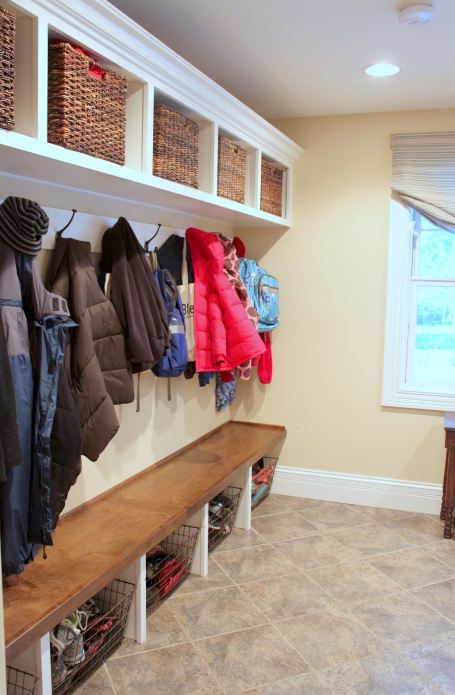 The house had an addition built onto the back by the former owners, which Andrea says "resembled a Country and Western bar. There were actually guns and cowboy hats hanging on the wall!"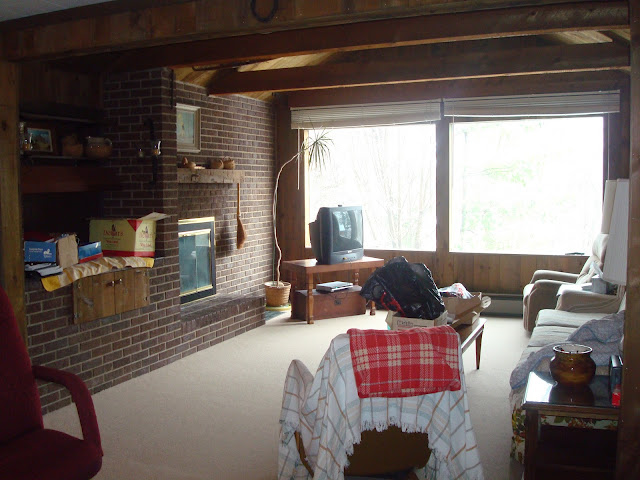 Now the room is light, bright, and family friendly: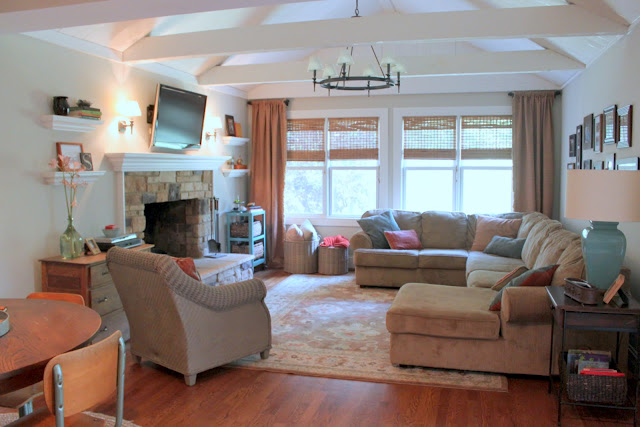 The baths for the kids had a long way to go, too. Here's how they looked before and after: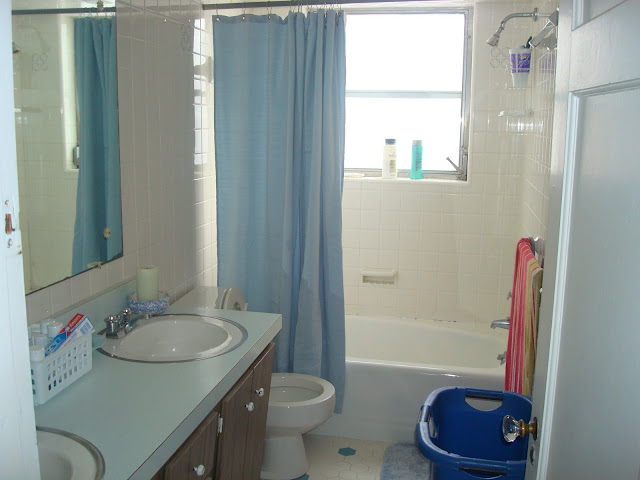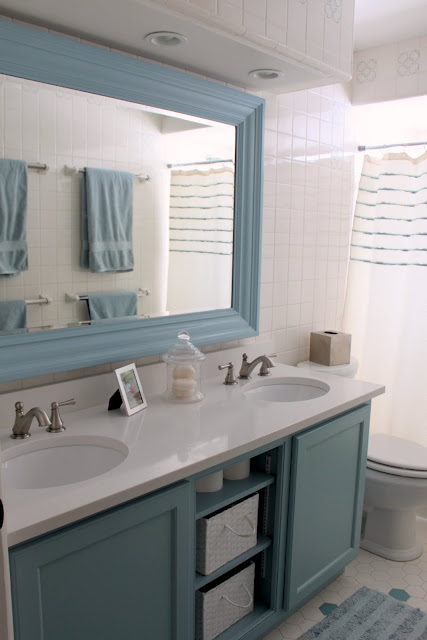 Andrea says, "Our architect, Ashli Slawter, of A. Slawter Architecture, suggested these simple changes. When I first laid eyes on the bathrooms, I thought for sure they would needed to be completely remodeled. Thanks to her suggestions, we were able to give the bathrooms a big update with a little money."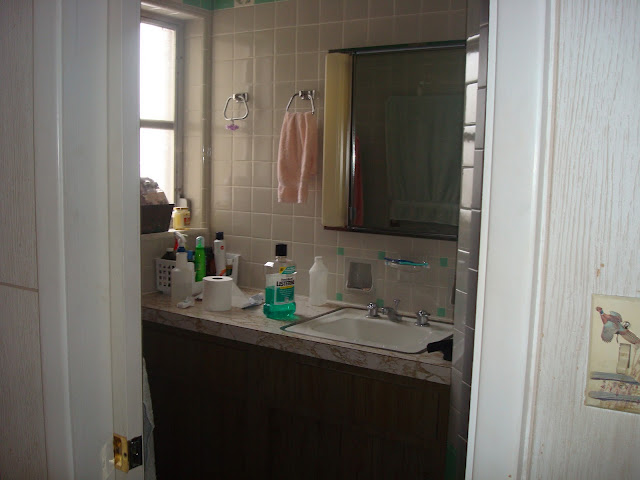 How sweet is this pink and green bath now?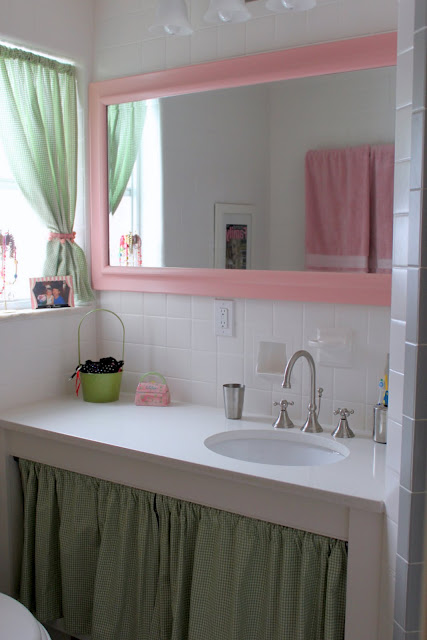 The bedroom makeovers are beautiful, too. Here's how one of them looked before: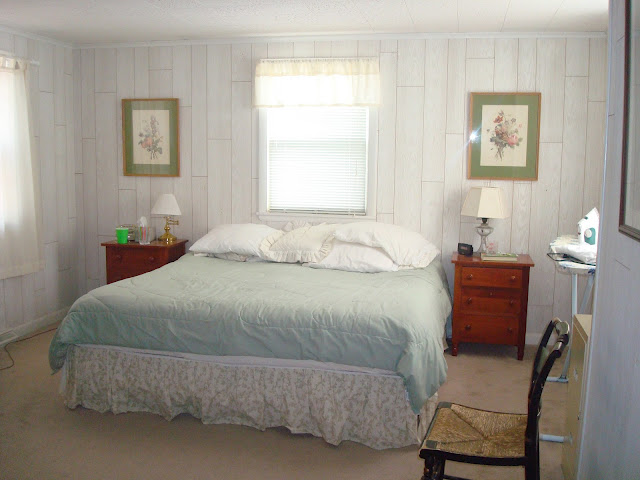 And now, looking fresh and current: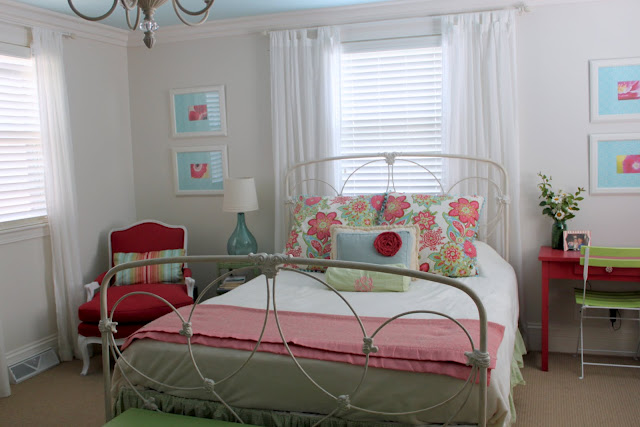 Visit her blog Oak Ridge Revival to take the rest of the house tour.

Thanks to Andrea for sharing her home with us!