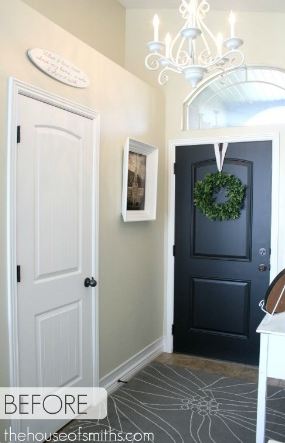 See that standard coat closet? Shelley, who blogs at The House of Smiths, says they never used it for more than "a dumping ground," so they opened it up and created a charming mudroom-like nook with a bench and storage for their young family to use.
Keep scrolling to see how it looks now!

Turning a Coat Closet Into a Mudroom-Like Nook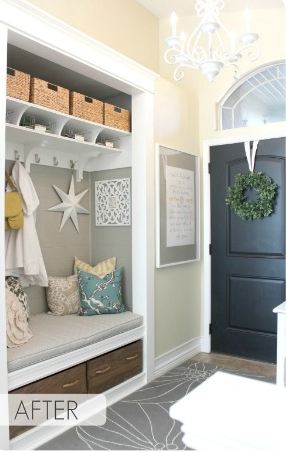 Wow! What a clever idea to make better use of that entry space.
Shelley says, "It's been such a fun, challenging, LONG journey to get from a boring closet with a door that basically blocked our entire entryway, when opened…to an airy, fresh, larger space that definitely brings personality, visual interest and comfort into our home."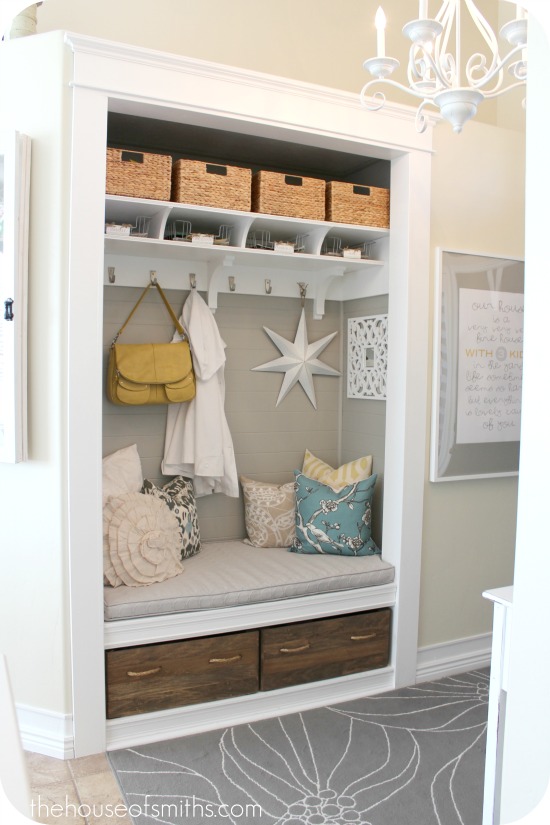 "We've come to realize that our house doesn't have to be the biggest, or filled with the nicest, most expensive, trendiest decor… it just has to make us FEEL happy." Love that.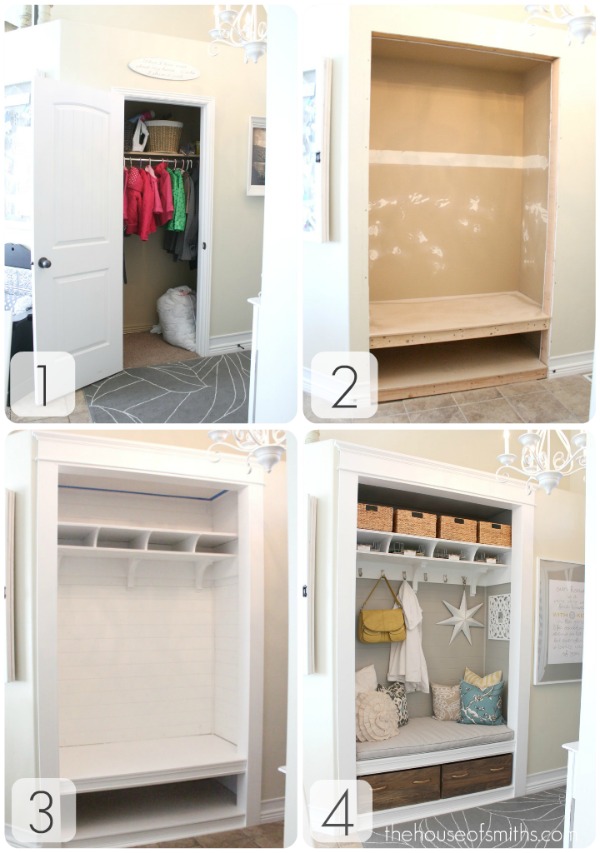 This makeover makes me wonder if there are any closets in my house that could be better organized or utilized for my family.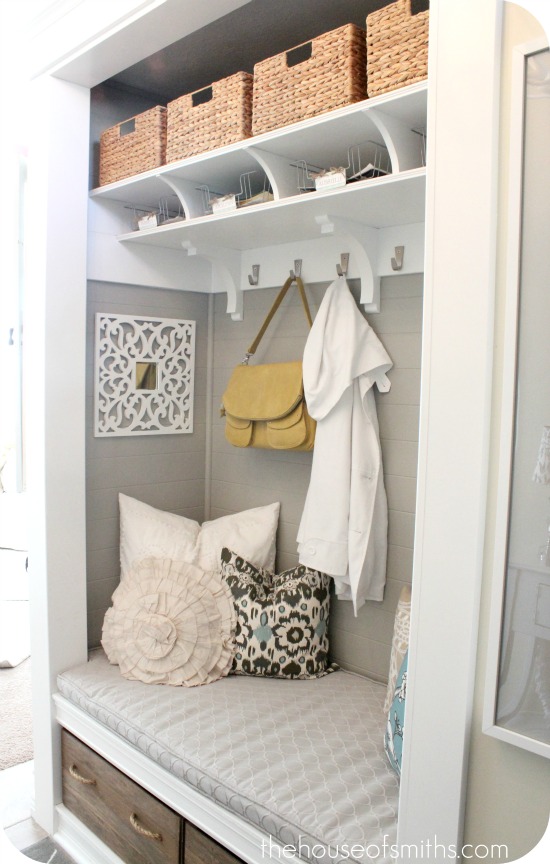 Thanks to Shelley for sharing her DIY nook makeover with us!

Visit her blog The House of Smiths for all the details.

Update: her blog is no longer active, but you can follow Shelley on Instagram @houseofsmiths.