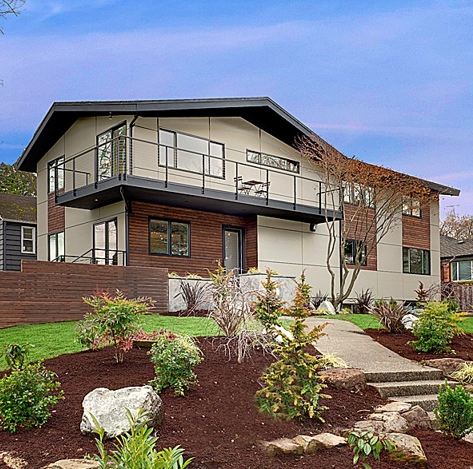 A reader named Meredith told me about this Mid-Century modern house that her real-estate investment group Heaton Dainard flipped in Seattle, Washington. She says, "We went for a contemporary look, which is popular in this area."
Here's how the exterior looked before it got a makeover: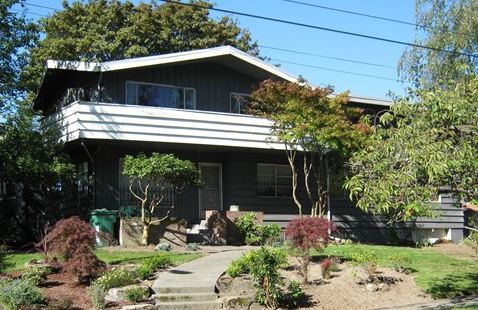 The interiors were pretty dated–doesn't look like anyone had redecorated anything in the house in decades: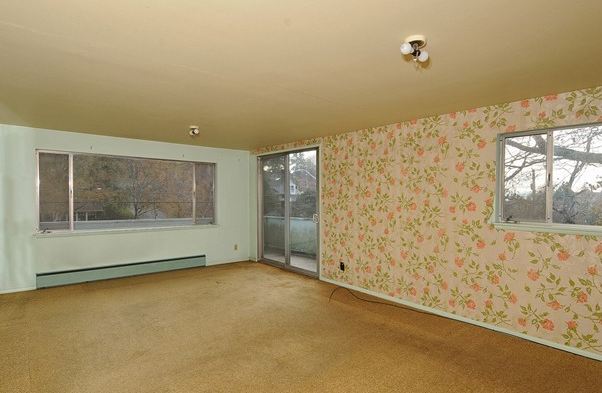 Whoever lived here before certainly loved color!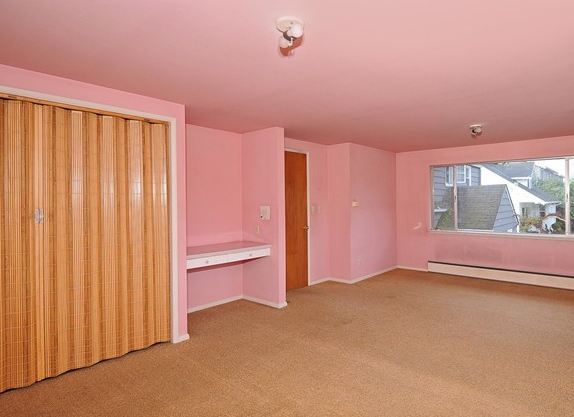 But what stopped me in my tracks was the kitchen:
I swear we had those same orange flowers on the walls of our kitchen when I was growing up (at least until my mom got around to redecorating it!). The wallpaper covered the entire room. We didn't have orange and yellow cabinets to match, though.
Here's how this Mid-Century looks now, after a head-to-toe remodel: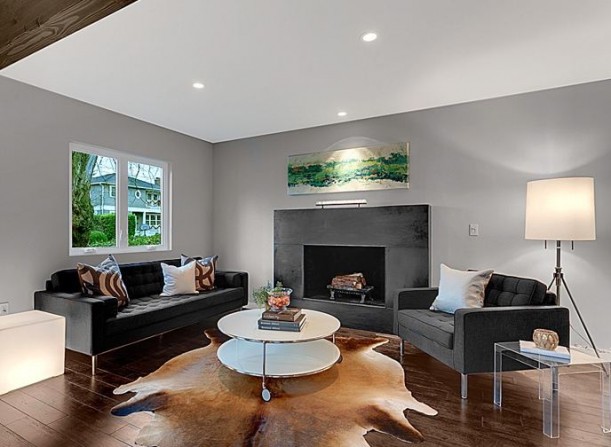 The house was meticulously staged to sell, and their efforts paid off. Meredith says the house sold before it was listed, and above the list price.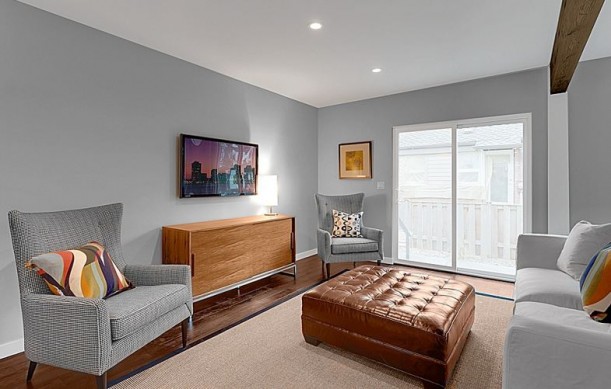 Have you gotten into the gray trend? I'm starting to think I'm the only one who doesn't have a gray room in her house.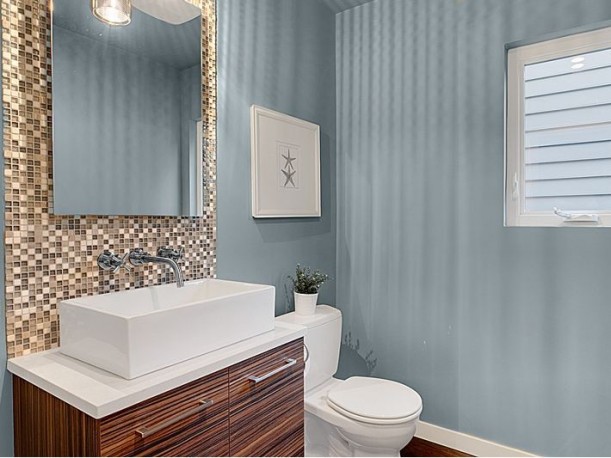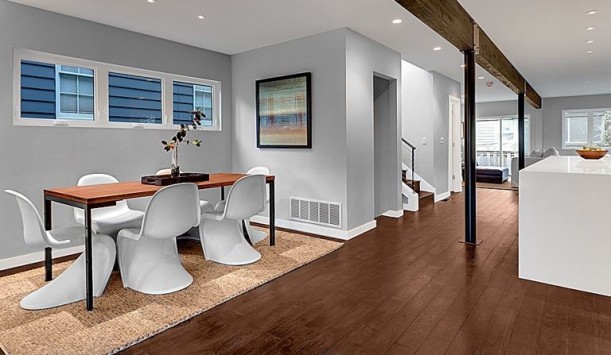 Hard to believe it's the same house. The kitchen makeover is especially dramatic.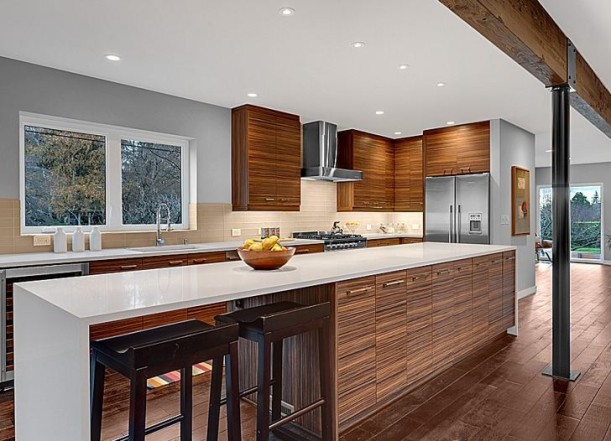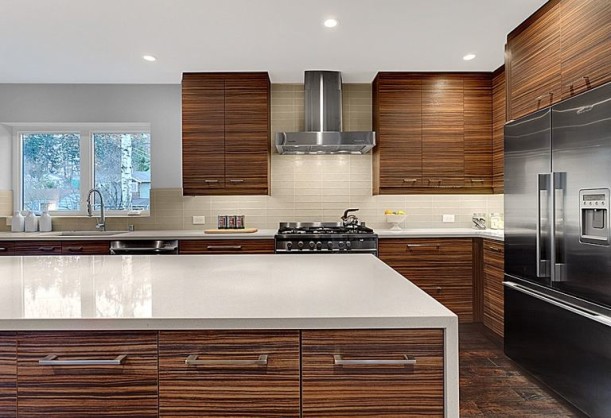 It's always nice to see an older home brought back to life for a new generation of owners.
You can see all of the before and afters on Active Rain. Thanks to Meredith and Heaton Dainard, a real estate investment firm founded by James Dainard and Will Heaton, for sharing it with us!

(Visited 138 times, 1 visits today)