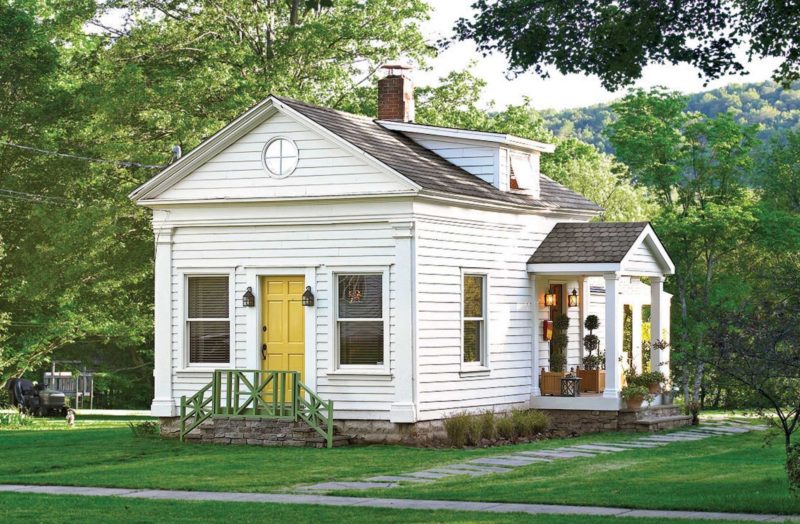 One of the great things about Pinterest is that I keep coming across beautiful houses I've seen in magazines over the years but had kind of forgotten about.
Today's rediscovery was this 1840s schoolhouse in the Catskills called "Monkey Cottage" that I fell in love with when Country Living featured it.
It belongs to Jason Oliver Nixon and John Loecke, a magazine editor and a decorator, who bought the neglected Federal-style schoolhouse for only $30,000.
At that time it was a rental, and it was a big ol' mess.
They spent a year transforming the 900-square-foot schoolhouse into a colorful little weekend retreat they dubbed Monkey Cottage.
Read the article and see the photos at Country Living

(photos by Lucas Allen; story by Sara Bliss).

Visit my Cottages page to see more I've featured!