The first Stuart Little movie, which was based on the classic book by E.B. White, came out in 1999, and I loved how colorful and creative the Little family's house was. It's a New York City brownstone near Central Park, wedged tightly between much larger buildings on either side. Let's take a closer look!

The House from "Stuart Little"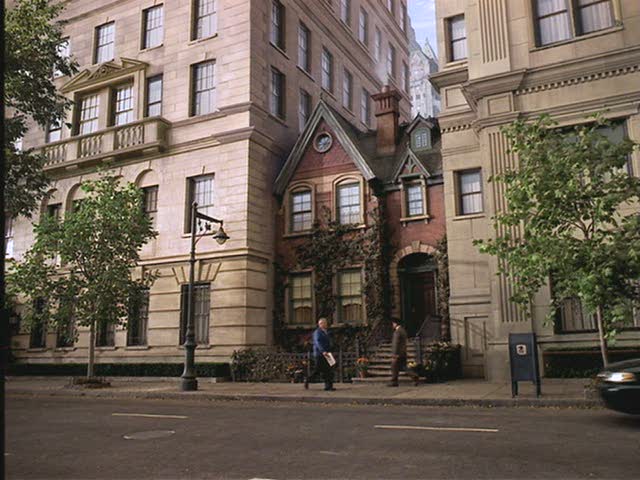 Mr. and Mrs. Little go to an orphanage to adopt a brother for their only son George, but end up adopting a mouse named Stuart (voiced by Michael J. Fox) instead.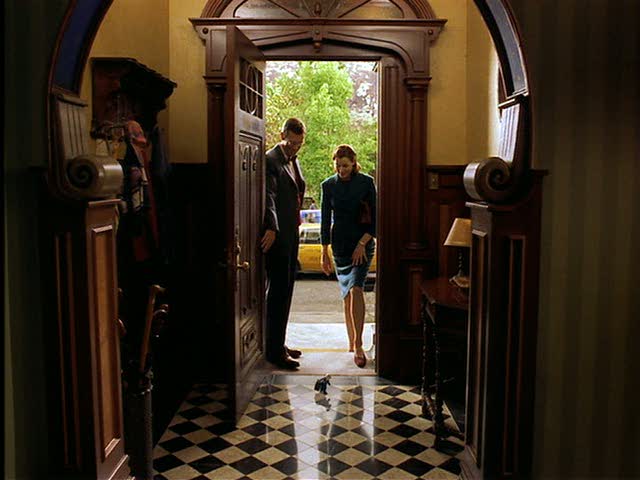 Hugh Laurie and Geena Davis played Stuart's parents Frederick and Eleanor Little.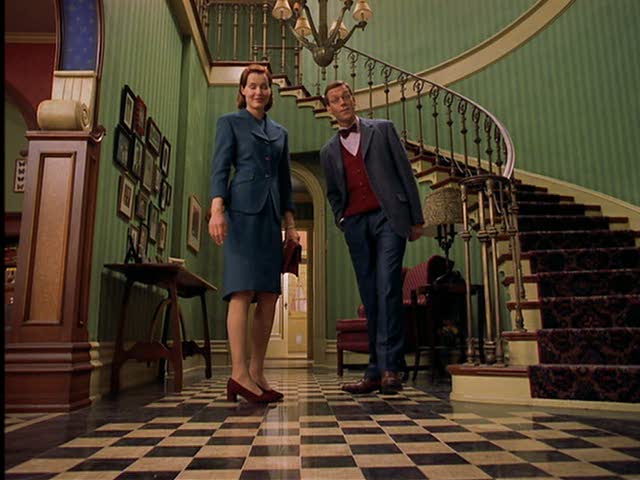 George (Jonathan Lipnicki) opens the hidden door in the wall that leads to the basement: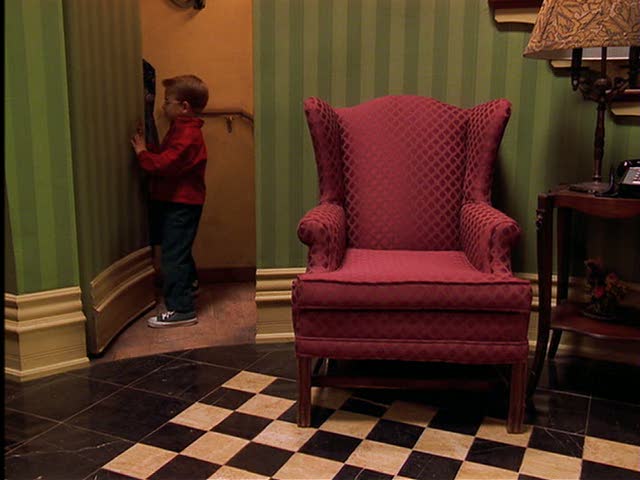 View of the Entry Hall from the Top of the Stairs: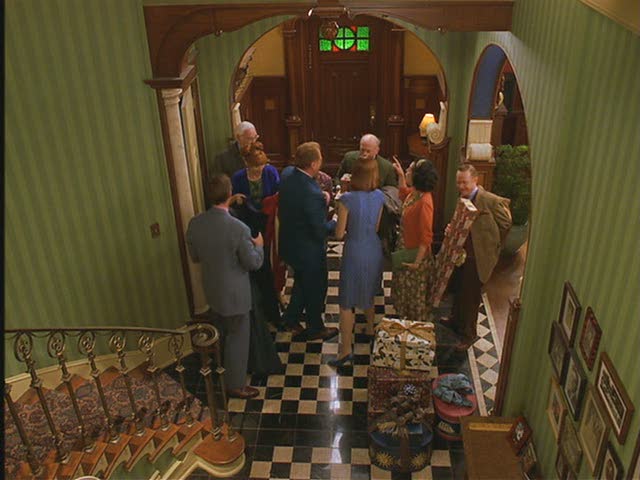 The Living Room: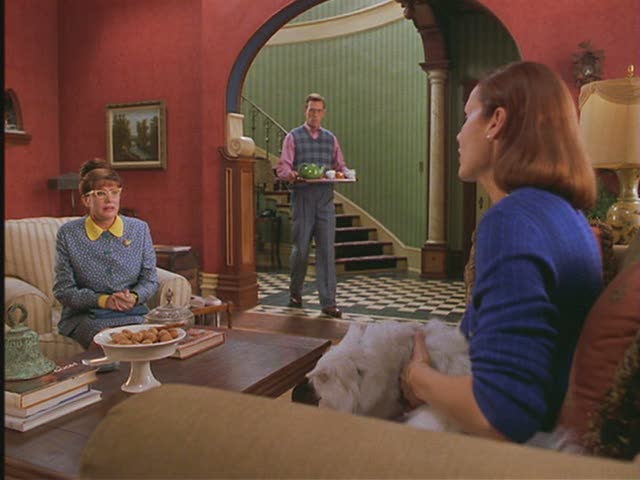 The painting over the living room fireplace is "Sleeping Lady with Black Vase" by Hungarian painter Robert Bereny, which was thought to be lost since 1928. It was bought by a set-designer as a prop for $500 at an antique shop in Pasadena. When a researcher at the Hungarian National Gallery in Budapest watched the movie in 2009, he recognized it and it was "found" again!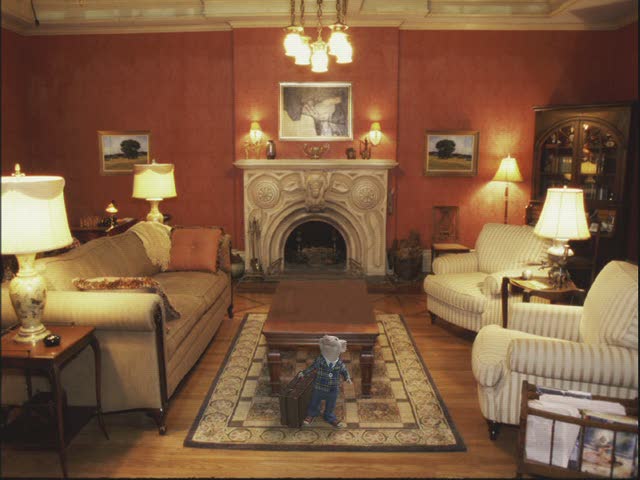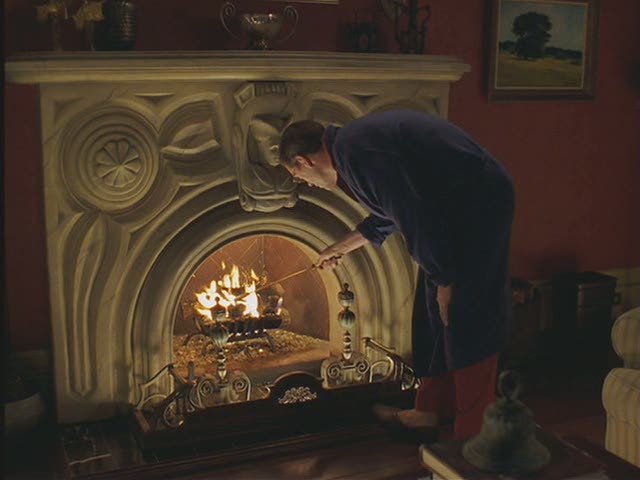 Dining Room with Striped Chairs: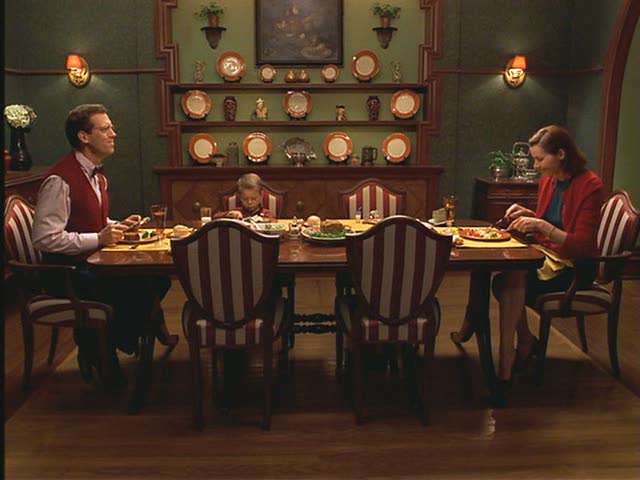 Stuart's bedroom in the first movie: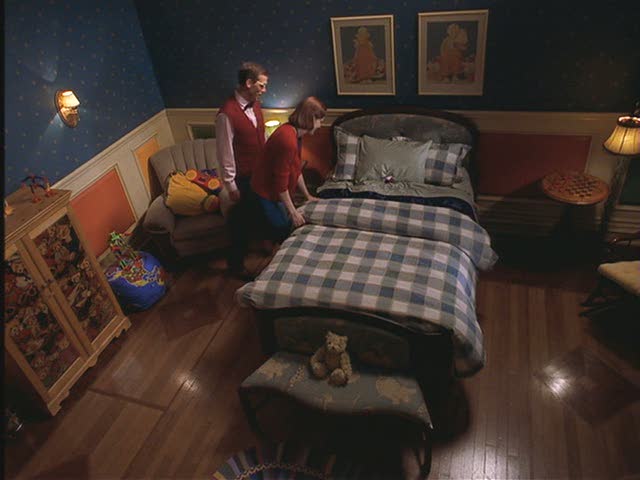 In the sequel, Stuart and George share a room with a unique bunkbed solution: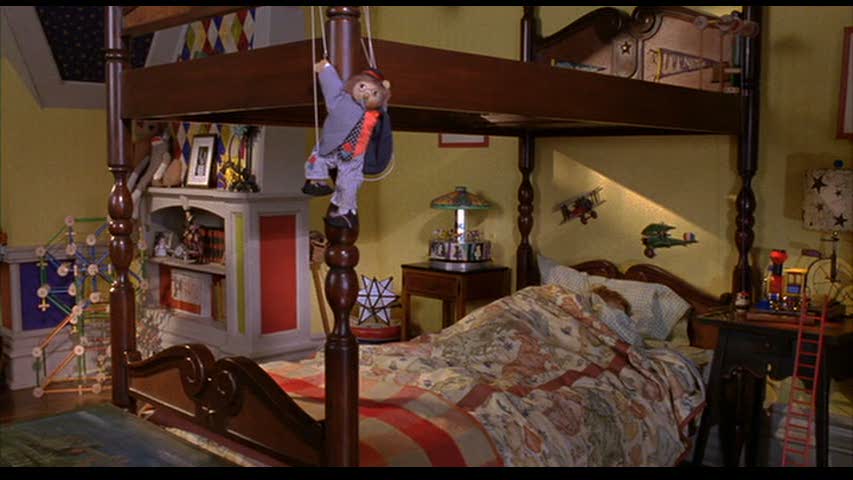 The top bunk has been designed as a room for Stuart within the big room: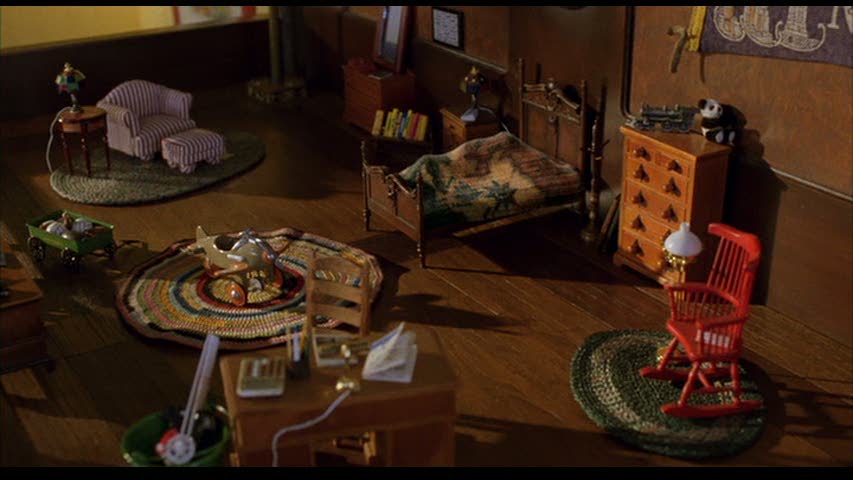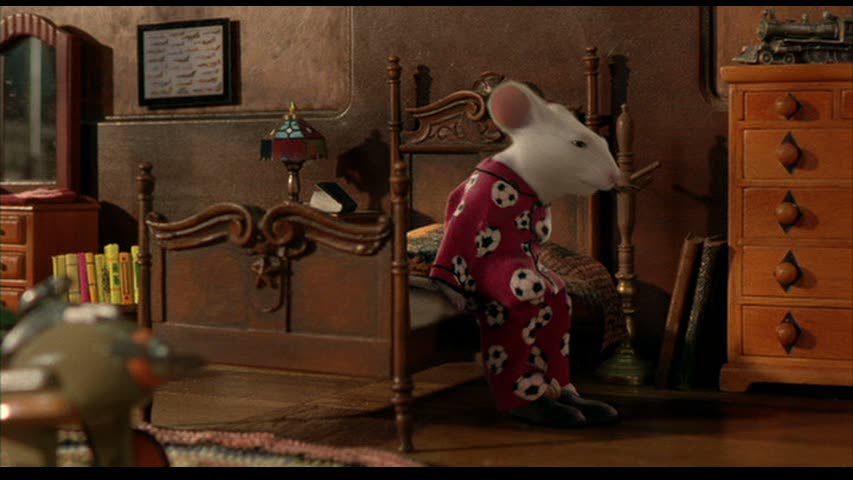 Stuart has his own little sink and mirror in the bathroom: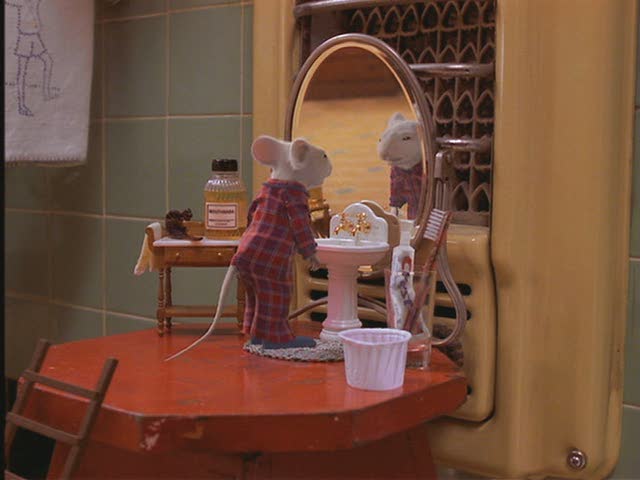 The Green-Tiled Bathroom: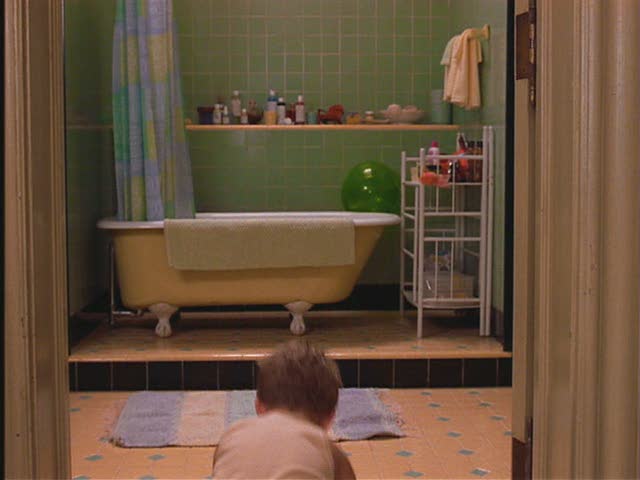 The Green and Yellow Kitchen: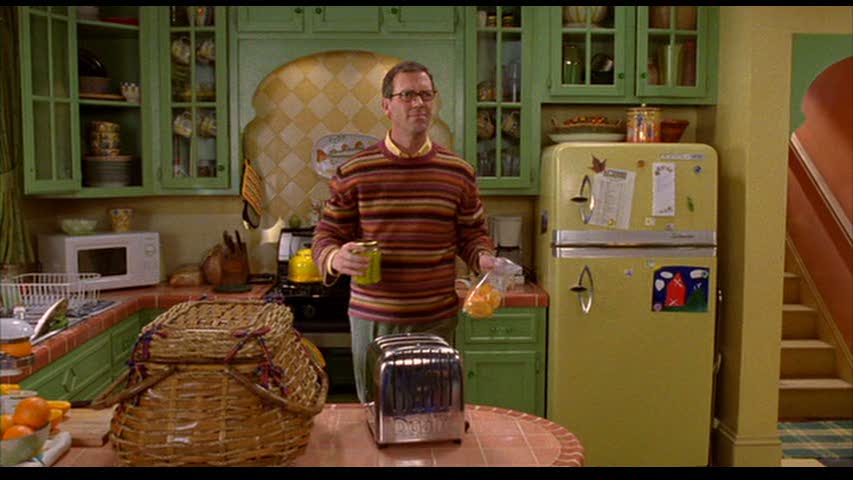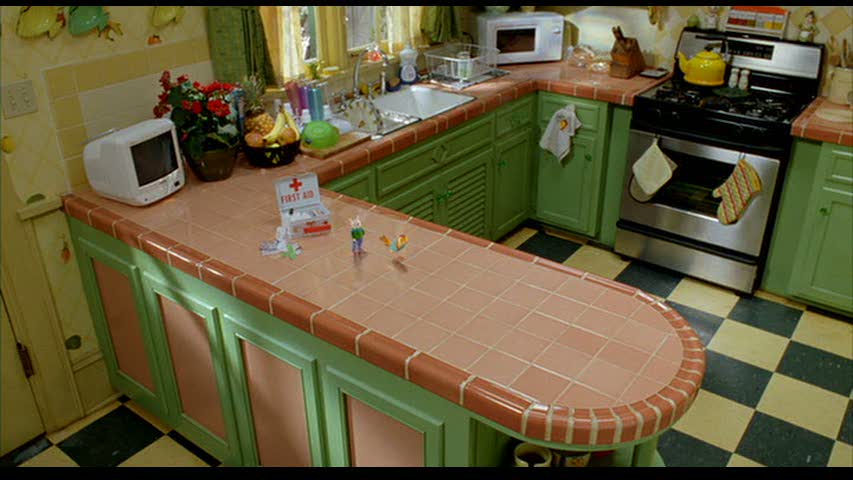 The kitchen was barely shown in the first movie, but the sequel had several scenes in it.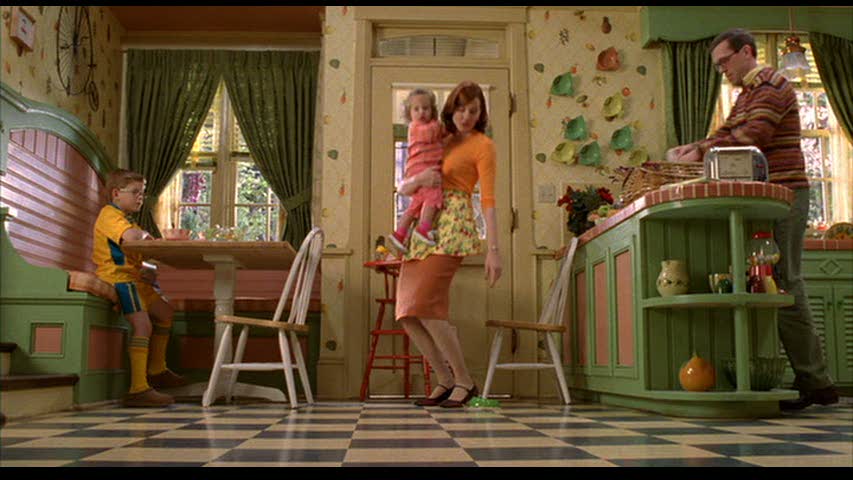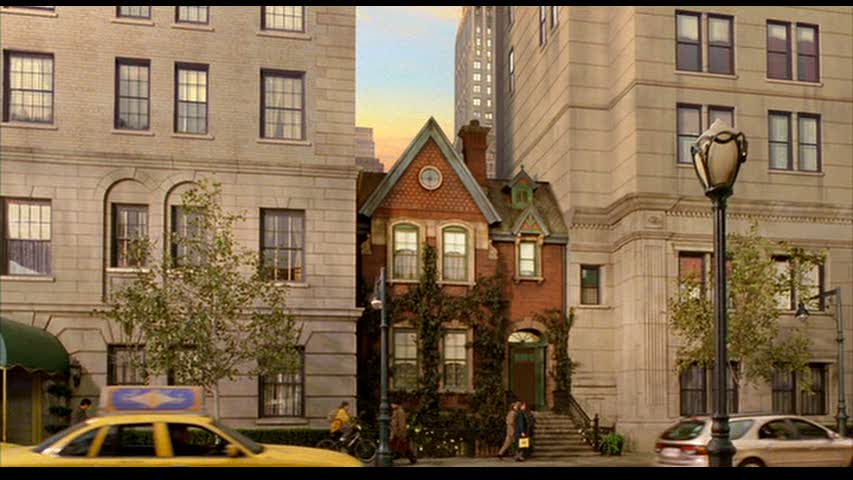 I just loved the Little family's colorful little house, didn't you? 🙂

P.S. Visit Houses Onscreen to see more, including…
(Visited 181 times, 10 visits today)