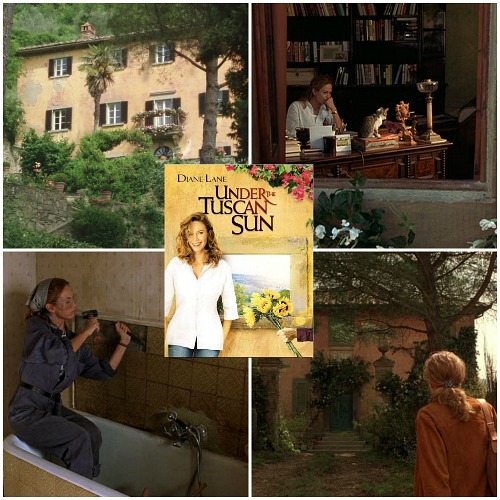 The movie Under the Tuscan Sun, which was based on the memoir by Frances Mayes, is the perfect "house movie."
After divorcing her cheating husband, Frances takes a trip to Italy, falls in love with an abandoned villa called Bramasole, and decides to buy it.
As she restores the house, her life undergoes a kind of renovation of its own.
Let's take a closer look!
Note: There are Amazon affiliate links in this post that may earn me commission.

The Villa Bramasole in "Under the Tuscan Sun"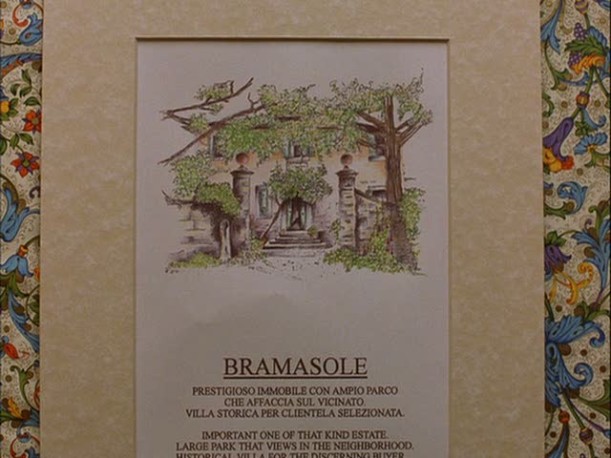 Frances (Diane Lane) can't resist when she sees the real estate listing for Bramasole.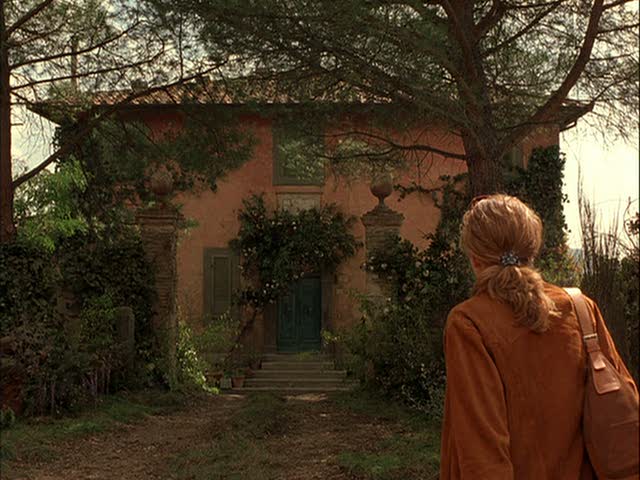 When she first sees the house, it's in bad shape.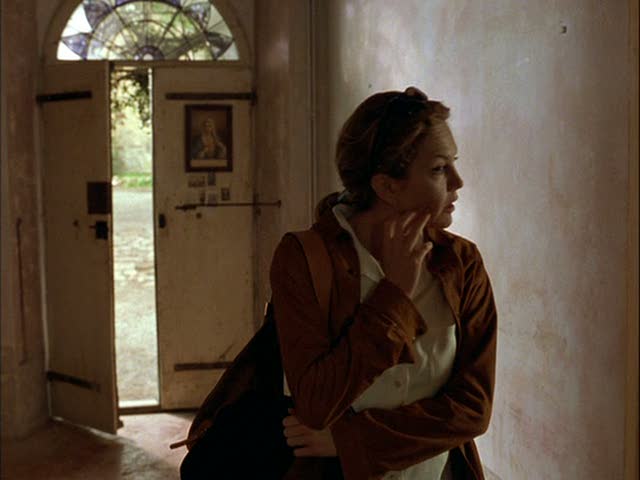 It needs a lot of work, but Frances sees the potential in the old house.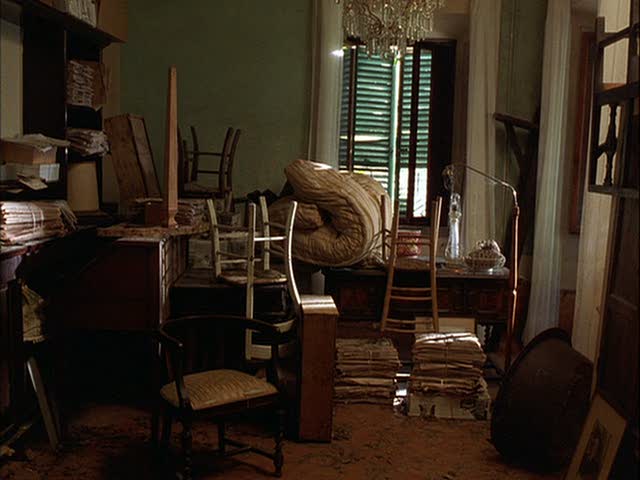 She buys it on the spot, despite the pigeons in the living room.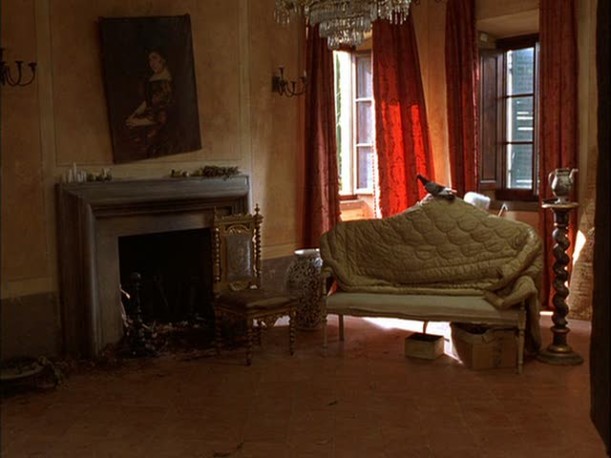 After signing the papers, Frances tries to come to grips with the fact that she just bought the rundown villa: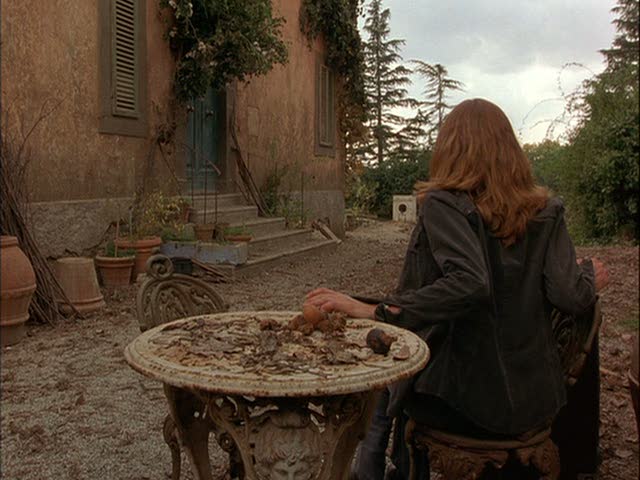 She starts cleaning things up and taking inventory of all the things left behind, like bottles of wine…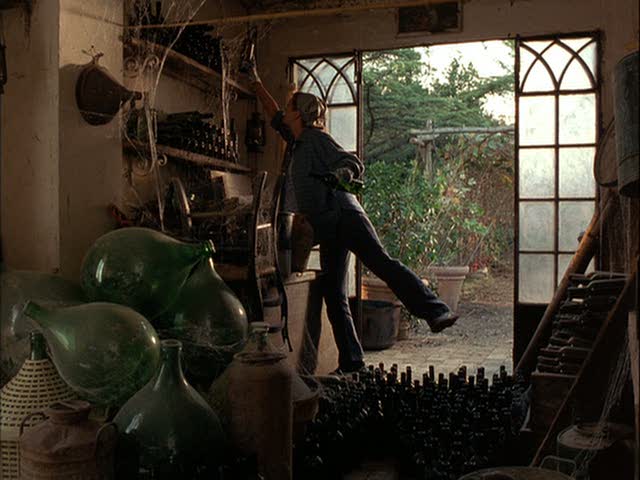 …and stacks of old newspapers.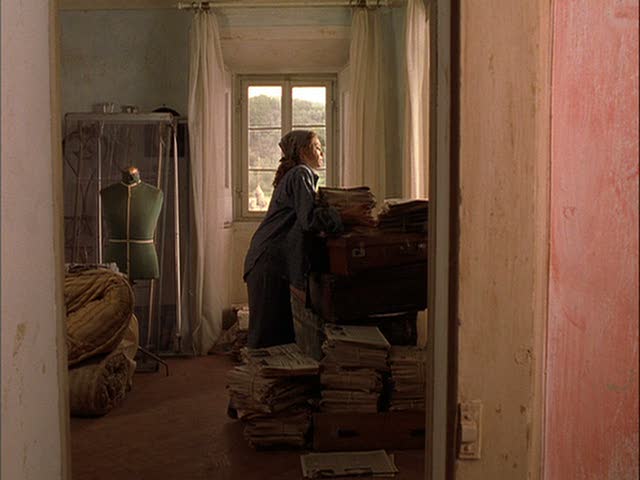 She hires a team of Polish workers who don't speak much English: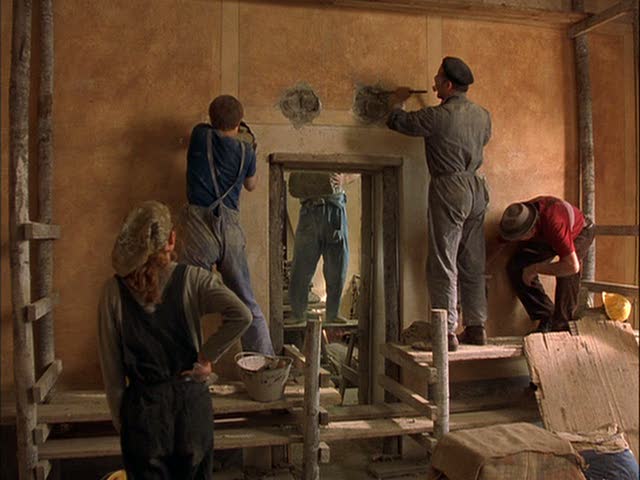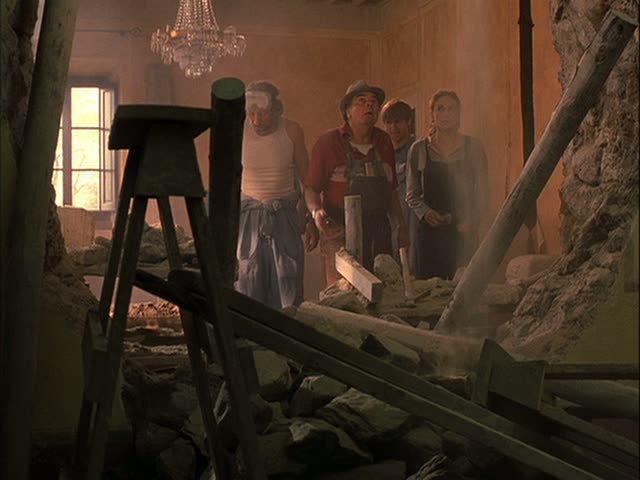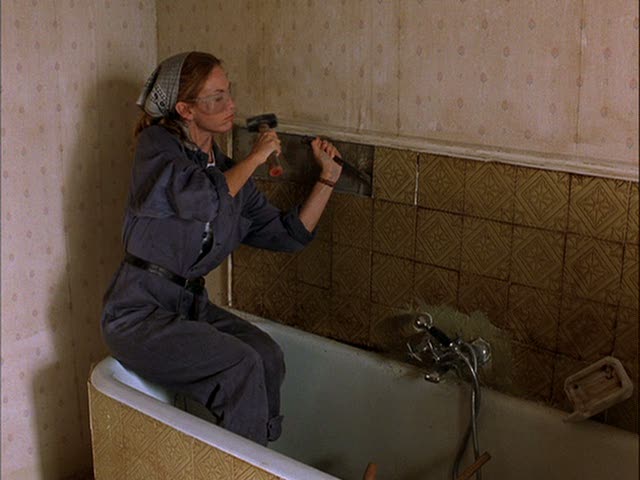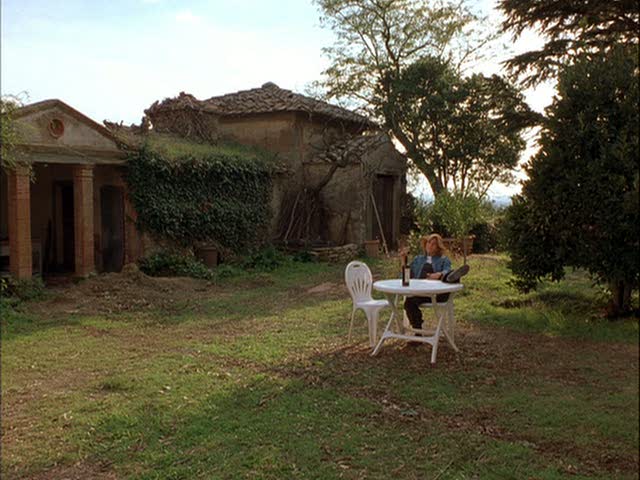 Frances wishes she had someone to cook for.
Then she realizes that she does: her workers!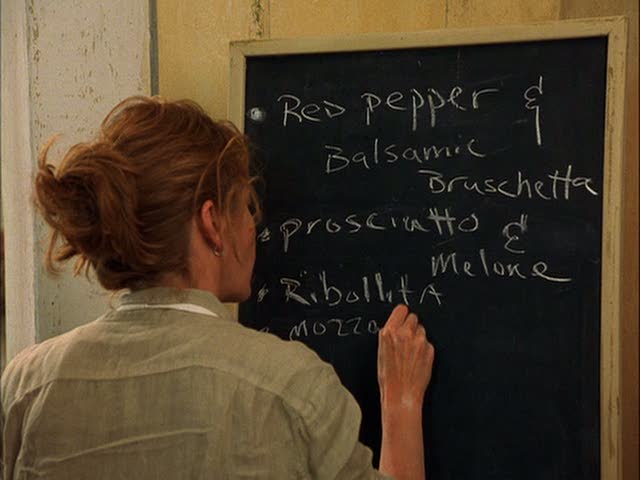 The workers set up a makeshift table for lunch: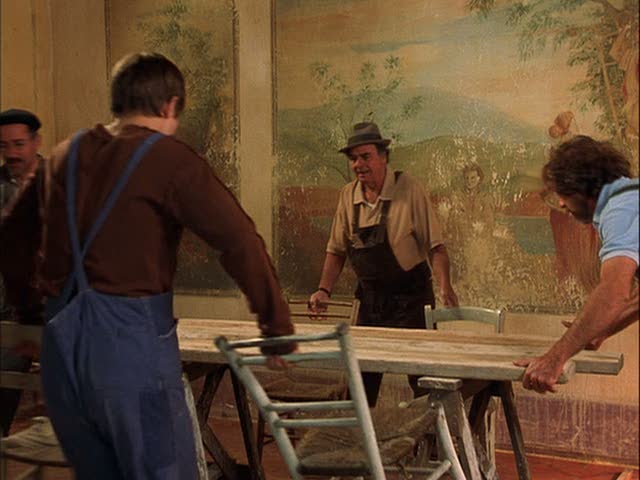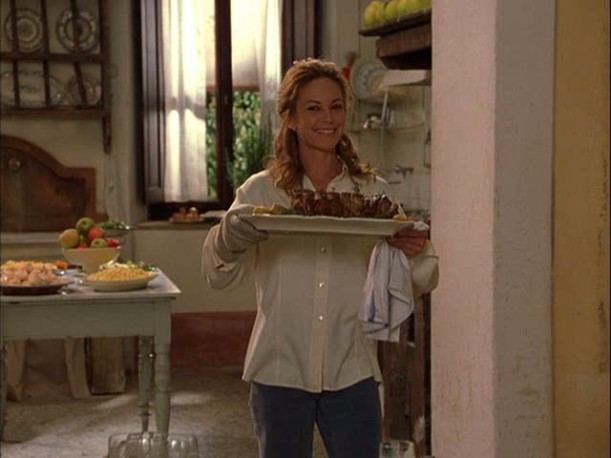 The meals that she cooks for them are so good, they applaud.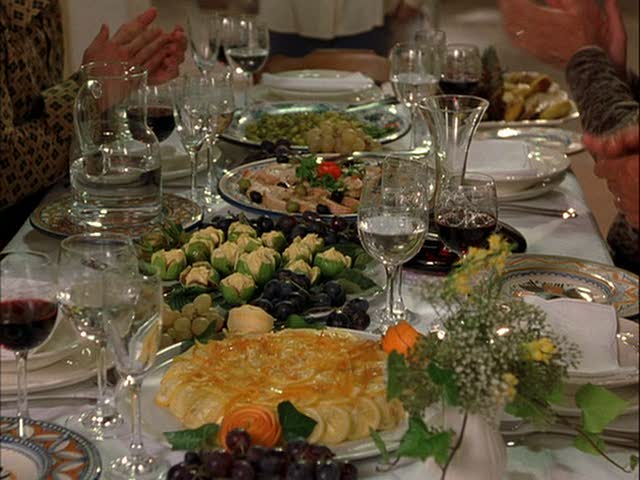 Patti (Sandra Oh) joins her in Italy and moves into the villa's blue bedroom: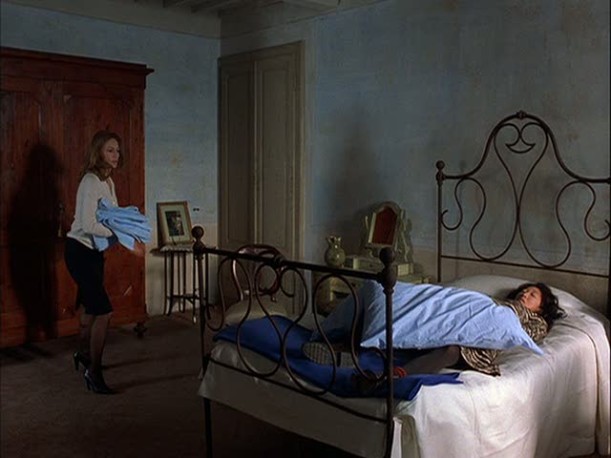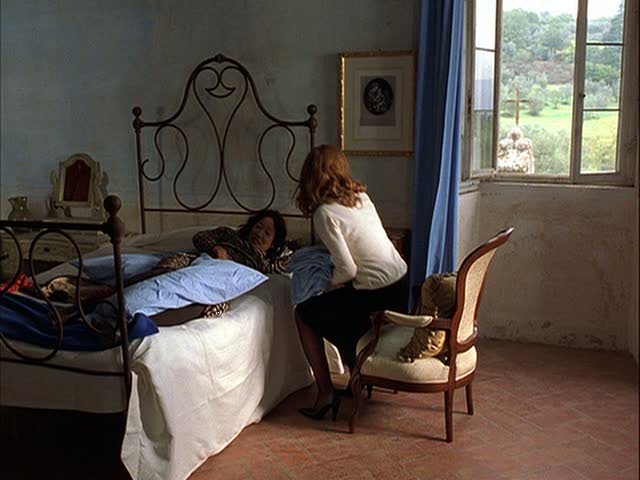 Her Writing Room: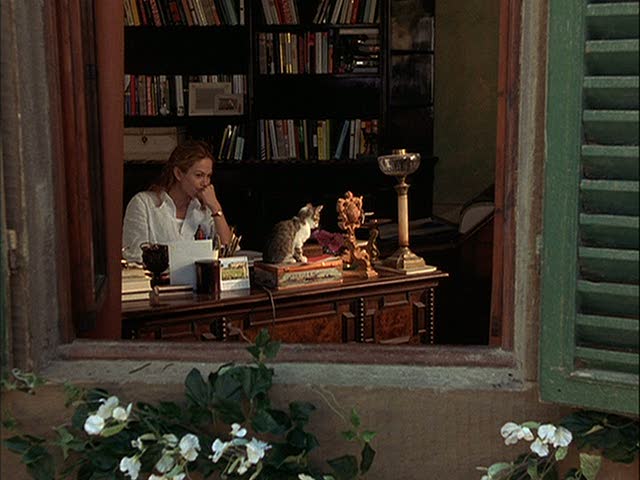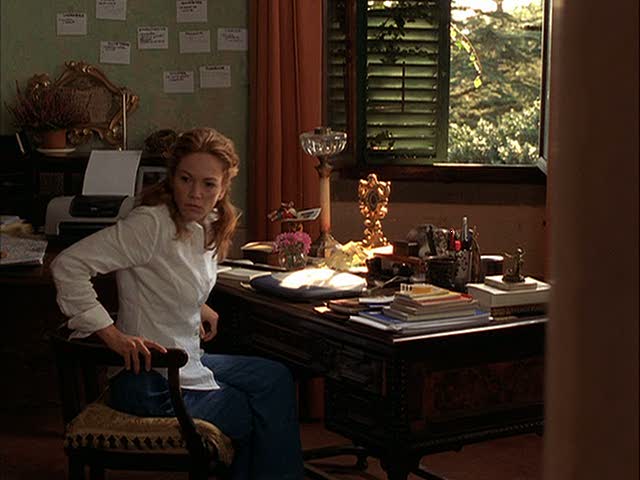 When steam starts coming up from the toilet, that's not a good sign: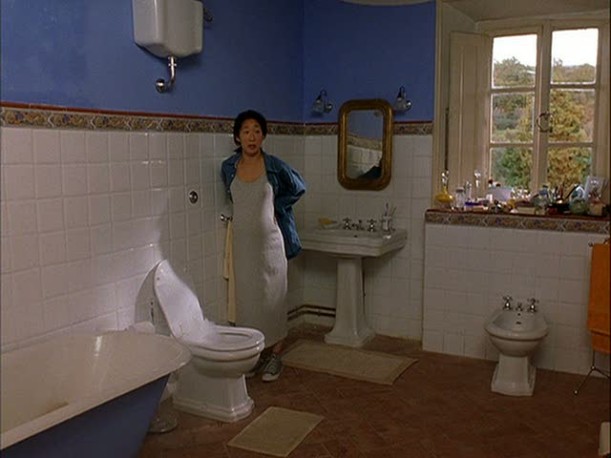 A view of the living room, looking into the dining room: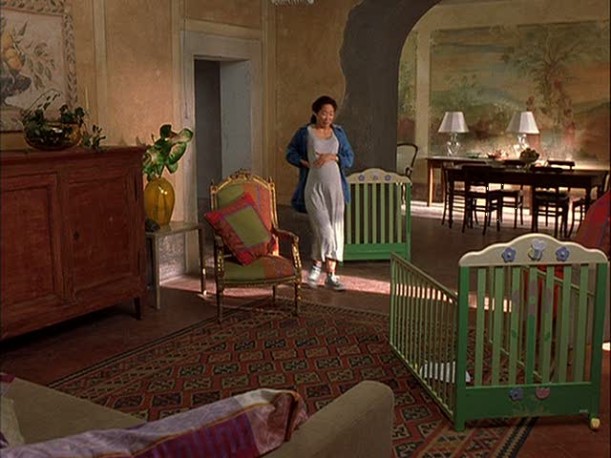 The tiny kitchen: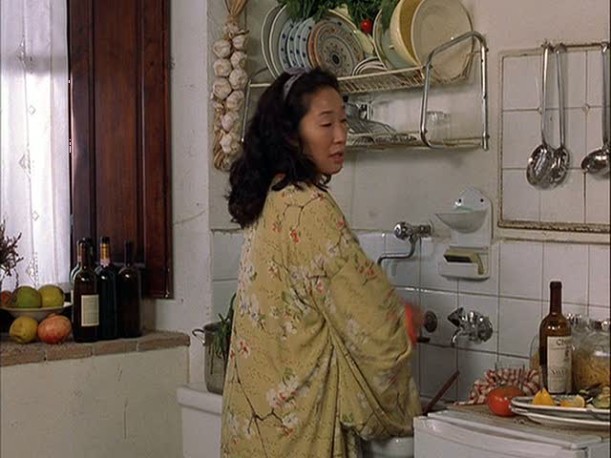 Patti dances with her new baby under the wisteria arbor: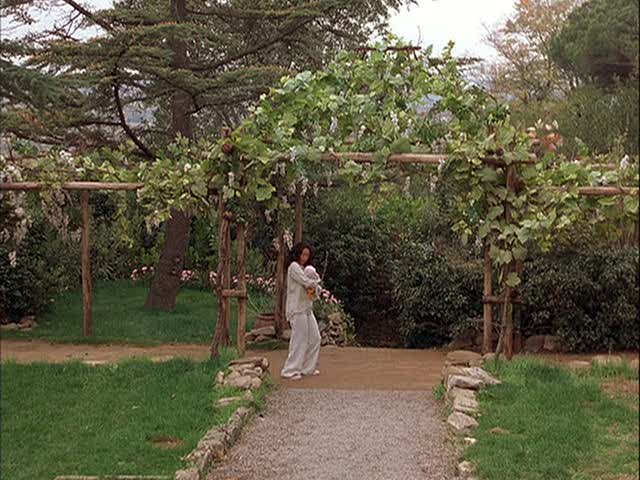 The writer and director of the film, Audrey Wells, says they didn't actually change much of the house during filming to show the before and after.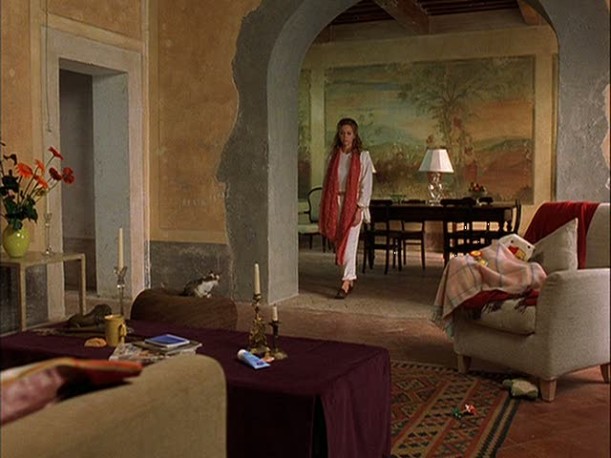 They just cleaned it up a little and "filmed it in warmer, prettier light," she says, to make it look like the rooms had been renovated.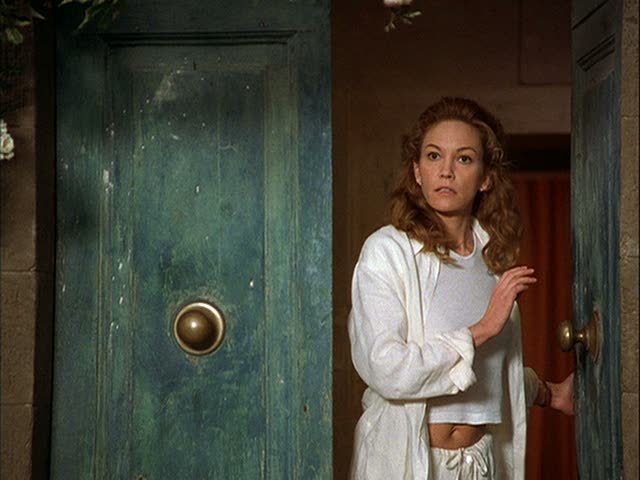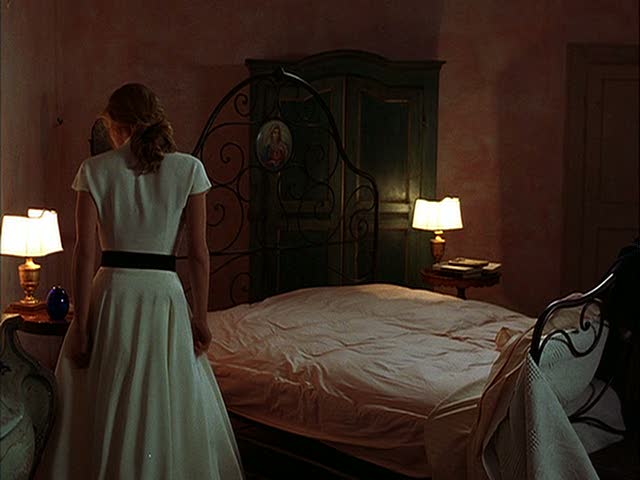 Frances steps out onto her balcony and we get a glimpse of the side of the house: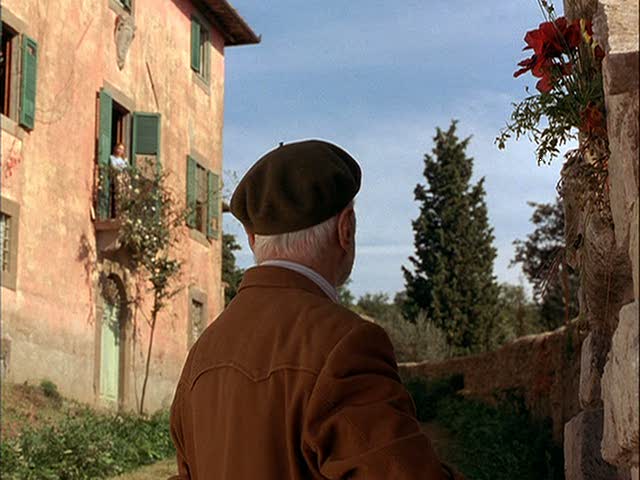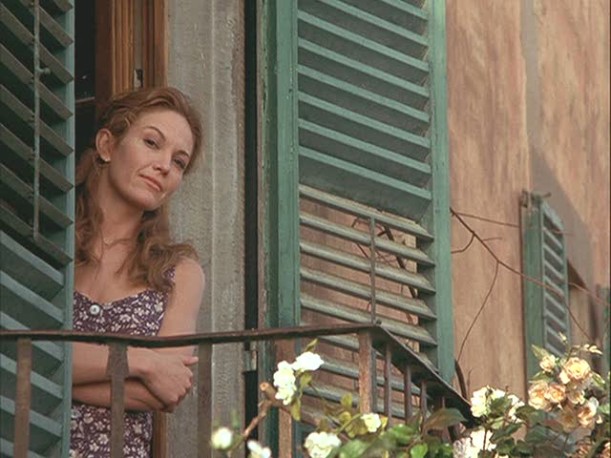 A close-up of Frances's desk with her finished manuscript for Under the Tuscan Sun on it (Amazon affiliate link):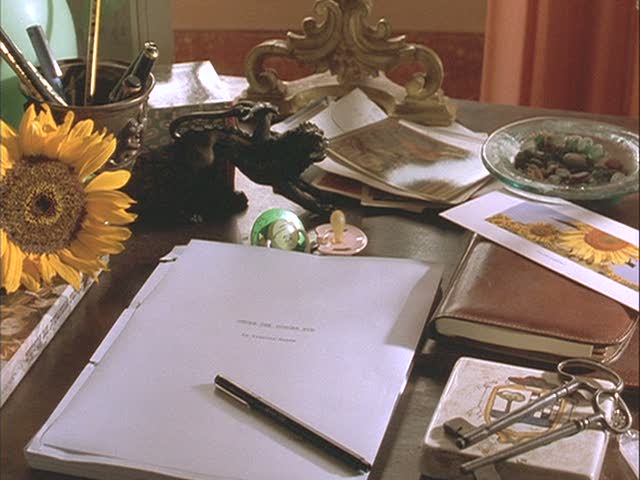 Who wouldn't want to buy a villa here? Gorgeous!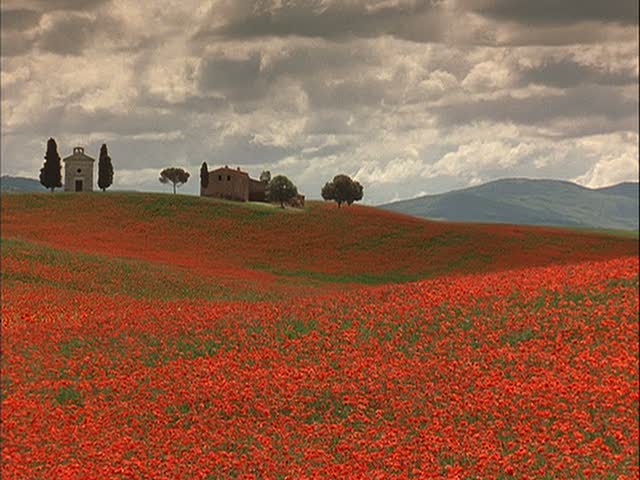 Have you read the book? It'll make you want to move to Italy!
The movie is always fun to revisit, too (Amazon affiliate links):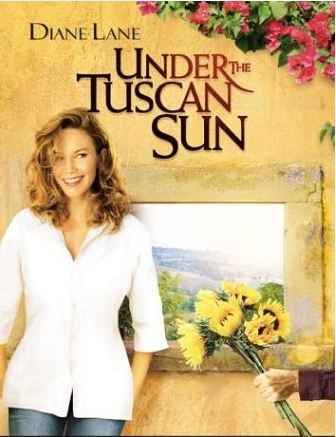 A reader sent me a wonderful photo of the actual villa (thanks, Joanie!).
She says, "We visited Cortona a few years ago and stayed at a hotel very near to Bramasole. The picture is from the car window, as I was trying to be nonchalant!"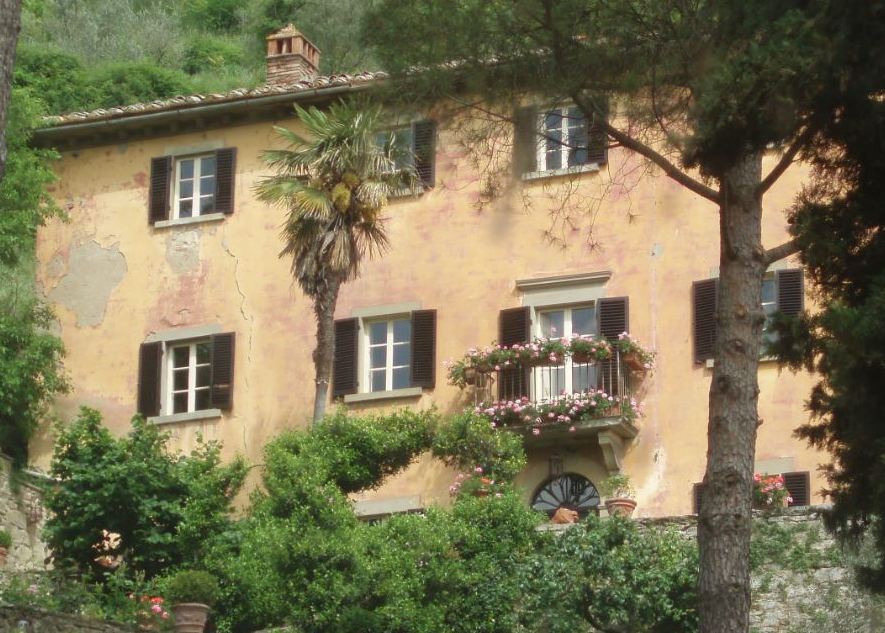 Villa Laura, which doubled as Bramasole in the film, is now a vacation rental.

Visit my Houses Onscreen page to see the other movie houses I've featured.