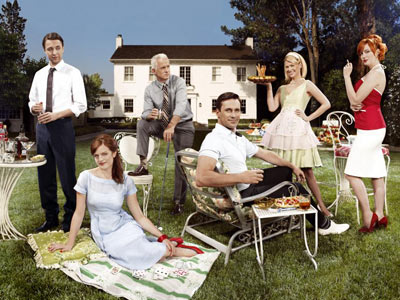 Are you mad about Mad Men? I am! The series returns tonight on AMC and I can't wait. This is a show I could watch with the sound off and still enjoy it. The retro sets and clothes are just amazing–I always feel like I've been transported into a different era.
If you missed my post about the show and the sets from last season, you can see it here:
"Mad Men" is Back with More Retro Goodness.
P.S. Are you one of the many readers who asked me to write a post about Diane Lane's villa in the movie "Under the Tuscan Sun"? Come back tomorrow to see it!

(Visited 2 times, 1 visits today)