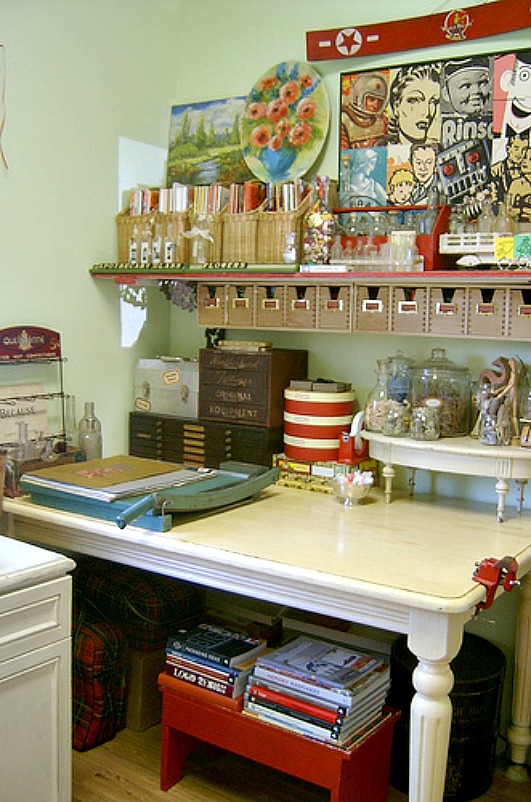 I love getting a look at other peoples' work spaces, don't you?
When I ran across graphic designer Cathe Holden's studio in Petaluma, California, where she works on projects for her company Home Grown Logos, my jaw dropped. What a colorful and creative space!
She graciously agreed to let me share these photos of it with you, so take a look…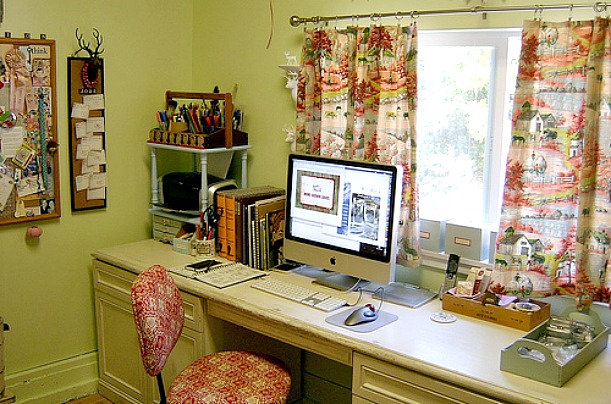 You might not be able to tell in this photo, but there are blocks of letters along the top of the bulletin board that spell out "INSPIRATION:"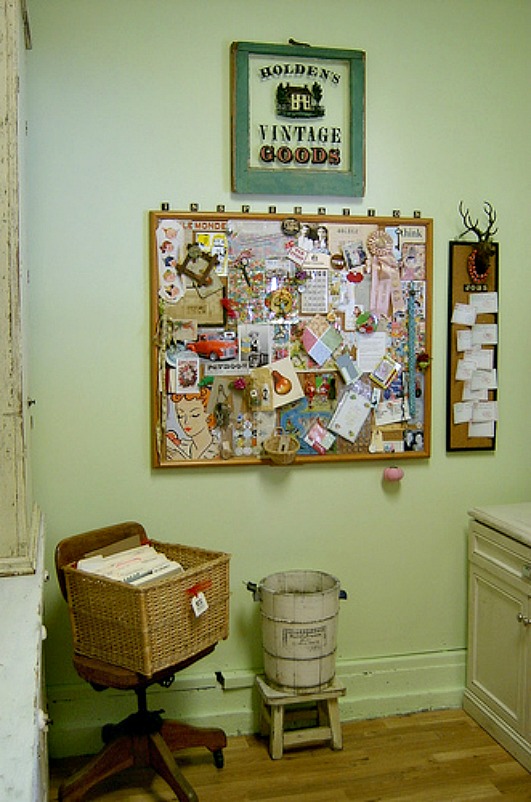 These old bottles with the flowers popping out of them really made me smile: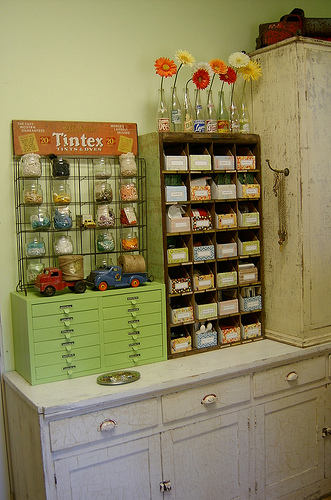 I love these jars with the little collections of things in them, like Scrabble tiles!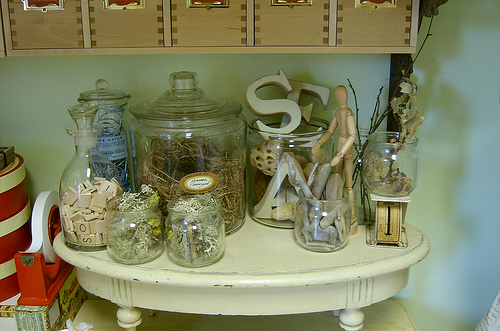 My house is always being overrun by stacks of magazines, so the idea of corralling them into some pretty baskets like these really appeals to me.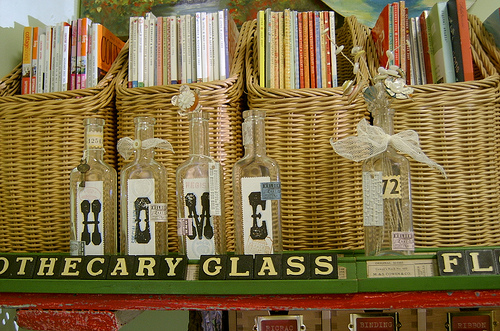 Her studio inspires me so much. I think I would feel much more creative if I worked in a space like this, wouldn't you?