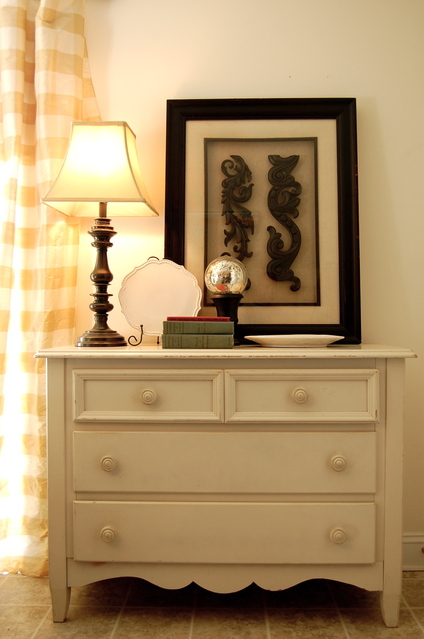 Have you ever been stumped when it came to decorating a side table or dresser? I have!
So when the Nester over at Nesting Place talked about a tablescape tutorial she read in The Home Book, I took notes.
According to designer David Jimenez, the trick is to:
Layer and lean framed photographs against the wall.
Keep your palette simple.
Try a tray.
Use a vase with a strong silhouette.
The photo above shows how her experiment in tablescaping turned out. Isn't it pretty?