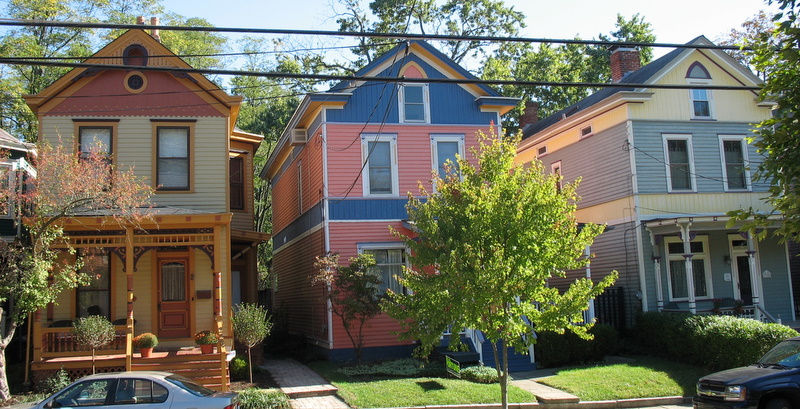 Love looking at old houses? I do!
So whenever there's an Historic House Tour anywhere within driving distance, I'm there.
I really enjoyed the walking tour through Columbia Tusculum, Cincinnati's oldest neighborhood.
Here are some of the photos I took as we walked through up and down the hilly streets, staring up at the Victorian Painted Ladies that overlook the Ohio River.

The Colorful Houses of Columbia Tusculum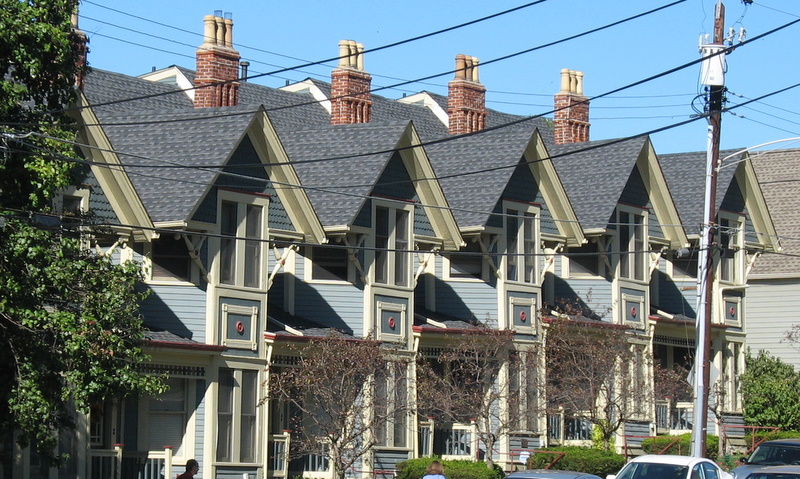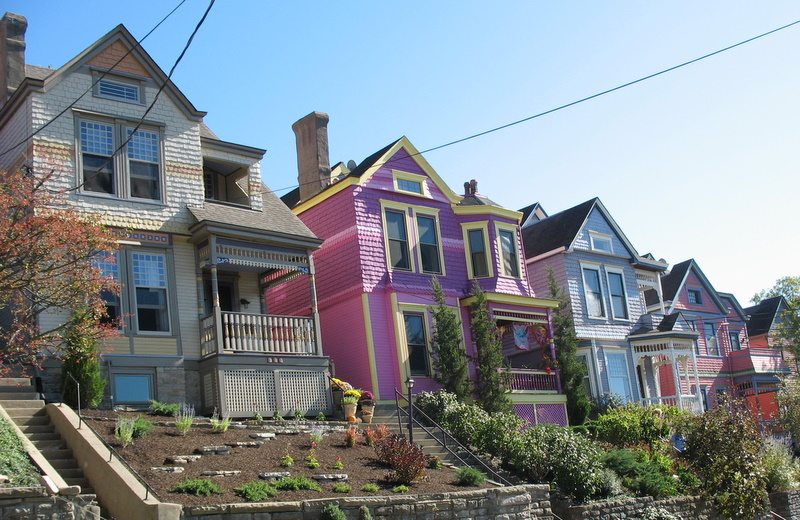 One of our tour guides told us that this beautiful old home (below) was haunted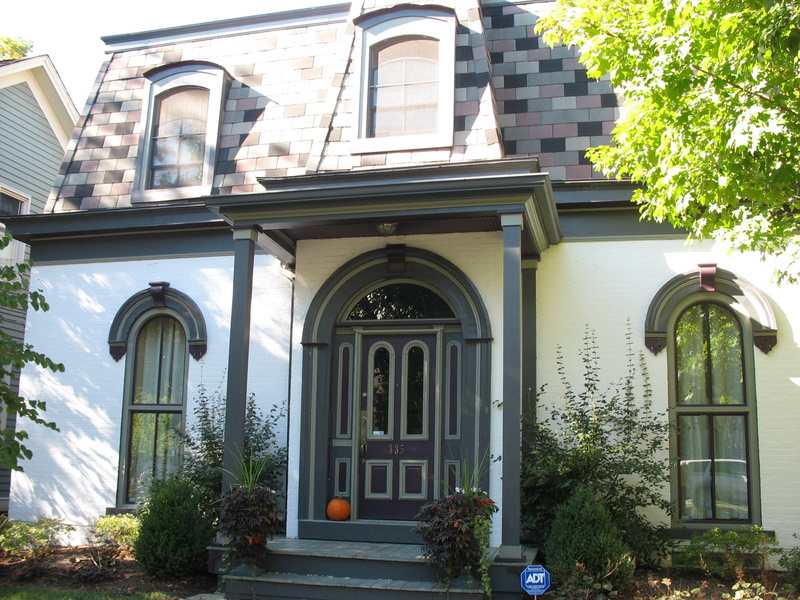 She said the owners were awakened every night when the ghost flipped on all the lights and started puffing on a cigar. They said they could smell the smoke!
Then, a few years ago, the house caught on fire — maybe the ghost was careless with his smoking? The house had to be completely restored. During the renovations, the ghost apparently got fed up with the inconvenience and moved on.
They haven't had any sightings (or smellings) since.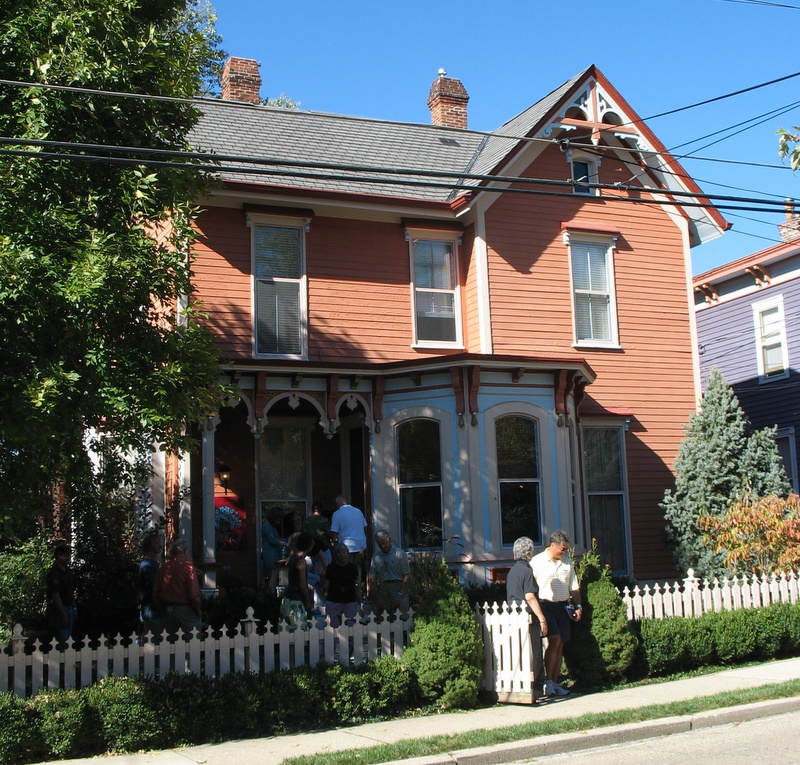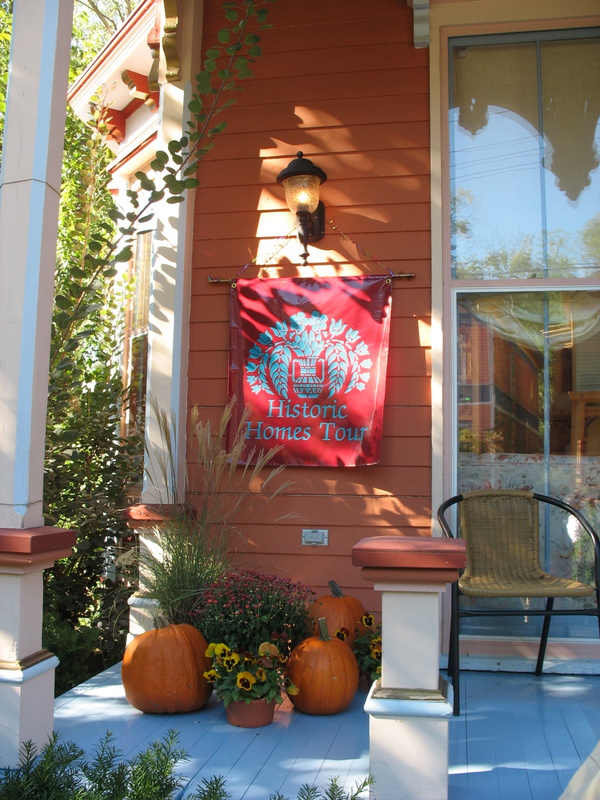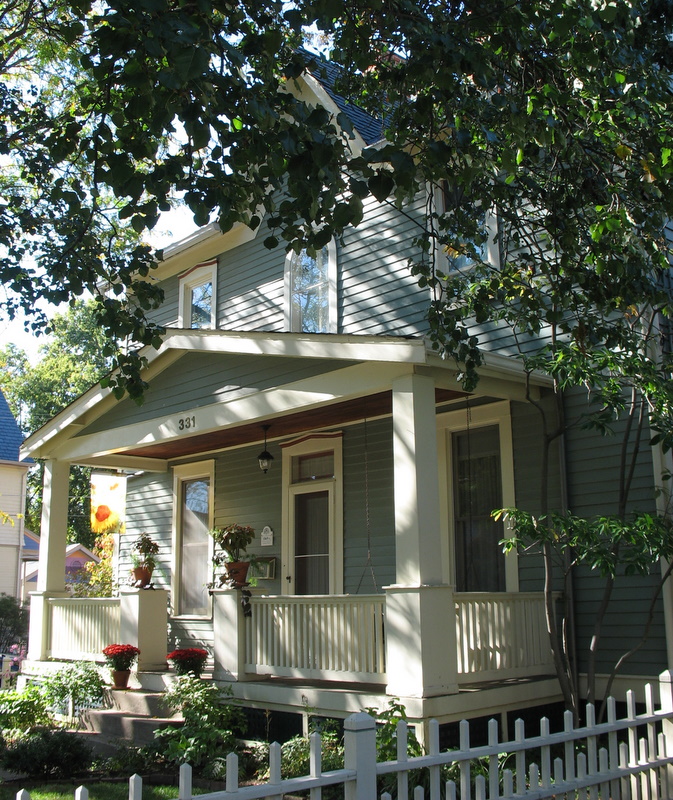 I thought this little house was adorable: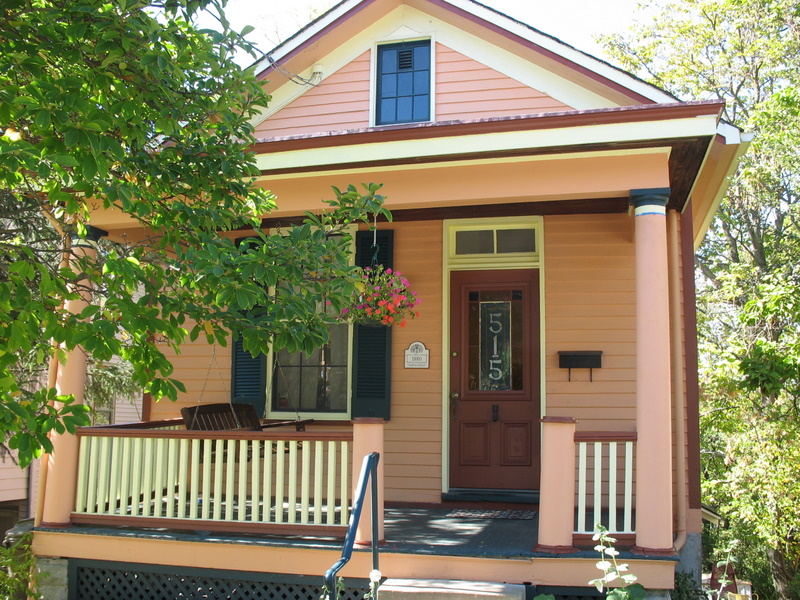 This Queen Anne Victorian built in 1890 was one of the highlights of the walking tour (below). It was decorated for Halloween, as you can see!
It has a round corner tower with a square base and conical cap: