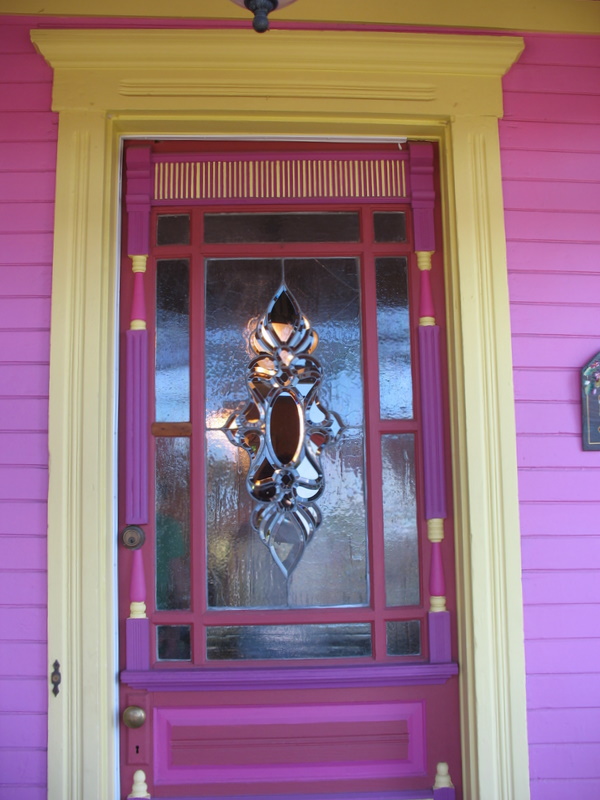 Remember the Historic House Tour I told you I went on a couple of weeks ago in Columbia Tusculum, Ohio? I already showed you some photos of it in my Porches on Parade for Fall post but thought I'd show you some more.
The neighborhood has rows of Victorian Painted Ladies like this one perched on the hills overlooking the river. This pink and purple-painted one was my daughter Lily's favorite. She wants us to paint our house these colors now!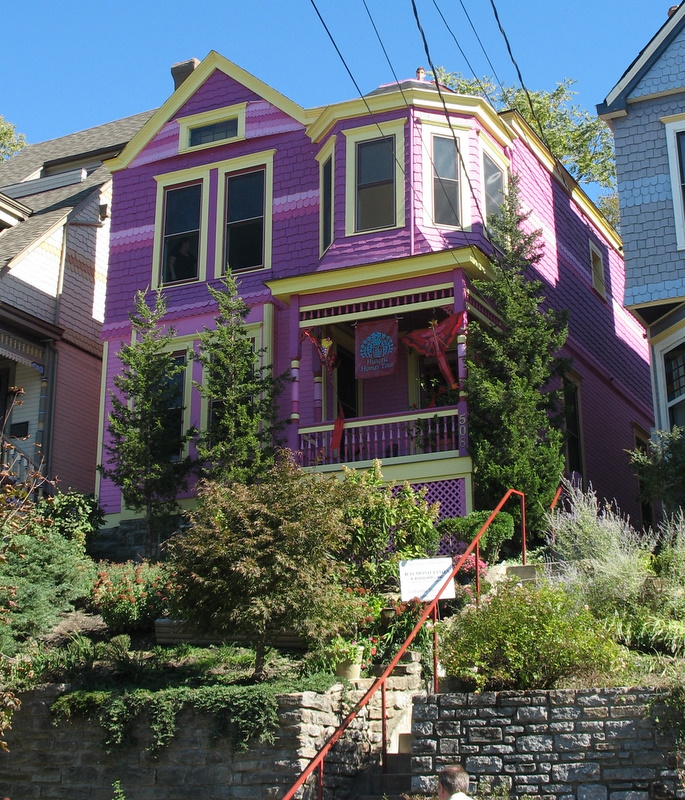 Columbia Tusculum is the oldest neighborhood in Cincinnati, settled on the banks of the Ohio River when Native Americans were still living there.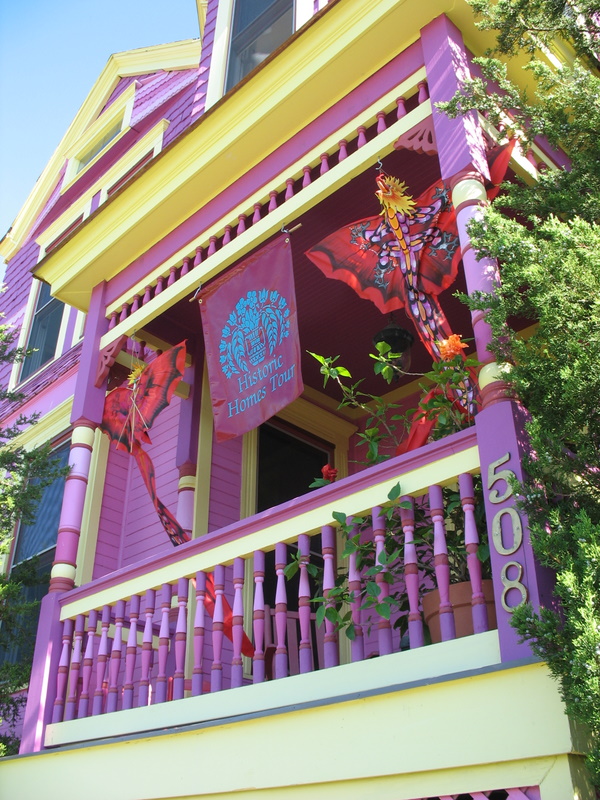 For many years they lived in "block houses" inside what was known as Fort Miami. Early maps marked the area as "Slaughterhouse" because so many white settlers were killed or kidnapped by the Native Americans.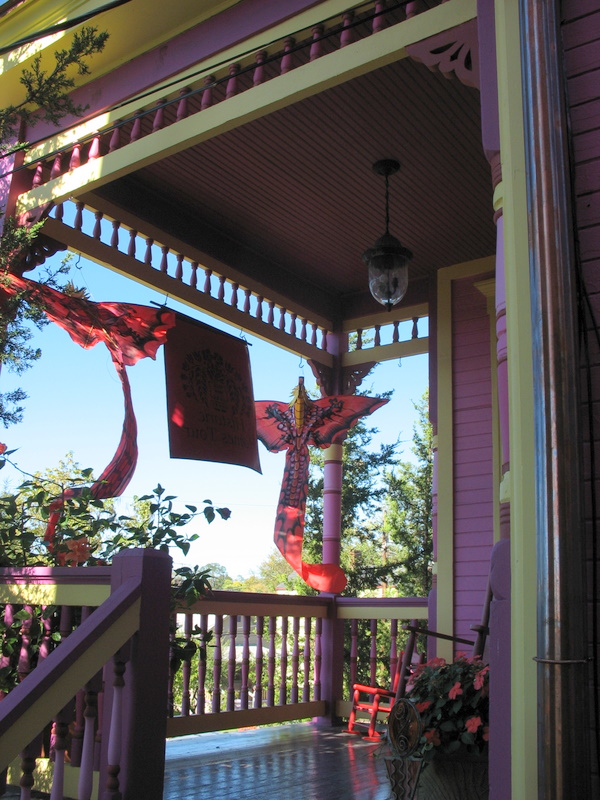 An old history book, quoted on the community website, described a cabin built in 1789:
"Its narrow doors of thick oak plank, turning on stout wooden hinges, and secured with strong bars braced with timber from the floor, formed a safe barrier to the entrance below; while above, on every side, were port-holes, or small embrasures, from which we might see and fire upon the enemy. Of windows we had but two, containing only four panes of glass each, in openings so small, that any attempt to enter them, by force, must have proved fatal to an assailant."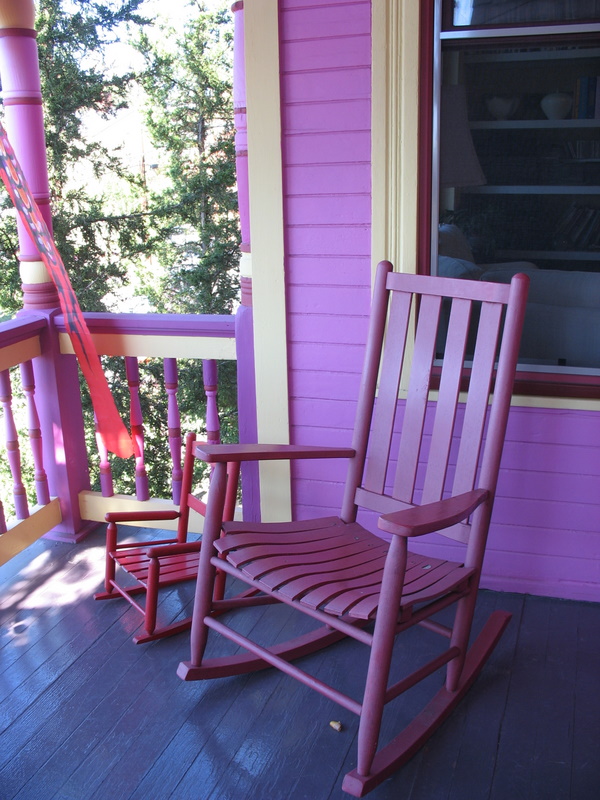 Early settlers reported taking their guns everywhere–even to church. General Anthony Wayne's army defeated the Indian tribes in 1794 at the Battle of Fallen Timbers, clearing the way for the white settlers to live more normal lives and build "regular homes." The oldest existing home in the area dates back to 1804.
They initially built close to the river but soon learned that they were too easily flooded there. That's why they began building higher up in the hills.
The streets are extremely steep, as are the narrow steps leading from them up to the houses. It's difficult to photograph the exteriors because they are so high above you when you're standing on the sidewalk.
I'd love to know how women managed to walk up and down those steps in their long dresses! And I can only imagine what it was like during long winters when everything turned to ice. Even today with salt trucks and snow plows, it would be dicey.
On the third floor is a balcony where you can sit and look out at the Ohio River: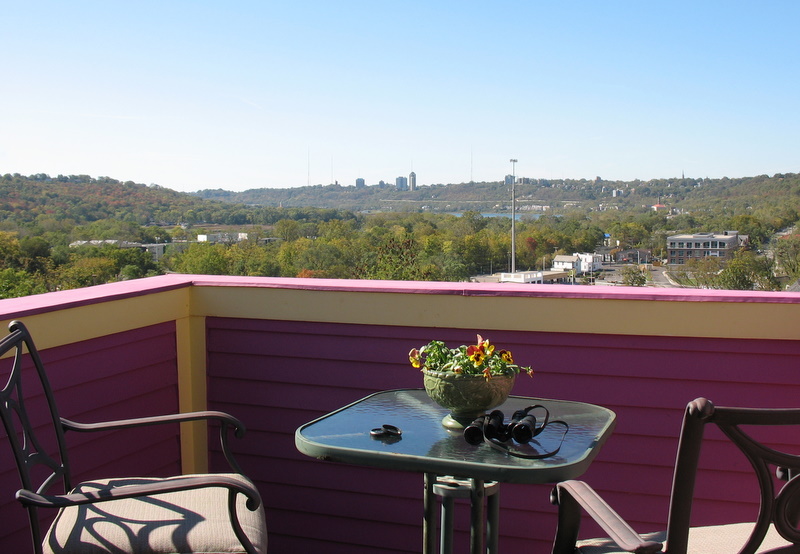 You can see the Ohio River in the distance from this hill: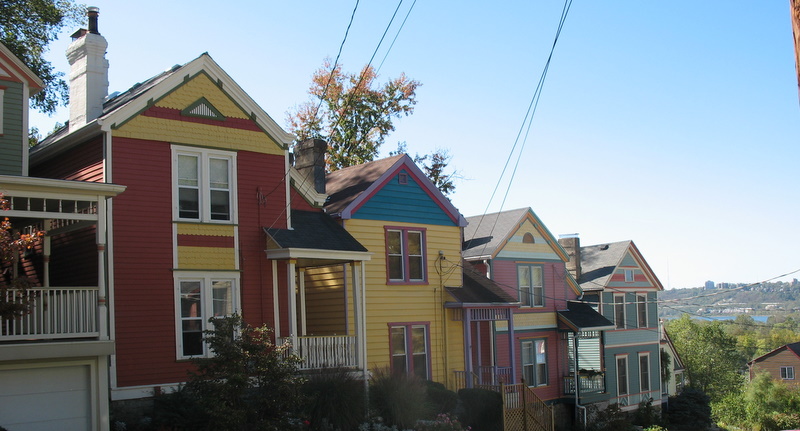 This house was at the tippy-top of one of the hills.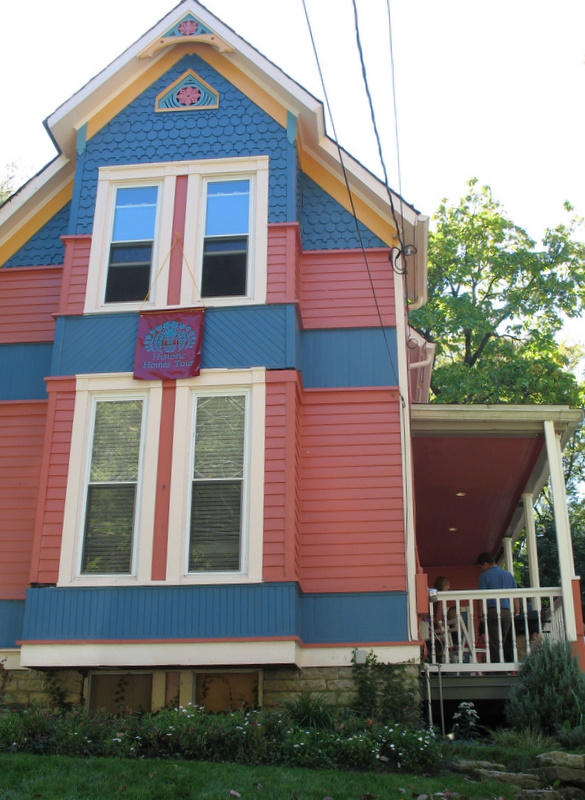 Built in 1888, it backs up to more than 93 acres of park land. One of my favorite things about these houses are the front doors: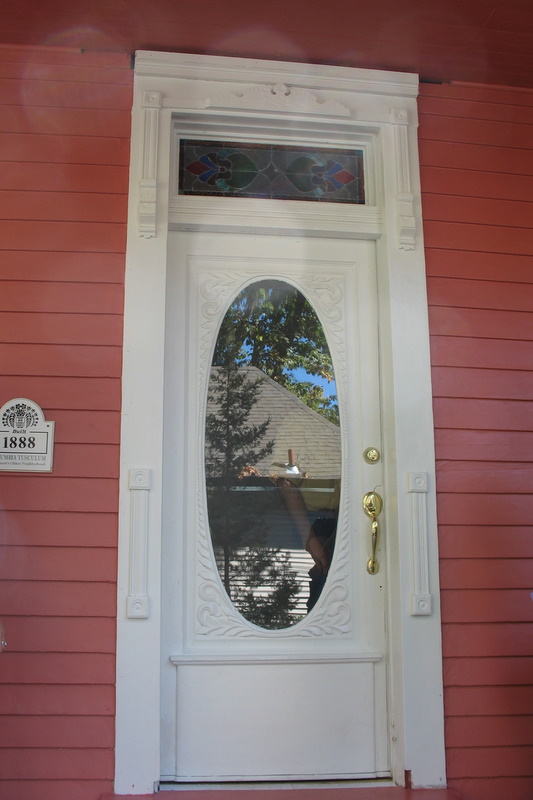 Hope you enjoyed this peek into some of the grand old ladies on the hill! To see more photos I took in Columbia Tusculum earlier this year, click here. 
(Visited 48 times, 1 visits today)