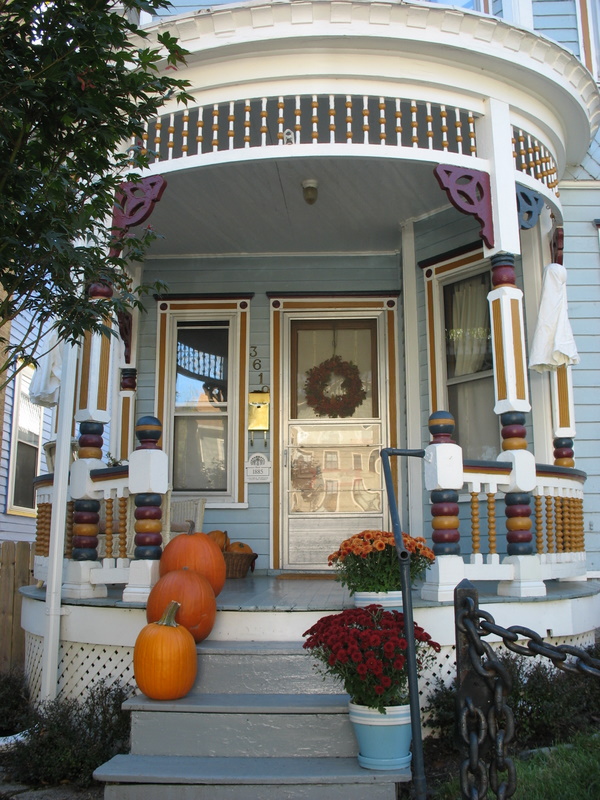 Last weekend I went on an historic homes tour in Columbia Tusculum, the oldest neighborhood in Cincinnati. Columbia Tusculum was founded in 1788 on the hilly banks of the Ohio River, shortly before Losantiville (now known as Cincinnati) was settled. The oldest home still standing was built in 1804, so you can imagine how much fun it is to look at the houses there.
I'll be posting the photos I took from the home tour soon, but today I'm joining Melissa's Fall Drive-By blog party and focusing on the homes I walked past that were decorated for Fall.
Take a look!
Do you have a favorite porch on this parade? I can't wait to take you inside some of these homes and show you how beautiful they are. Watch for those posts, coming soon!
(Visited 30 times, 1 visits today)