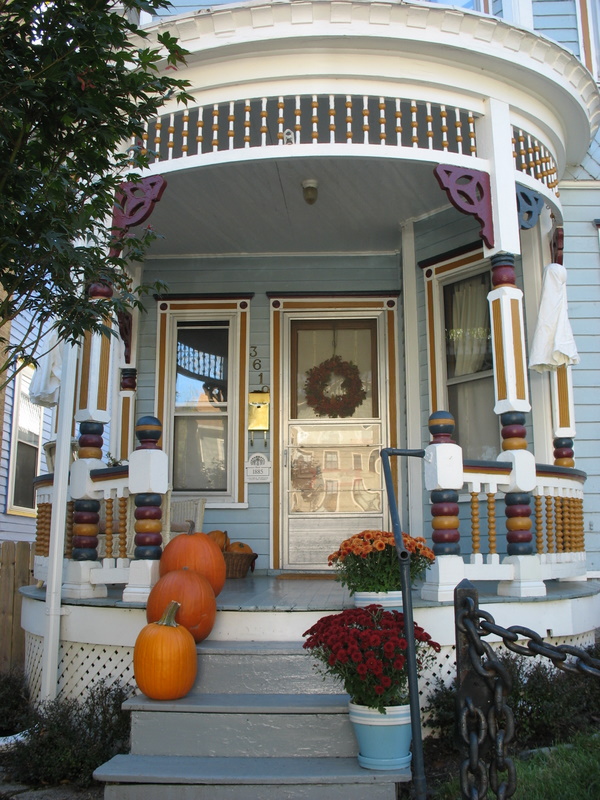 Last weekend I went on an historic homes tour in Columbia Tusculum, the oldest neighborhood in Cincinnati. Columbia Tusculum was founded in 1788 on the hilly banks of the Ohio River, shortly before Losantiville (now known as Cincinnati) was settled. The oldest home still standing was built in 1804, so you can imagine how much fun it is to look at the houses there.
I'll be posting the photos I took from the home tour soon, but today I'm joining Melissa's Fall Drive-By blog party and focusing on the homes I walked past that were decorated for Fall.
Take a look!
Do you have a favorite porch on this parade? I can't wait to take you inside some of these homes and show you how beautiful they are. Watch for those posts, coming soon!
Don't forget to stop by The Inspired Room and join the blog party!
Are you hooked on old houses? Check out more houses in Columbia Tusculum, or take a tour of a charming yellow painted lady built in 1890. Click here to see more tours of historic homes featured on Hooked on Houses, including those shown during Fantasy Open House Week: Old Homes Edition.

Join the Blog Party on Friday, October 24!

The Hooked on House Tours fall blog party starts this Friday, October 24. I'll post Mister Linky the night before so you can start linking to your posts. Feel free to use this blog button on your site or take the smaller one from the sidebar. If you do participate, your assignment is simple: post a house tour on your blog. It can be a tour of any house, anywhere. It's up to you. The idea is that we'll be having one giant Fantasy Open House around the blogosphere. I hope you'll join us!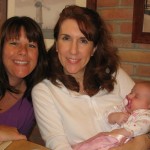 It's Friday, so let's get this blog party started! Today everybody is sharing something that they're hooked on (in a G-rated sort of way!). What…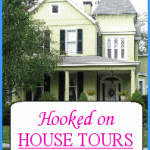 Who doesn't love a good house tour? Well, if you don't, then you've come to the wrong place. Today kicks off the Hooked on House…