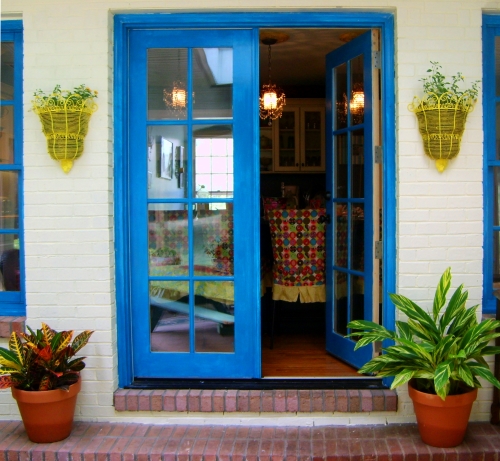 Anna Maria Horner is a multitalented artist who designs colorful housewares, gift items, and textiles.
Her sewing book Seams to Me is coming to bookstores this fall. I asked her if I could show you guys her colorful kitchen makeover, and she agreed.
Take a look!

Anna Maria Horner's Colorful Kitchen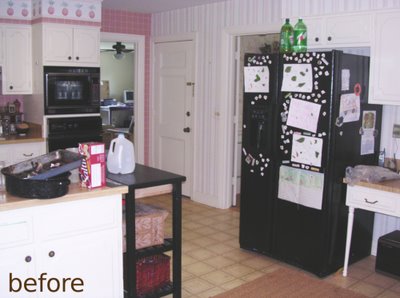 She transformed her kitchen into something warm, colorful, and inviting: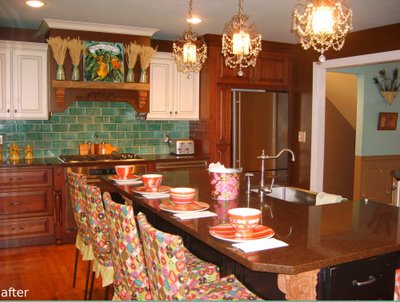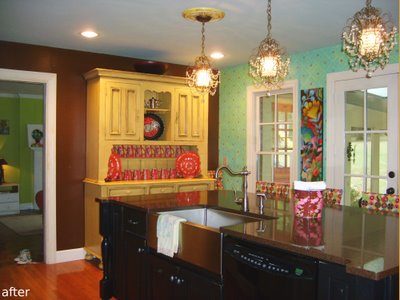 Peek outside the window and you'll find her daughter reading in the sunroom: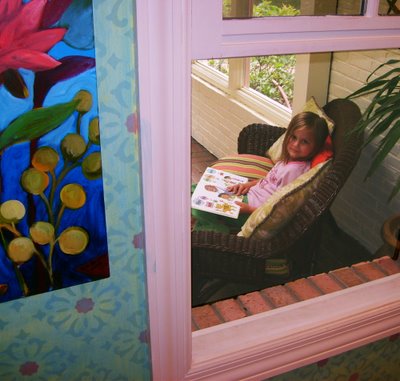 The sunroom is a lot of fun, too. We might as well have a look around!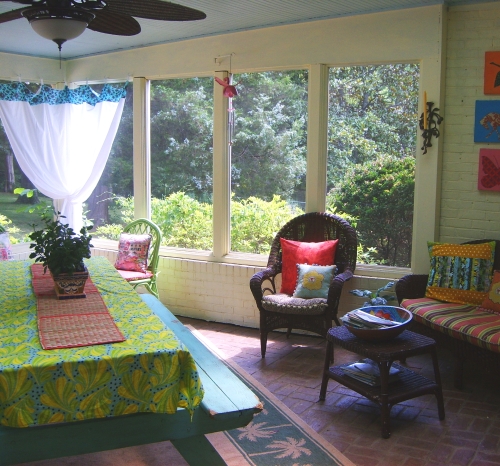 I love her colorful artwork and pillows: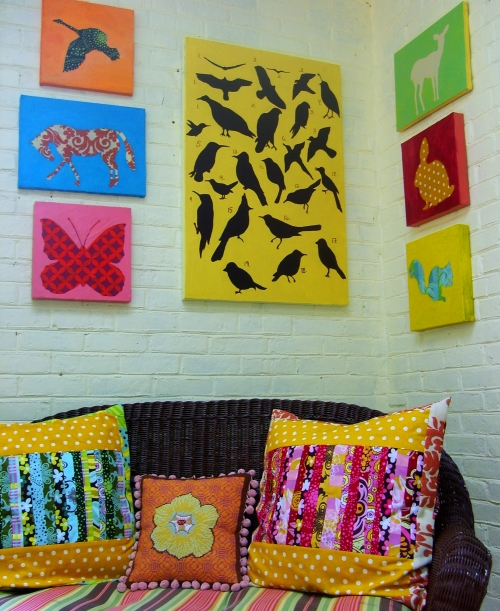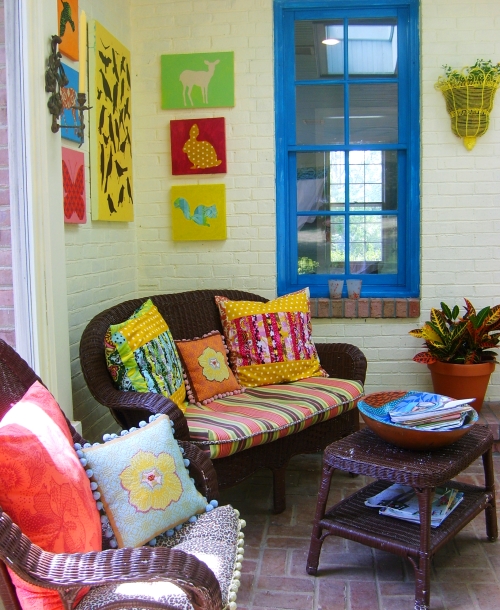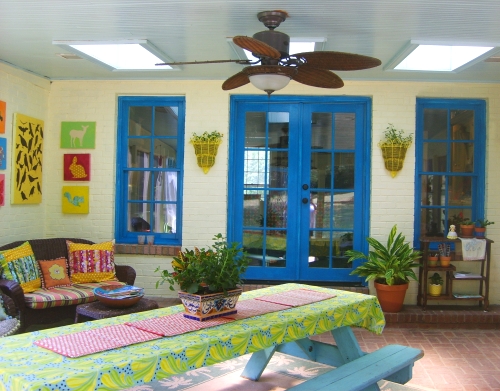 I also love her crafts room, which was featured in Better Homes & Gardens:
Seams to Me is Anna Maria's new book coming out in October: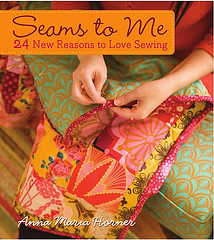 And be sure to check out her beautiful blog if you haven't seen it yet. Anna Maria lives in Nashville with her husband and five children. You can read more about her creative projects here.
(Visited 5 times, 1 visits today)