We're at our final stop on the Cincinnati Preservation Association's house tour in the North Avondale neighborhood. And I think I saved the best for last.
The Mack House, a 7,000 square-foot Tudor Revival-style mansion, was built by Jacob Mack in 1931, and featured a round half-tower. It looks like Rapunzel should be peeking out from those leaded-glass windows on the third floor of the tower, but the original owner's mother-in-law actually lived there, and as far as I know, she was free to come and go as she pleased.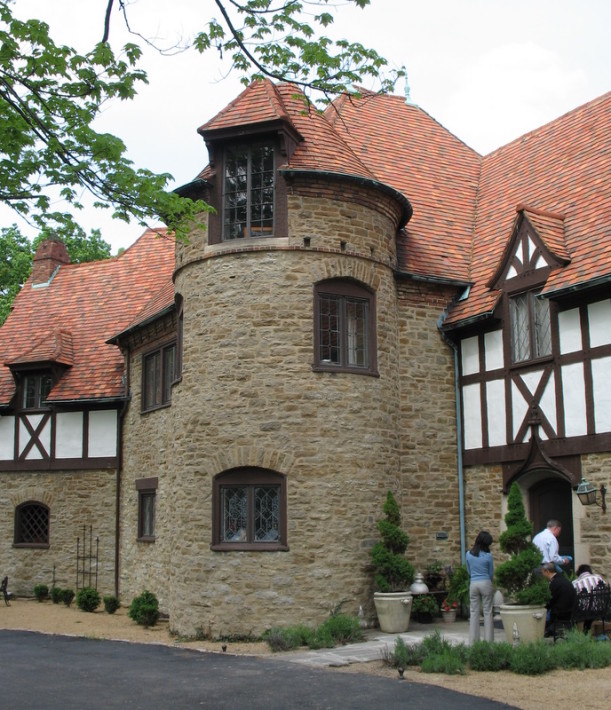 The current owners–Henry Luniewski, a drum tech for the Dave Matthews Band, his wife Julia, and their three young sons–are only the second family to have lived here.
We were able to see the original floorplans drawn in 1929 by local architect John Henri Deeken (1888-1948), who designed dozens of the finest homes in the Cincinnati area during his career.
According to an article in the Cincinnati Enquirer:
The house was built 1929-1931 and the artisans, about 30 of them, employed before the stock market crash, were kept on until the house was finished. Upon completion, the artisans wrote letters – many light-hearted – about their various tasks and expressing gratitude for the employment during difficult financial times.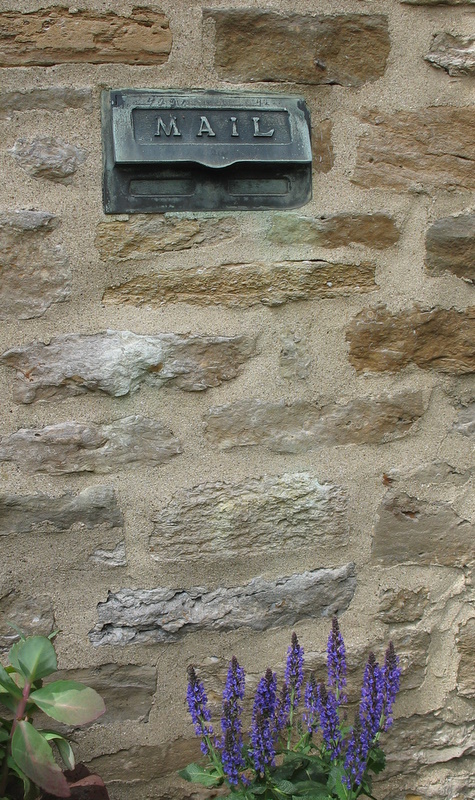 The attention to detail in the house was amazing. There were built-ins everywhere. On the third floor was an entire room for the family's steamer trunks, and there were wood "lockers" meticulously labeled so that the servants knew where everything should go. The original labels, scrawled in a feminine hand in pencil, are still there ("summer doilies," "white dinner napkins"), and we had fun reading them.
Speaking of the servants, their wing was on the second floor and they had their own back staircase leading down to the kitchen. The delineation between the family quarters and servants' can be seen when the hardwood floors change from expensive mahogany to simple pine.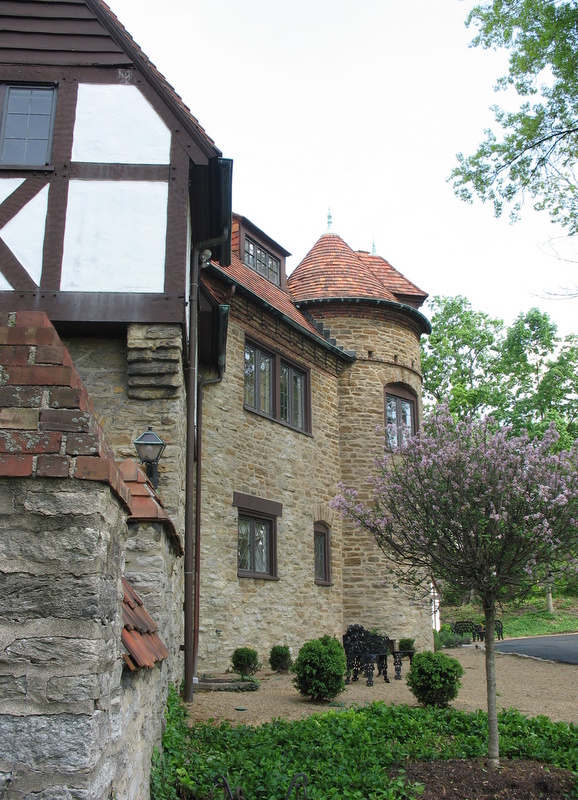 Julia Luniewski told the Cincinnati Enquirer: "We still have so much that was original to the house." They found the original shower curtains, coral-colored jackets the maids wore for cleaning (even one with the owner's name on the collar), hat boxes, wig stands, and the original screen doors. "Around every corner there's a surprise or a new find."
When they were studying the original floor plans, they noticed that there was supposed to be a fireplace in their son's room. They tore down the plaster and found it hidden underneath. It has since been restored and is the focal point of his room.
This arched doorway leads to the kitchen, with a little covered porch area: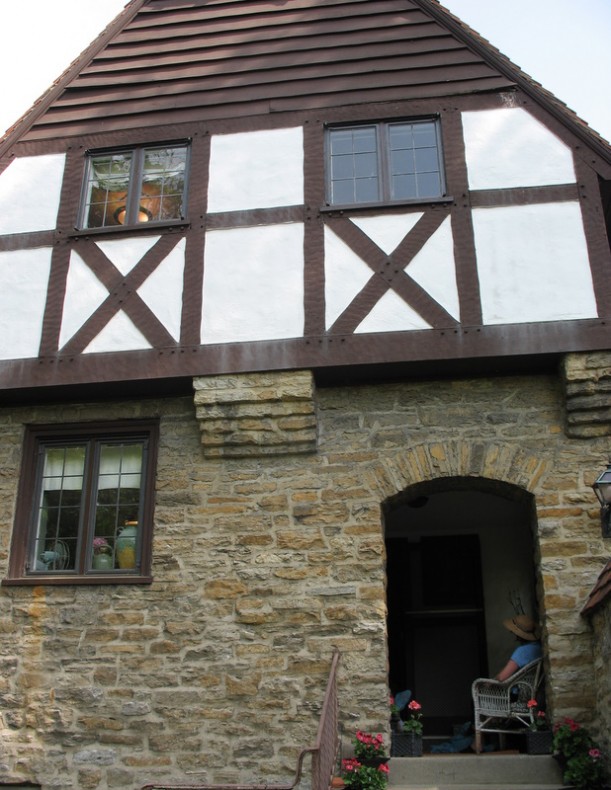 I was just in awe of the amount of work that this young couple has done in two years. It was in such bad shape when they found it that the first time Julia plugged a vacuum into the wall, flames shot up the cord.