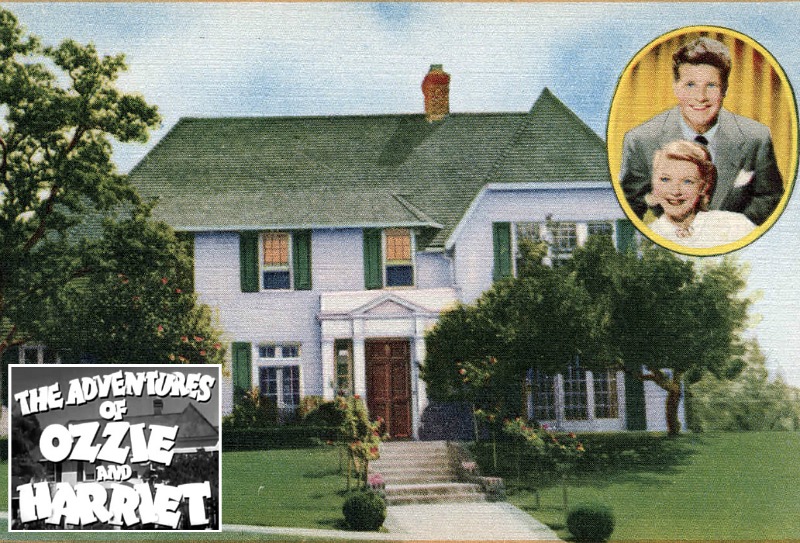 Whenever I ran across reruns of "The Adventures of Ozzie and Harriet" on TV when I was a girl, I'd have to stop and watch. It was a simple show, from a simpler time, but I'd be riveted. I loved their family, and I wanted to live in their traditional Colonial-style house with them. And maybe marry Ricky Nelson someday…
I've read articles calling it "the Ari Gold house" because it appeared on the HBO show "Entourage." But as a fan of classic TV sitcoms, it will always be Ozzie and Harriet's house to me!
It's on the market, so I thought it would be fun to revisit their house today.
Ozzie and Harriet Nelson's House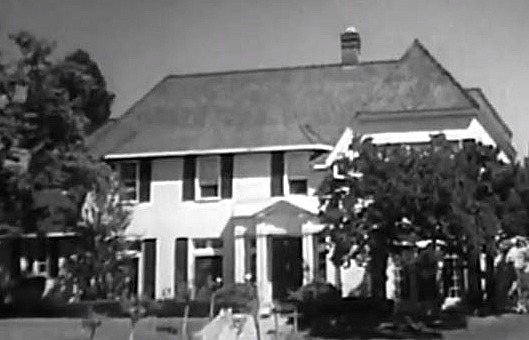 It was built in 1916 in the Hollywood Hills. They lived in the traditional center-hall Colonial for nearly 30 years.
For 14 years the sitcom filmed on sets that replicated the Nelson family's real-life house,
but they showed the real exterior each week on the show.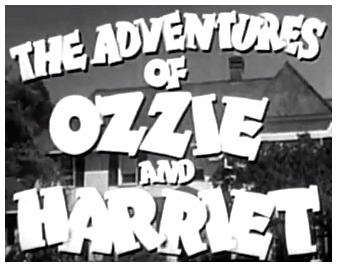 Here's how the staircase and living room looked on television: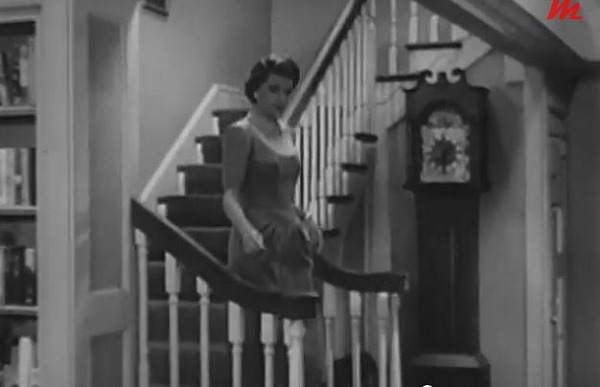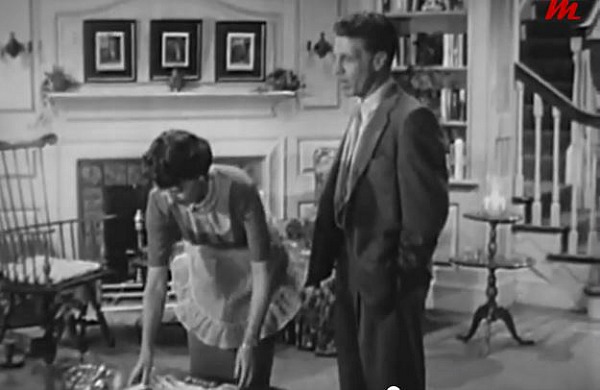 A Haunted Kitchen?
Listing agent Eric Lowry of Coldwell Banker says Ozzie used to get himself a bowl of ice cream each night before bed. After he died in the house in 1975, the new homeowners would come down to find the drawer next to the sink open where the ice cream scoop was kept.
Since the remodel, however, his spirit seems to have moved on. Maybe he no longer recognized it!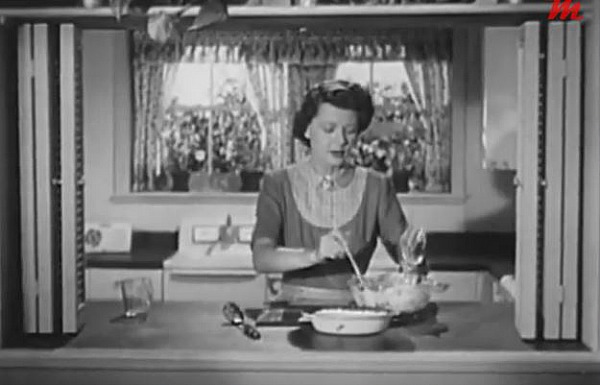 According to Yahoo! Homes, there were other signs that Ozzie was still hanging around before the remodel:
His old model train in the pub room started mysteriously running in the middle of the night, owners related.
Doors opened themselves, even though they'd been locked. The air would inexplicably, fleetingly smell of rosy perfume. Bedclothes would fly from slumbering bodies.
The reports were so consistent that listing agent Billy Rose — who handled three sales of the house — felt compelled to tell prospective buyers of the rumored haunting.
Vintage Hotpoint Commercials: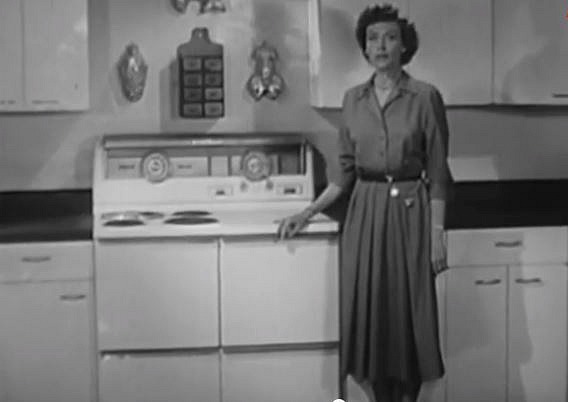 The kitchen has Viking appliances now. But in 1983, the owner at the time told a reporter that it still had the Hotpoint dishwasher and refrigerator that they advertised on their program, and they still worked fine.
I looked up one of those old commercials that aired during the show and took some screenshots of them touting the benefits of the Hotpoint appliances that were used in Harriet's kitchen on TV.
(The ad was shot on the show's kitchen set, but these were other actors — not Ozzie and Harriet.)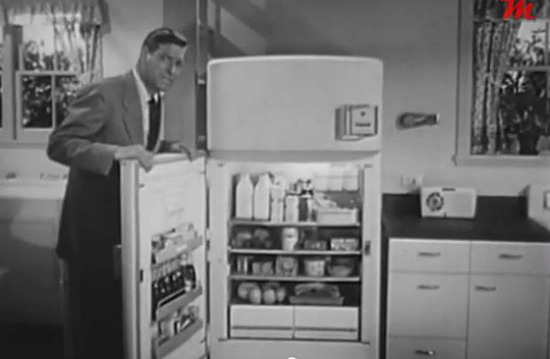 The House was Ari Gold's on "Entourage"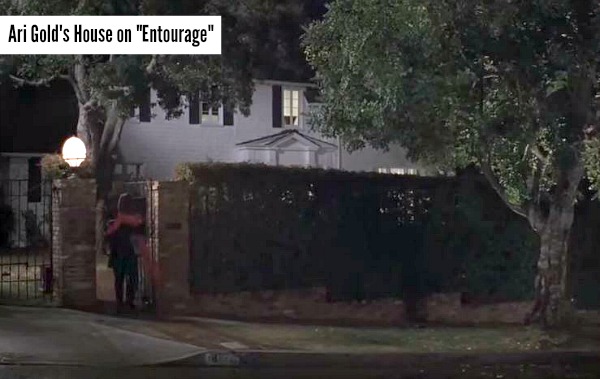 A real estate investment and development company bought the house in 2013 for $3 million. After giving it a more contemporary remodel, they put it back on the market for $5 million.
The listing described the newly remodeled home as an "East Coast Traditional" with 5 bedrooms and 5.5 bathrooms.
I had so much fun rewatching old "Ozzie and Harriet" episodes while I was researching this post. Quite a few of them have been posted on YouTube if you want a take a trip back to the '50s and '60s.
For photos of 1822 Camino Palermo today: Zillow blog, the listing, and Variety.

Update: Actor Chris Meloni bought Ozzie and Harriet's house!

Visit my Houses Onscreen page to see the other shows I've featured, listed A-Z.
(Visited 5,900 times, 1 visits today)