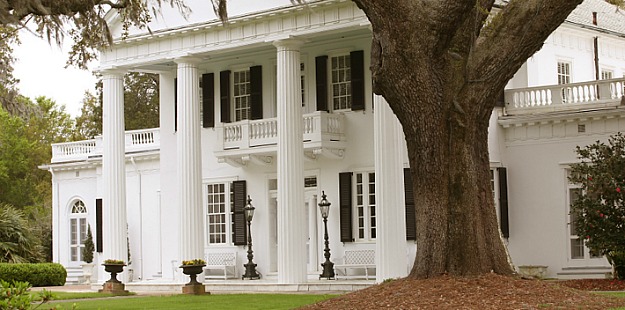 Welcome to Jodie's Southern Federal-style home known as Nightingale House.
The kitchen, which wasn't original to the house, but was built after a fire in the '50s, was in bad shape. They cleared out the old cabinets and flooring and started over.
She says, "It isn't anything super fancy, but I love my kitchen because everything was hand-picked to create my dream space."
Take a look!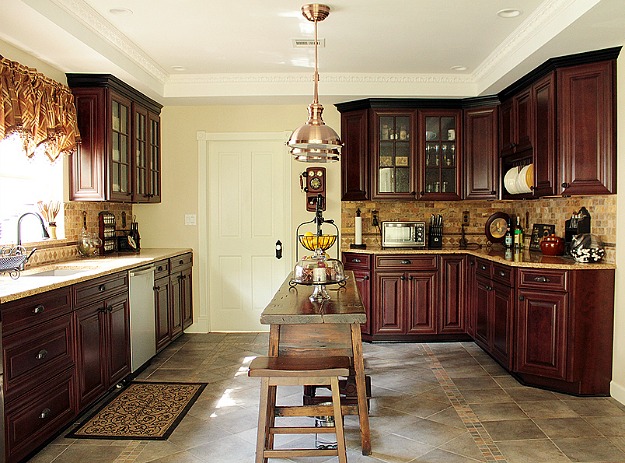 She explains: "The backsplash and quartz countertops are a warm caramel color that makes it feel so cozy against the rich tone of the cherry cabinets. The overall look I was going for was a bit more formal than a typical country kitchen. At the same time, I still wanted to bring in some aged textures as I did with the butcher's table made of reclaimed wood."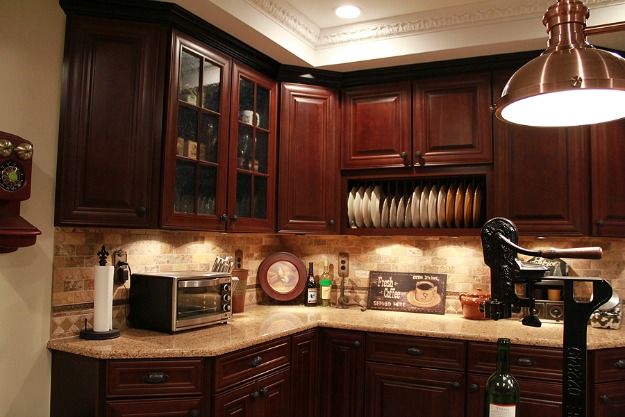 "The copper light fixture above the butcher's table adds a steam punk element. At the end of the day, it's still a work room but it's pretty to look at and cozy for family to gather in, which is very important to me," Jodie writes.
"From the ornate Victorian outlet covers and bin pulls to the seeded glass selected for the apothecary-style cabinet doors, it's made up of bits and pieces of a time gone by. I wanted modern functionality, but with Victorian style."
You can see more photos, including ones of how it looked when there was faux-marble flooring and water-damaged cabinets in the room, on her blog I Heart Houses.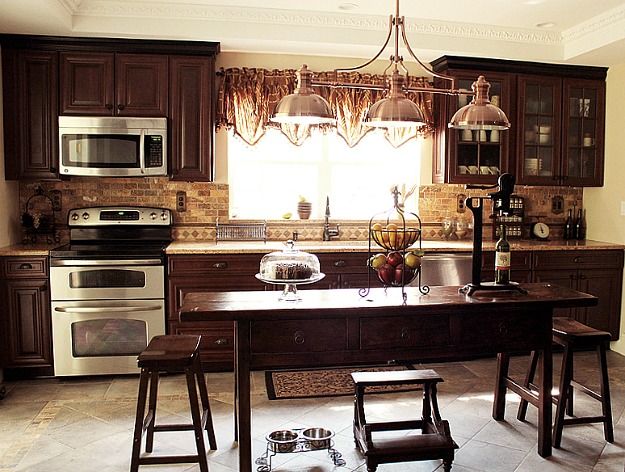 Jodie is famous on YouTube for performing funny spoofs of music videos (you may know her as "Venetian Princess").
The Insider ran a segment on her and how her online success made it possible for her to buy the historic house of her dreams.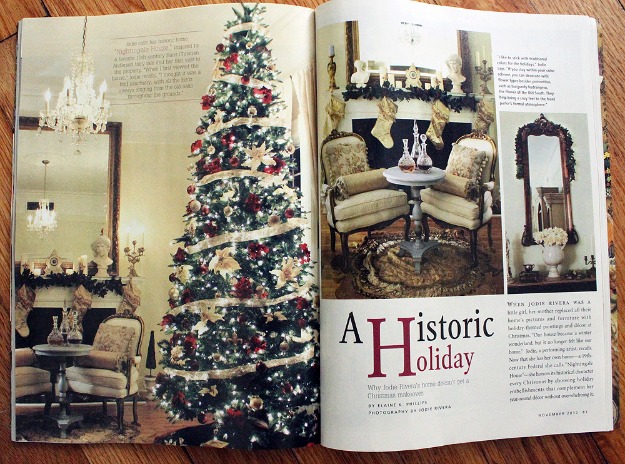 Her house was also featured in Romantic Homes magazine, beautifully decorated for Christmas.
Thanks to Jodie for sharing her kitchen with us!