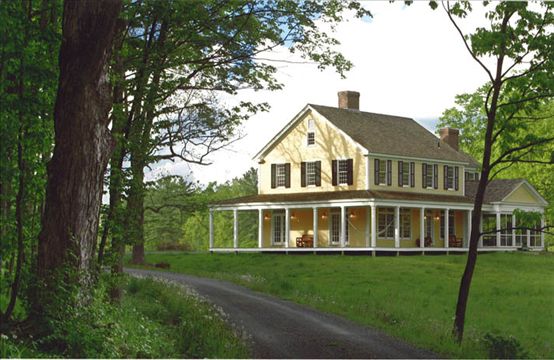 One of my favorite kinds of houses are the new-old ones. You know, the ones that are built for today's families but look like they've been a part of the community for decades (or centuries).
I'm always excited to come across a builder who specializes in houses like that, so I was happy to hear about Connor Homes in Vermont.
The one shown above is known as the Emmaline Gabrielle Farmhouse plan that they sell.
They say "The house was designed to evoke the Federal era in its styling and proportions, but may be called a New England farmhouse due to the wrap around porches. New England farmhouses were often less ornamented than their in-town neighbors, but still contained stylistic elements such as decorated entries and rooflines with crown moulding."
Keep scrolling to see some more that caught my eye!

"New-Old" Houses by Connor Homes in Vermont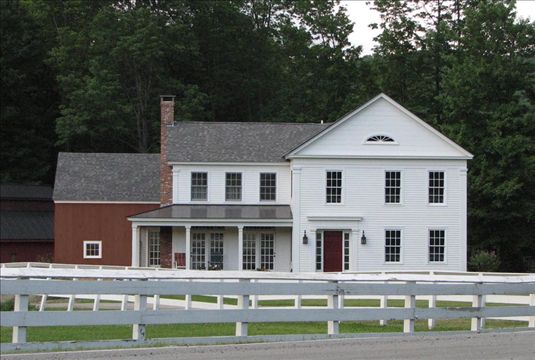 The Augustine Parker House II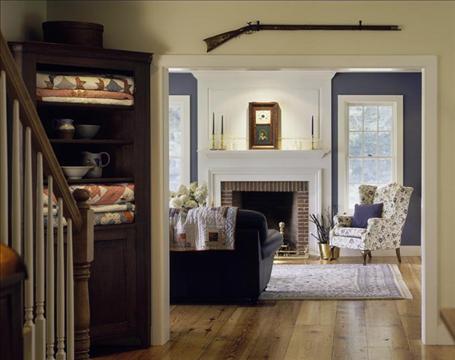 The unique thing about their houses? Each plan comes in kit form:
For years the residential building community has recognized the efficiencies of offsite building technology, but those efficiencies often came at a sacrifice for the kind of quality usually reserved for the onsite custom builder.
As a former onsite custom builder, Connor Homes has developed a manufacturing expertise that produces the high end architectural designs of our architectural design team, culminating in a home package that heretofore was thought unavailable or unaffordable.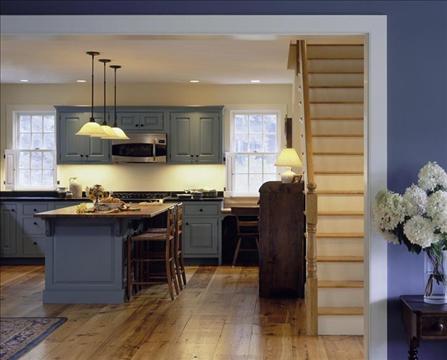 The kits make it possible to ship the parts for the house for on-site construction.
They point out on their website that there's a long history of kit houses in this country: "House components were pre-cut and shipped from England to the American Colonies in the seventeenth century."

The Caleb Nickerson House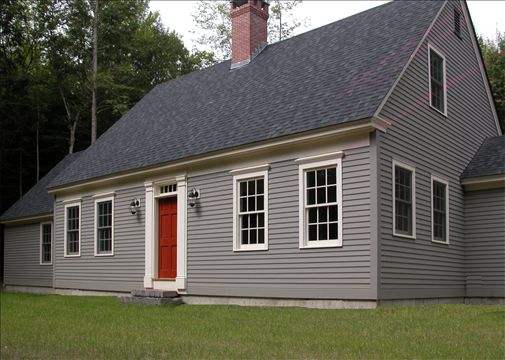 This Cape-style house was designed so that the garage is kind of wrapped
around behind so you can't see it from the front: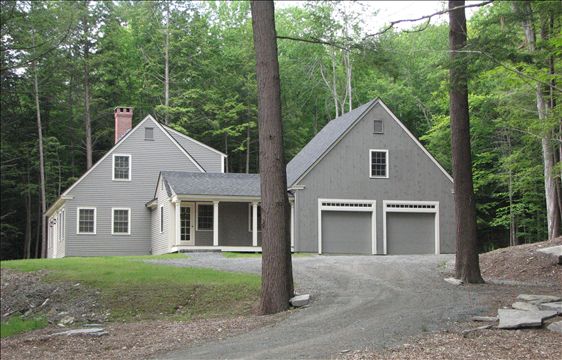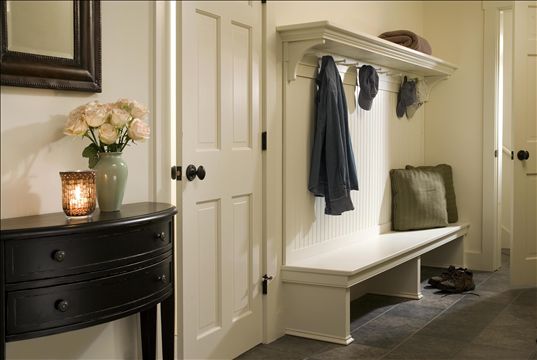 The Charlotte Prindle House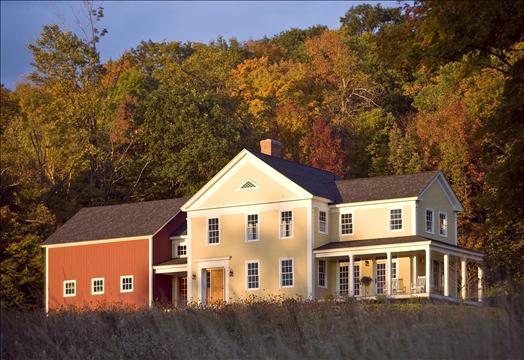 This Greek Revival-style farmhouse in Vermont was adapted to fit the owners' desire to have an attached barn.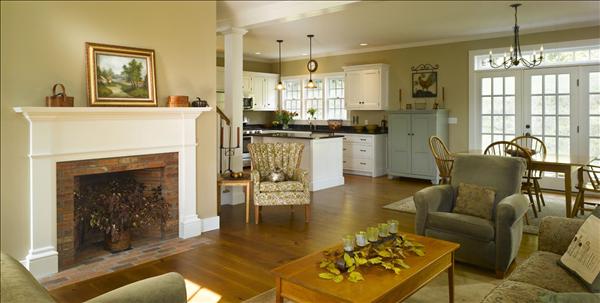 The Elizabeth Burgess House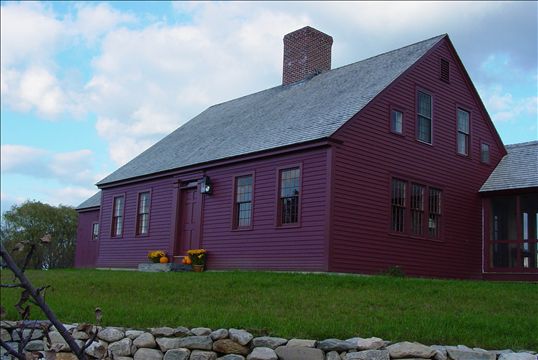 This house features "early 12 over 12 windows, low wall height, and a steep roofline to shed snow, all characteristics of a historic Cape reproduction."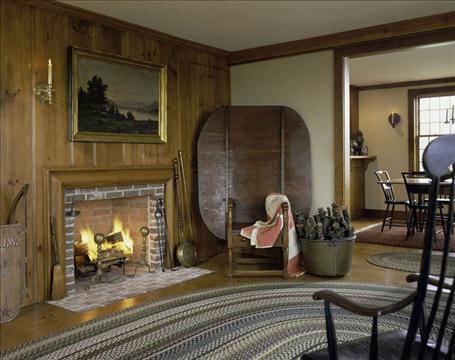 The center chimney is another feature of the early Colonial style because it was originally used to both cook the food and heat the house.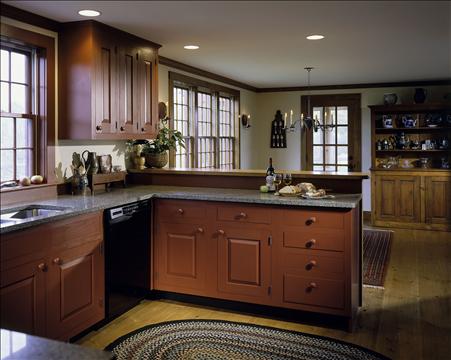 The Rebecca Leland Farmhouse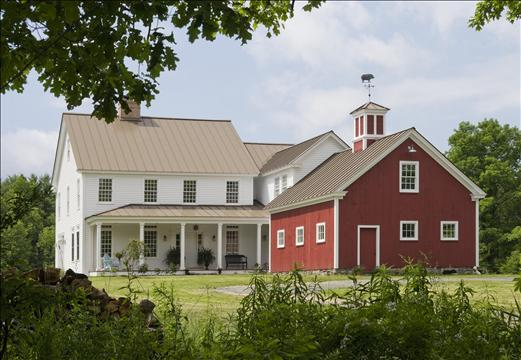 This traditional farmhouse uses "both passive and solar energy and super insulation from foundation to attic to receive a Whole House Energy Rating."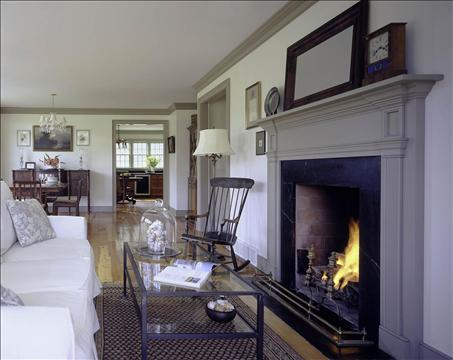 It's amazing to think houses like these came in kits:
"In addition to pre-cutting some components, we also preassemble sections of wall that can easily be erected on site. We also cut and preassemble many of the important architectural elements such as entrances, cornices, returns, rake overhangs, etc., so that there will be no chance that these all-important elements will be misinterpreted or incorrectly applied at the job site."
Thanks to Connor Homes for letting me share some of their houses with you.

Photo credit: Jim Westphalen.