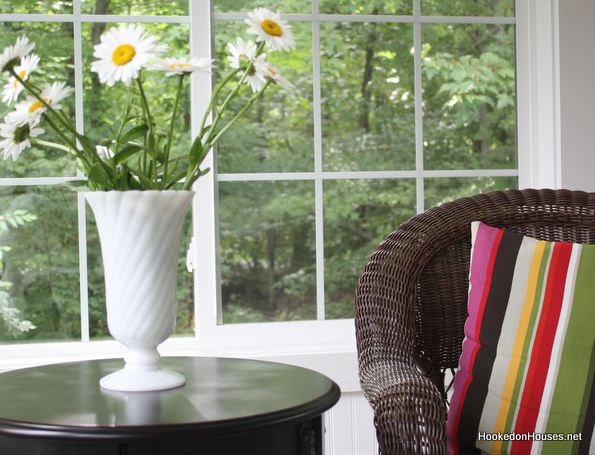 Years ago I attended a decorating workshop that had an interesting exercise. We were told to draw a rough layout of our house and then create an "emotional floorplan" by drawing all over them with colored pencils and crayons. The idea was to write whatever words or images came to mind for each space to describe how they made us feel.
For instance, you might write the word serene for your living room and cluttered for your closet. Maybe your dark basement makes you think yuck. I remember one woman drew prison bars over her tiny galley kitchen because she felt trapped when she was cooking in it.
For my floor plan, I colored my "happy spots" yellow (like my screened porch) and shaded the ones that didn't feel as good in brown (like my tiny, overcrowded garage):
The point was to try to figure out why we gravitate toward certain spaces and avoid others–sometimes within the same room. What makes one corner cozy and another one cold? Why do we spend most of our time in certain rooms and avoid others like the plague? And what can you change so that every area of your house feels like home?
Ten years later I'm living in a different house, and I think it's time to draw an emotional floorplan for this one, too. I have a million projects I'd like to tackle around here, so I could use some direction about which ones to focus on first.
My new floorplan would show that the rooms I'm happiest to spend time in are my sunroom, the kids' playroom/craft room, and the dining room.
The rooms I'm not so happy with would have to be our our our bedroom and bath, which have just never felt "right" to me.
Now it's your turn. What would your emotional floorplan look like?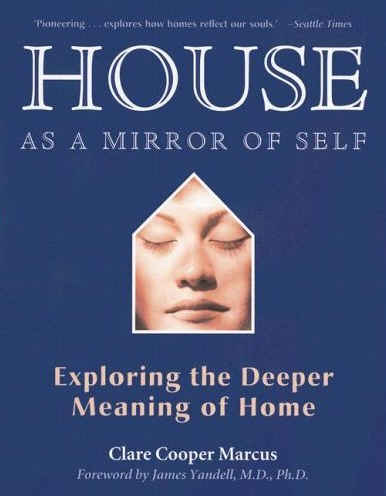 This exercise was based on ideas presented in the book House as a Mirror of Self by Clare Cooper Marcus, who calls it an "Irrational Floorplan." It's not an easy read (kind of textbook-y), but some of her concepts are really thought provoking.