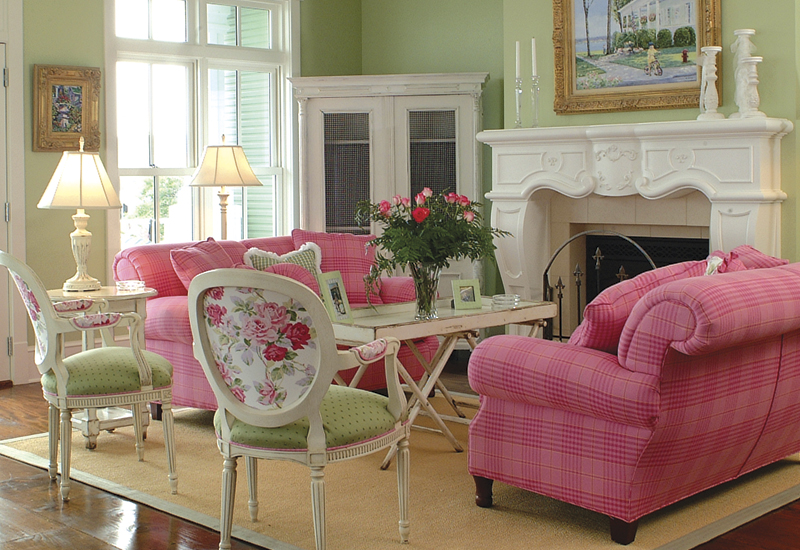 Last week I posted 10 Ways to be Happy at Home and asked you what you'd add to my list. Here are 20 of the responses I received that I thought were too good not to share!
Bring spring bulbs inside your home–they're like happy little presents peaking out each day. (Charlotte)
Make every room in your house usable. (Christy)
Always have fresh herbs in little pots or antique creamware…and scissors to USE them. (Linda)
Take a good bath at least once a week, and read a good book. (Dagny)
Enjoy candlelight breakfasts on the weekends. (Lisa)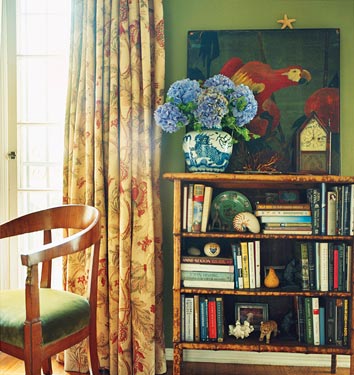 Clear out as much clutter as possible, clean off the kitchen countertops, open the curtains and let in some light! (Leslie)
Listen to classical music when you're cleaning. (Ramona)
Every once in a while, buy something special that catches your eye whether you have a place for it at the time or not. (Kristin)
Don't follow decorating rules that go against your own instincts. (Kristen)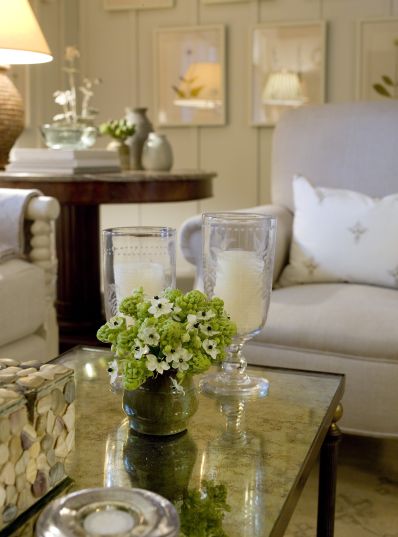 Surround yourself with things you love – things that make you feel good. (AnNicole)
Display things that have been passed down from family members. (Pam)
Have a room or space where you can escape. A breathing room of sorts. (Gennaro)
Take time to enjoy your favorite hot beverage before starting your day. (Jeweled Rabbit)
My Grandmother always said anyone can have a house but it's the little touches that make it a home. (Kathy)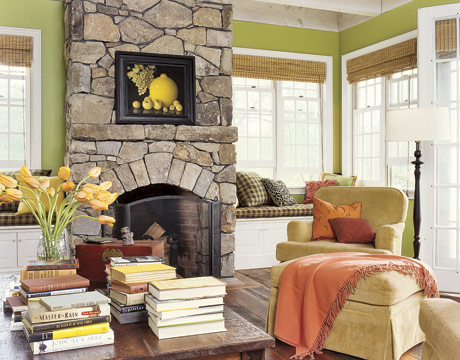 Keep a scented candle burning in your entry. (Sheila)
Two words: Chaise Lounge. (Julia ~ Lookiloos)
Baking can make your home feel lovely on those days when it's just not all that. (Theresa)
Work at wanting what you have rather than having what you want. (Susan)
Eat on paper plates tonight so you can quickly clean up and play UNO until bedtime. (Melissa)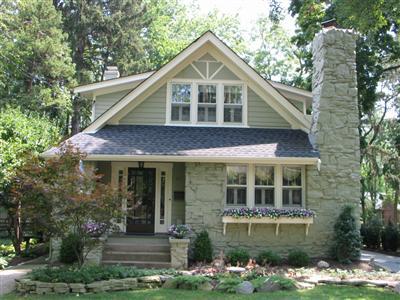 Catherine of Simply Natural went one step further and wrote an entire post with her thoughts on my original 10 ideas. I love the photos she chose to illustrate them with! Thanks, Catherine, and thanks to all of my readers for sharing their ideas and insights with us.
To see my original post and read the rest of the ideas everyone shared for creating a happier home, click here. I edited some of these comments for space–you all had a lot more to say! Is there anything else you'd add?
(Visited 7 times, 1 visits today)