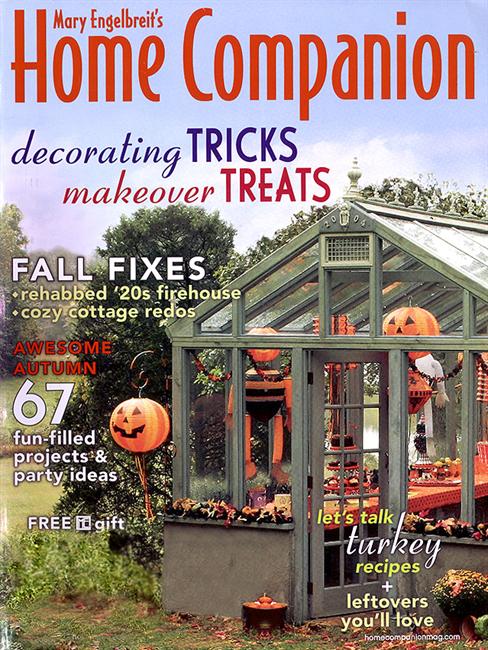 Were you one of the faithful readers who looked forward to each new issue of Mary Engelbreit's Home Companion?
Did you mourn the magazine when it was closed down a couple of years ago? Well, you might be in luck!
I still check in with her blog from time to time, and Mary recently revealed that she and her team are trying to find a way to bring the magazine back.
Here's part of the letter she wrote to her readers about it:
It's been 3 years since we stopped publication of the Home Companion magazine and not a day goes by– LITERALLY NOT A DAY GOES BY– that we don't get 6, 7 or sometimes even 20 letters and emails asking that we publish it again. So we're going to give it another shot, but we need your help.
It's still a very risky business to put a magazine out in these tough economic times, so to convince a publisher and advertisers that this would indeed be a worthy endeavor, we need you to write in and tell us why you'd like to subscribe to the magazine again. A petition, if you will. Because if we can show that a gajillion people want the Home Companion, need the Home Companion, will BUY the Home Companion– we will have a better chance of success.
Barbara, Kathy, and I are all ready to dive back in if you are.
I subscribed to it back in the very beginning, when the covers were still being illustrated by ME. Remember those?
I have really hated to see so many great shelter mags closing up shop recently and would love to see this one (and a few others!) return. If you would, too, you can sign the "petition" by commenting on her blog.
If this works, what other magazine petitions should we start? Which ones do you miss?