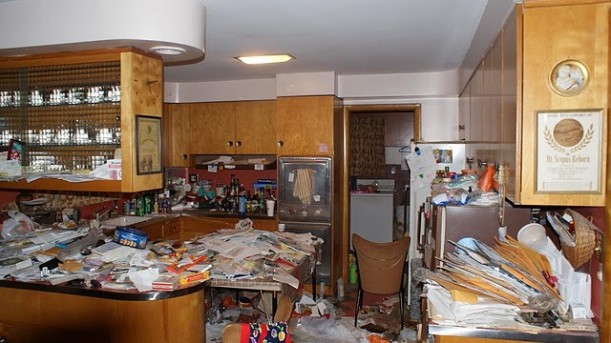 This house was built in 1953 in Buffalo, New York, and hasn't gotten much love in recent years.
As you can see by the "before" photo above, the house was in pretty bad shape with piles of trash and clutter everywhere.
Agent Scott Akdogan cleaned it up and had it professionally staged by interior decorator Artie Vanderpool to get it ready for market.
Here's how the kitchen looks now, without all the junk cluttering it up: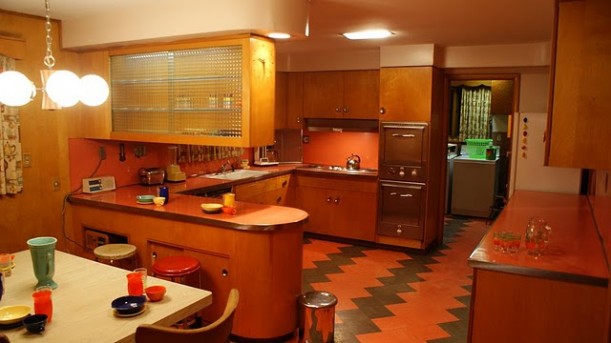 It's like stepping back in time to when the house was first built.
This is going to be a dream house for someone who loves that retro Mid-Century style.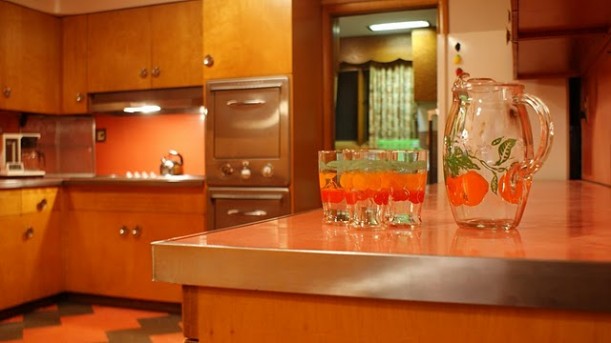 The entire house was staged by Artie: visit his blog Color Outside the Lines to see more.

Thanks to him for sharing this makeover with us!