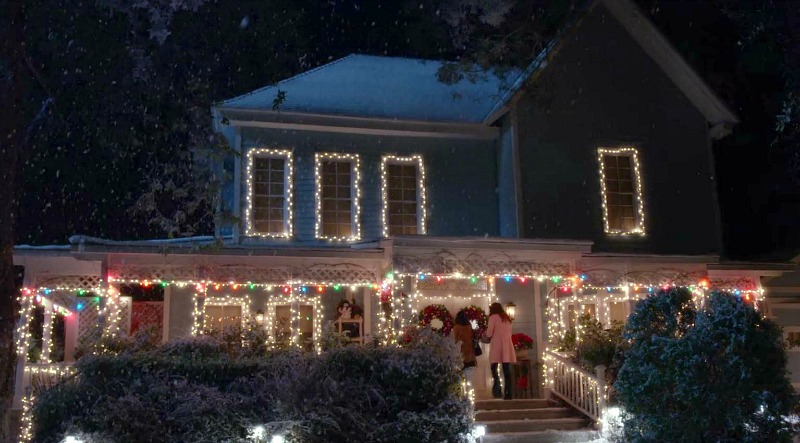 I've written about the sets from "Gilmore Girls" a lot over the years and would love to live in Stars Hollow myself. It's fun spotting the town (aka the Warner Bros backlot) when it shows up on other TV shows, too, like "Pretty Little Liars" and "Ghost Whisperer."
So I was pretty excited when I heard that we can now spend Christmas in Stars Hollow. For two weeks, between December 21, 2019-January 5, 2020, they're turning the sets back into iconic "Gilmore Girls" landmarks like Lorelai's house (shown above) and Luke's Diner.
Even the famous gazebo will return to the town square for the holidays! Read on for the details.

Christmas in Stars Hollow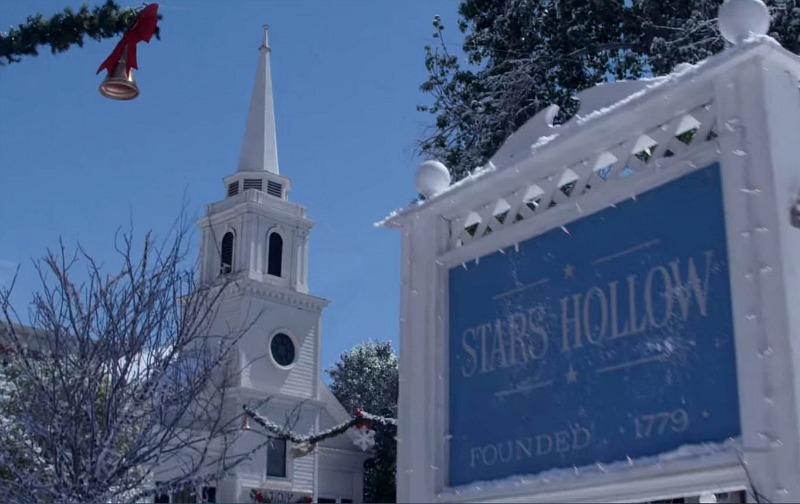 Stars Hollow was set in a fictional town in Connecticut,
but the show was actually filmed on their backlot in Burbank: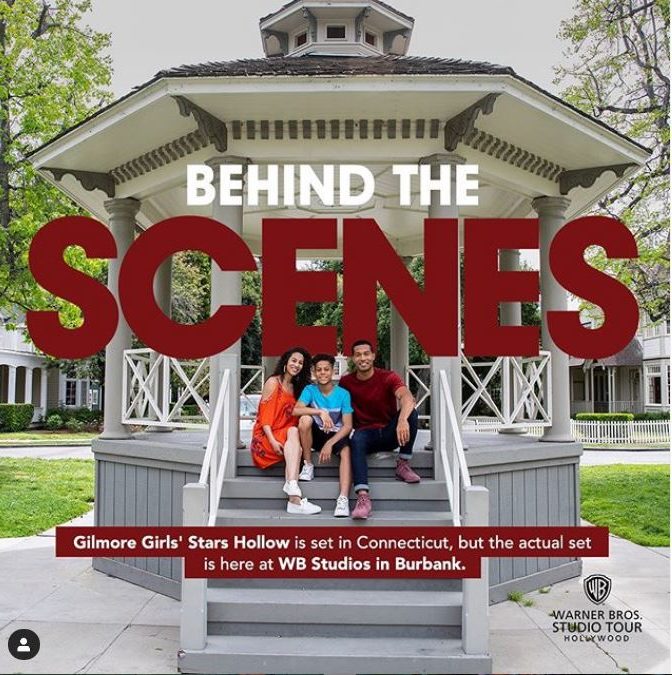 According to an article about it on Bustle:
The Gilmore Girls-centric holiday event launched last year under the name Holiday Lunch at Lorelai's. For a little over two weeks at the end of December and beginning of January, the Warner Bros. backlot look on the guise of Stars Hollow once more, allowing guests to explore Lorelai Gilmore's house all decked out for the holidays and "walk in the familiar footsteps" of Gilmore Girls' cast of characters, per the Warner Bros. Studio Tour website.
In addition to stops at some of the show's most iconic exterior sets, the event also included a look at many of the props and costumes used in the show displayed in their natural habitats (hi there, Lorelai's Jeep) — and, of course, plenty of photo ops. Visitors were able to snap selfies in front of the Stars Hollow town sign, take pics in the gazebo, and more.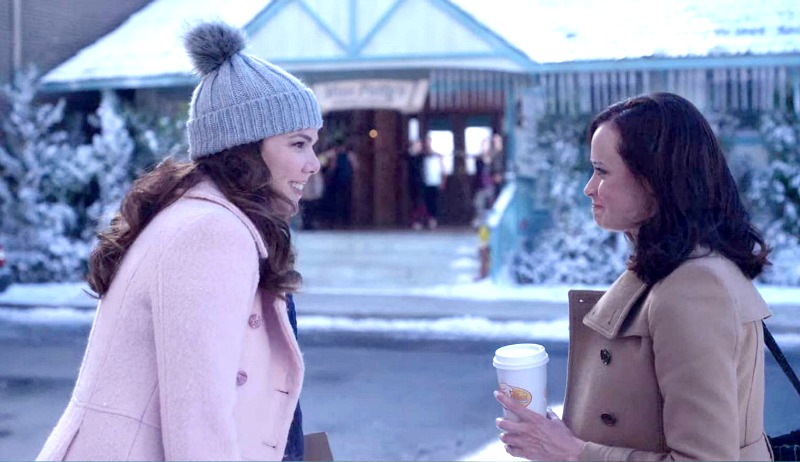 Can you smell the snow, as Lorelai would say? I can!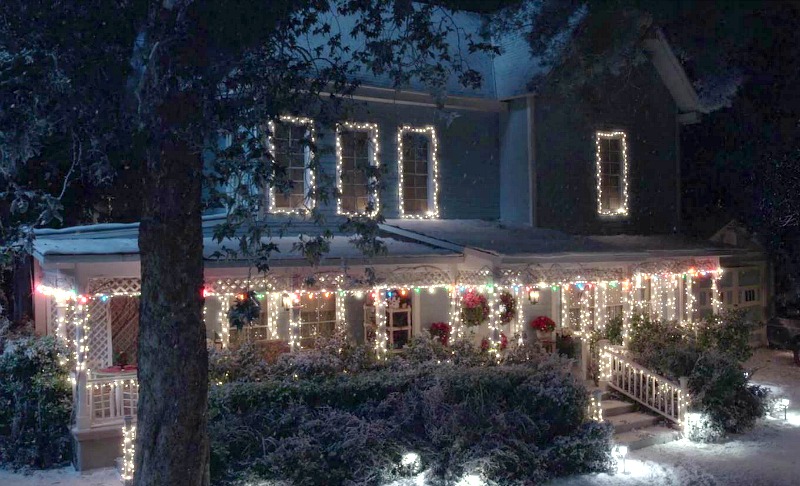 By the way, there's a lot more to see on the WB backlot than Stars Hollow,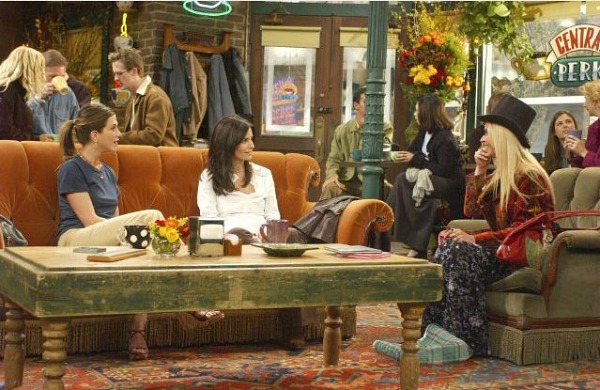 Who wants to go with me?
I'm trying to figure out if my family would mind if I canceled Christmas and flew to L.A. instead… 😉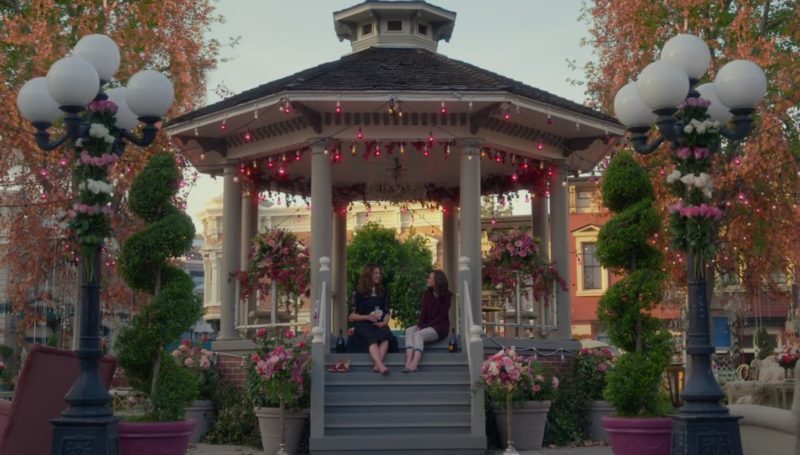 Photos via Netflix and Warner Bros.
and get all the scoop about the sets in my post about Gilmore Girls.

Visit my TV Houses page for a list of all the other faves I've featured, too!