Did you see the recently unveiled HGTV Urban Oasis 2017?
This year they're giving away a Craftsman-style bungalow that got a major makeover in Knoxville, Tennessee.
Keep scrolling to see how it looks now!

The HGTV Urban Oasis 2017
The designer on the project was Brian Patrick Flynn, who says, "Paired with relaxed-vibe modern furniture, the creative color scheme chosen for the front porch fits the artistic Fourth and Gill neighborhood that surrounds this home, located near downtown Knoxville and the University of Tennessee campus."
Living Room Before and After:
They carried the blue and pink color scheme throughout the house.
Dining Room Before and After:
I know some of you are cringing to see all that original wood painted over.
Kitchen Before and After:
They didn't hang upper cabinets on the sink wall "to keep the whole kitchen streamlined and simple."
Master Bedroom Before and After:
They gave it some drama by painting the woodwork and trim a dark gray that matches the iron bed:
They added a screened porch on the second floor with a tiled fireplace:
I love the original door and am glad they kept it.
They made it look bigger by painting the sidelights, too: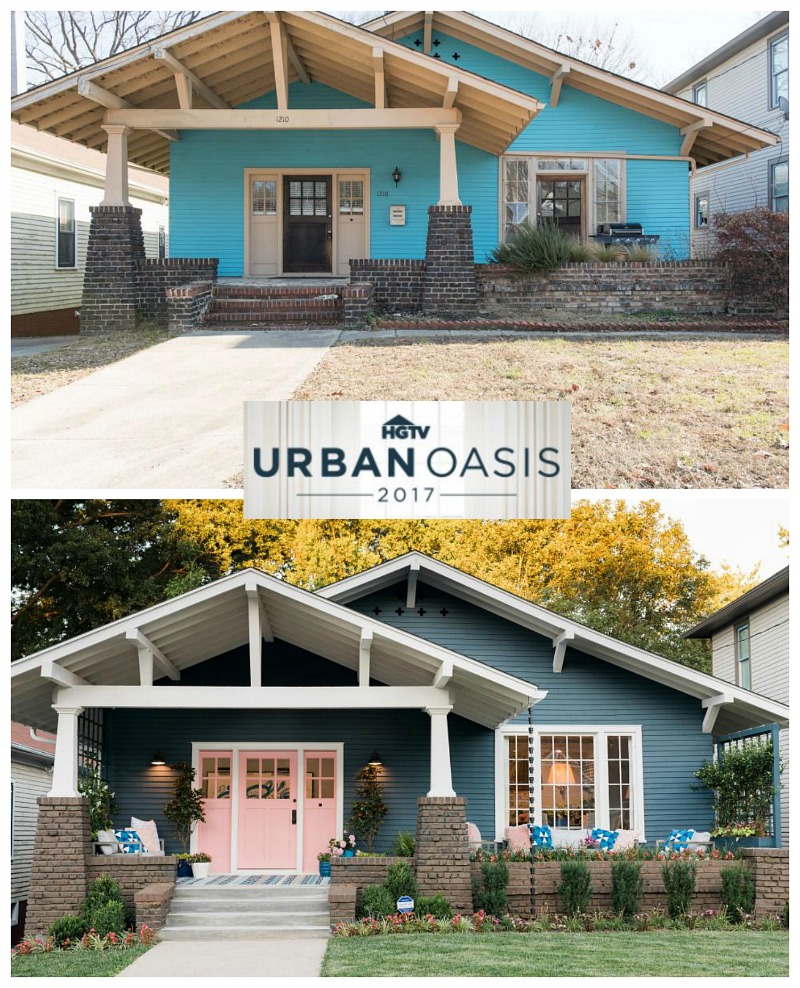 where you'll also find more photos and source information

Photo credits: Robert Peterson of Rustic White Photography,

Sarah Busby, and Tomas Espinoza.