In Sarah Susanka's ground-breaking book The Not So Big House, she spoke out against the McMansion trend, arguing that bigger is not necessarily better when it comes to designing our homes.
You may recognize this house as one she featured in her book. It's on the market in St. Paul, Minnesota, so let's take a look!
Note: This post contains Amazon affiliate links that may earn me commission.

A "Not So Big House" in St. Paul
In her book The Not So Big House, Susanka argued that we should focus on quality over quantity in design:
"More rooms, bigger spaces and vaulted ceilings do not necessarily give us what we need in a home. It's time for a different kind of house. A house that is more than square footage."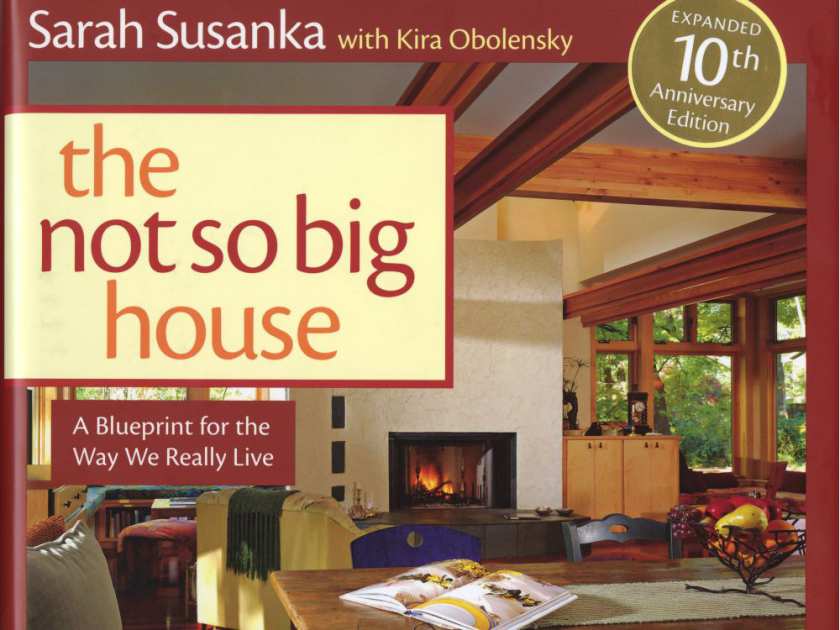 A photo from the book:
There was some confusion over the "Not So Big" term itself because a lot of people assumed it meant small. 
It's not really about the size, though, but about what you focus on. She argued that it was more important to spend money on thoughtful details like woodwork and built-ins than square footage.
The listing says:
Designed and built in 1988 by renowned architect Sarah Susanka and featured in her landmark book The Not So Big House (thanks to its design principles, not because of size). Truly a tranquil, private retreat on 4.5 acres of wooded land, this remarkable home will delight with its panoramic views from every window and echoes of Frank Lloyd Wright and Asian influence in the architecture.
"From your first step into the impressive stone foyer, delight in the details that make this home one of a kind, such as the signature circular picture window, lattice detail in ceiling, and the vaulted atrium flooding the home with natural light."
When we built our house, The Not So Big House inspired me to make some changes to the plans.
For instance, we nixed the builder's plan to give us a two-story family room and created a second-floor playroom instead. We added more windows wherever possible, including a round one in a powder room that gave the small space a little more light and character. We really thought about the way we wanted to live in the spaces and how we wanted them to feel.
We built a smaller house than we originally planned and put the money we saved on square footage into upgrades like a built-in butler's pantry in an empty corner of the kitchen.
One of the first posts I wrote mentioned Susanka and her books.
Imagine my shock when she emailed me about it! I couldn't believe she had seen my fledgling blog, let alone took the time to write me personally. I posted the thoughts she shared with me about using more thoughtful design in architecture here, back in 2008.
The listing says:
"Cooks will delight in the gourmet kitchen with premium appliances, center island, and soapstone counters that opens to informal dining, the sunroom, and easy access to the expansive deck for summer entertaining."
The house has 5 bedrooms, 5 baths, and 5,648 square feet
"Main level offers one-level living if desired; the master suite with luxury spa bath and double walk-in closets overlooks the private pond and stream."

Master Bath:
Music Room:
The Gazebo:
"Don't miss the elevated gazebo, steps from the multi-layered deck, with a screen for outdoor movies!"
The house sits on 4.5 acres.
"Outdoors, the home is professionally landscaped with the same design aesthetic espoused by Susanka, with over 7,000 plants including the lovely fern garden."
Sarah Susanka has written a series of books on the concept of the "Not So Big House," including: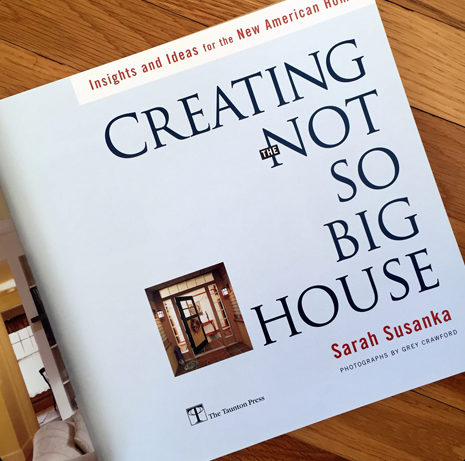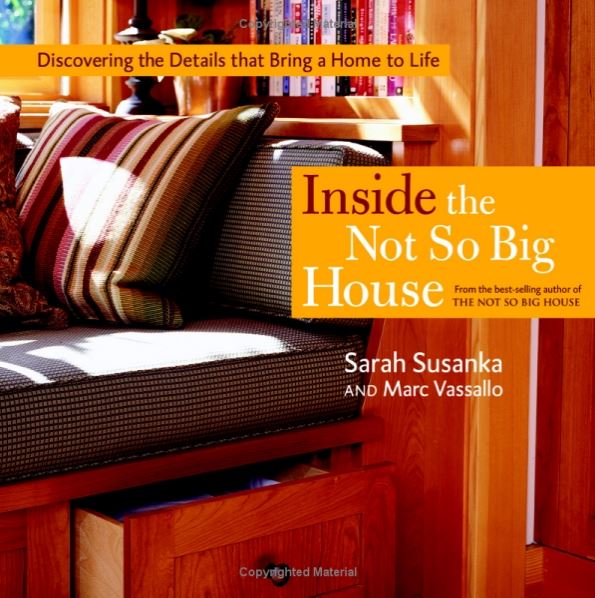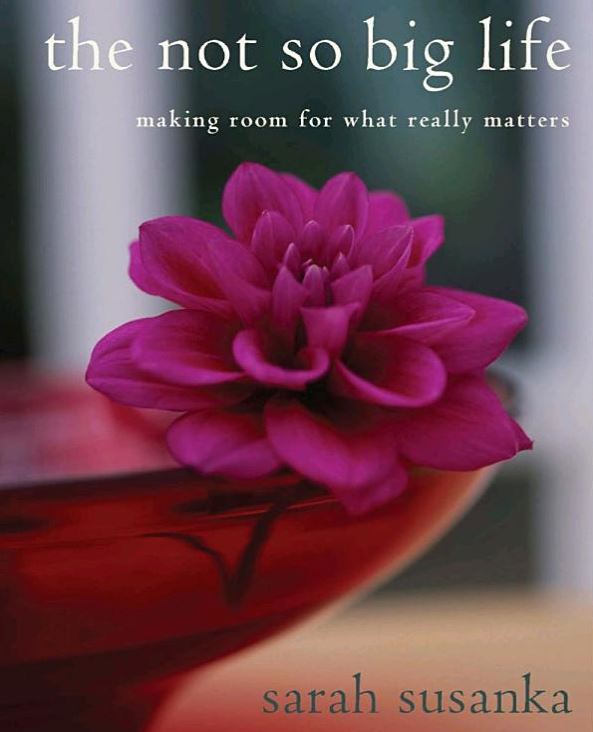 I've read most of them over the years and just revisited the original, The Not So Big House, after seeing this one on the market and recognizing it from the book. Want it? They're asking a little under $2 million. Check the listing for more photos and information. Thanks to Jacqueline for telling me about it! 🙂

There are Amazon Affiliate links in this post.
(Visited 14 times, 1 visits today)