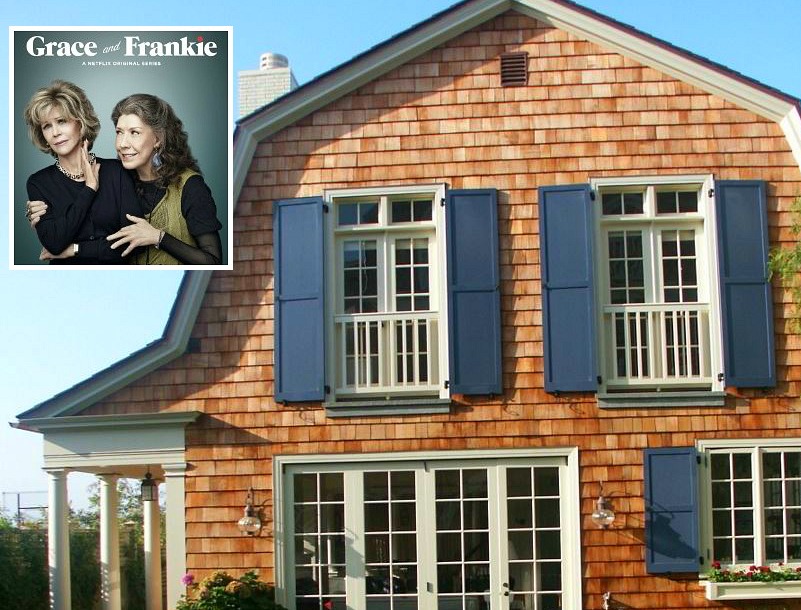 So get this. I came across an old post I'd written in 2011 about a house designed by architect Steve Giannetti in Broad Beach, California, and realized it looked very familiar.
In fact, the exterior looked just like the house on Netflix's hit show "Grace and Frankie." What?!
When I compared the real interiors to the set photos, I couldn't believe how similar they were. Take a look and you'll see what I mean!

The Beach House That Inspired Grace and Frankie's
When I first wrote about the sets from the show, I found the house on Google Maps but no interior pics.
Imagine my surprise when I came across the interior photos right here on my own blog!
I found a (tiny) photo of the entry with the red Dutch door:
The Dining and Living Areas of the Real Beach House:
The exteriors of this house were used for the show. The interiors were recreated on a soundstage.
The Dining and Living Areas on the Show: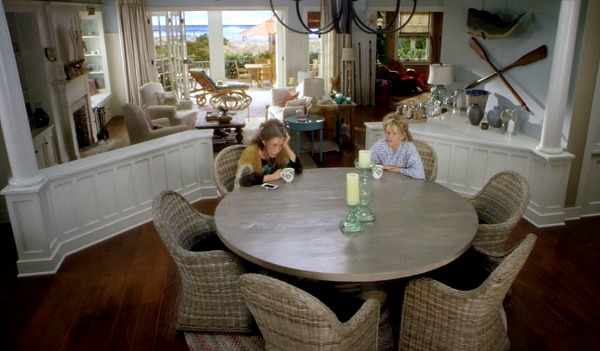 It's clear the sets were inspired by the real interiors.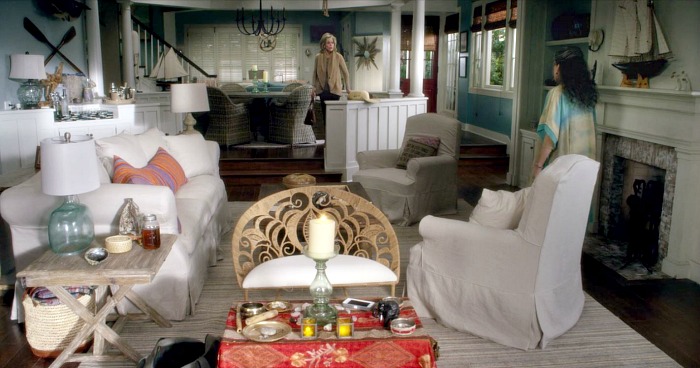 Grace and Frankie were even given a red entry door like the real house has: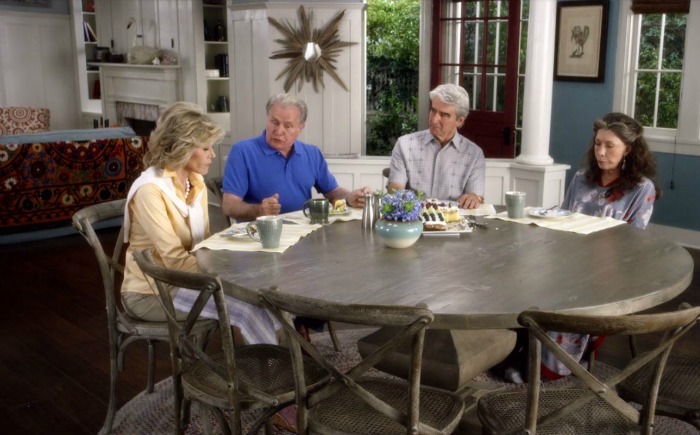 Jane Fonda and Lily Tomlin play Grace and Frankie, an "odd couple" of friends who move into the beach house together after their husbands Robert and Sol (Sam Waterston and Martin Sheen) announce that they're gay and in love with each other.
The beach house strikes me as a pretty good consolation prize in a situation like this. It would be hard to feel too depressed with these kinds of views outside your window… 🙂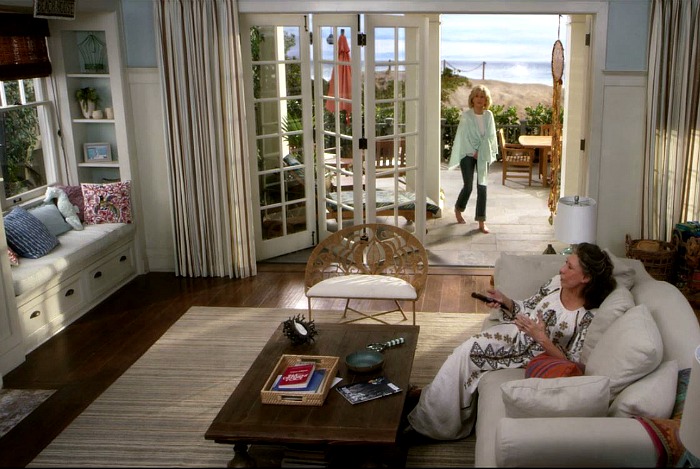 The Kitchen in the Real House:
You'll notice a similar arched hallway to this one on the show:
The Kitchen on TV: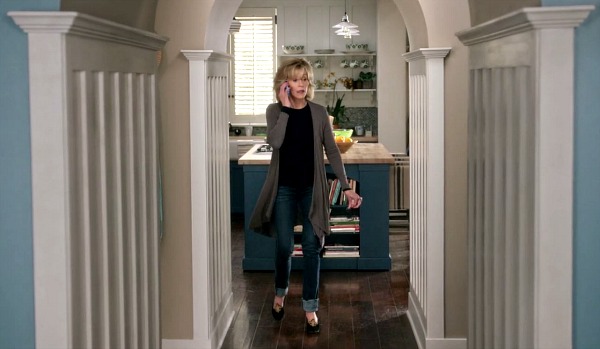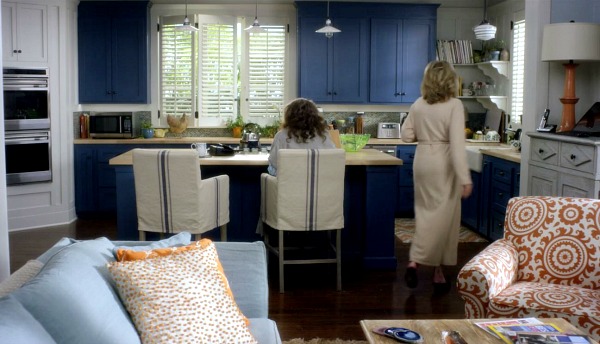 The blue cabinets in the kitchen are right on trend, and perfect for a beach house.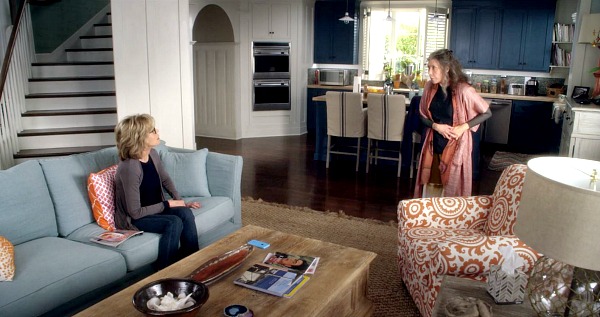 Bedrooms & Baths in the Real House:
It has 4 bedrooms, 4 baths, and 3,896 square feet.
They didn't show much of the upstairs in the first season. Here's hoping we see more in the second!
In the next photo from the Giannetti Home website, there's a glimpse of the pool house and garage behind it:
On the show Frankie has her paint studio in the pool house: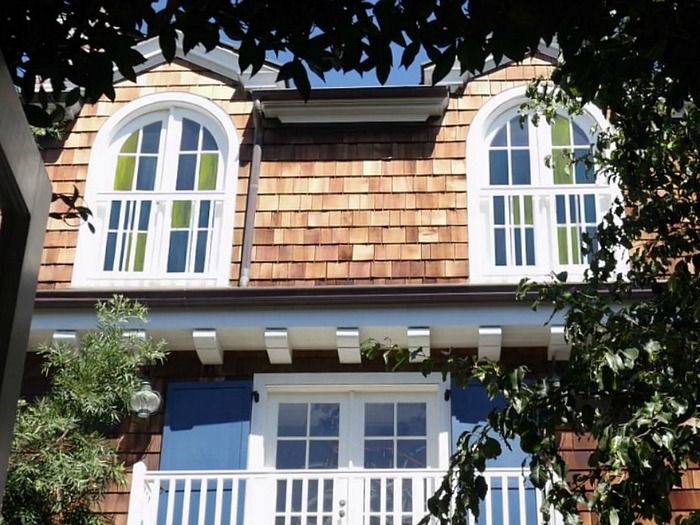 The door at the top of the steps leads to the street:
Inside Frankie's Art Studio: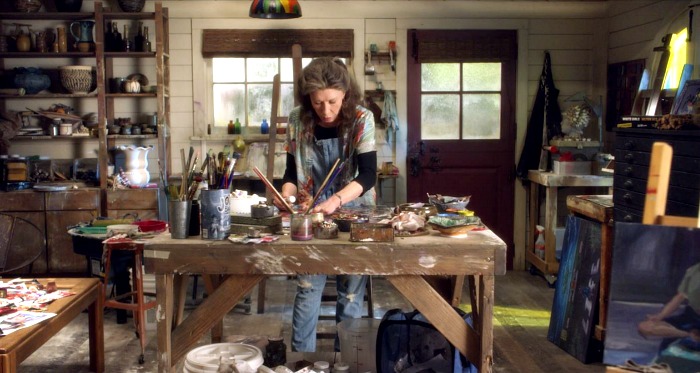 The garage side looks like this on Street View:
We often see scenes that take place here, in front of the garage.
You can see they changed the address before filming the scene below: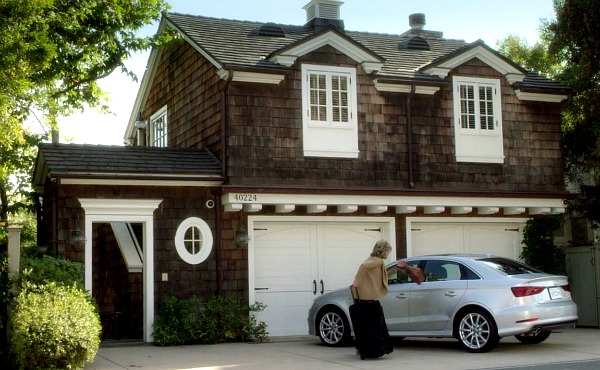 Real house photos via Giannetti Home (construction by John Finton; interiors by Trip Hanesh).
The back of the house on the show: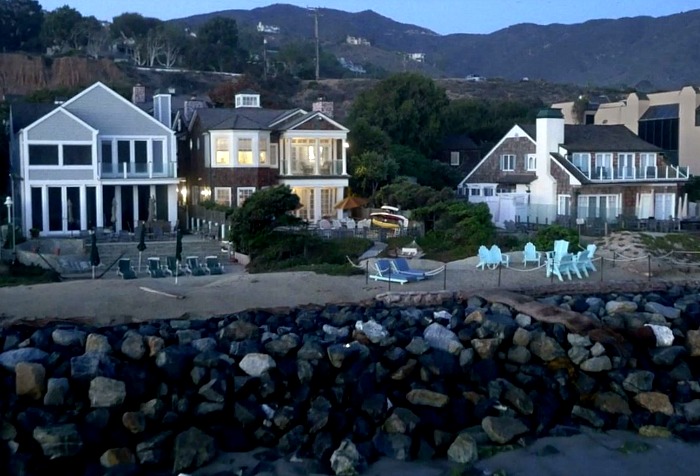 Are you enjoying this show and the sets as much as I am? I like Robert and Sol's house, too, which is pretty fabulous.
You can see more set photos in my original "Grace and Frankie" post and more pics of the real beach house where the exteriors were filmed here. Visit my Houses Onscreen page to see which of your other favorite TV and movie sets have been featured. 🙂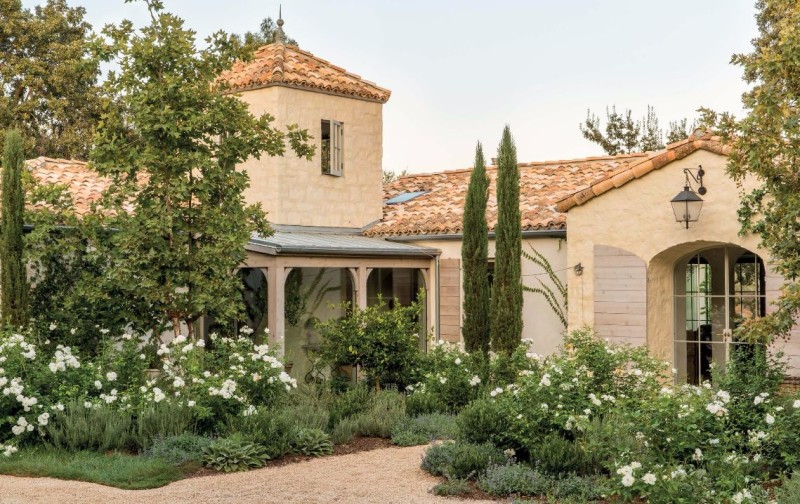 (Visited 360 times, 3 visits today)