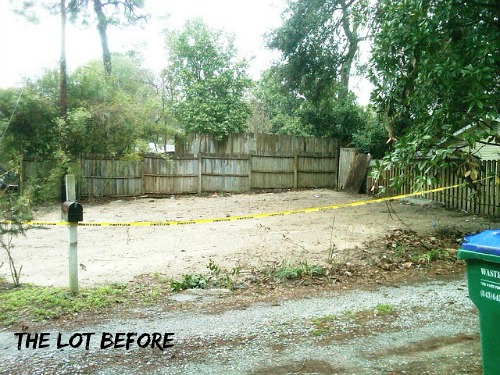 Katy is a single mom with three kids whose big dream was to build a tiny purple beach house on Tybee Island in Georgia.
She says, "I purchased a disgusting wreck of a house by the water in 2011 and tore it down to build a tiny, 850-square-foot house on the lot, salvaging as much from the original as I could."
Take a look at how it turned out!

Katy's Tiny Purple Beach House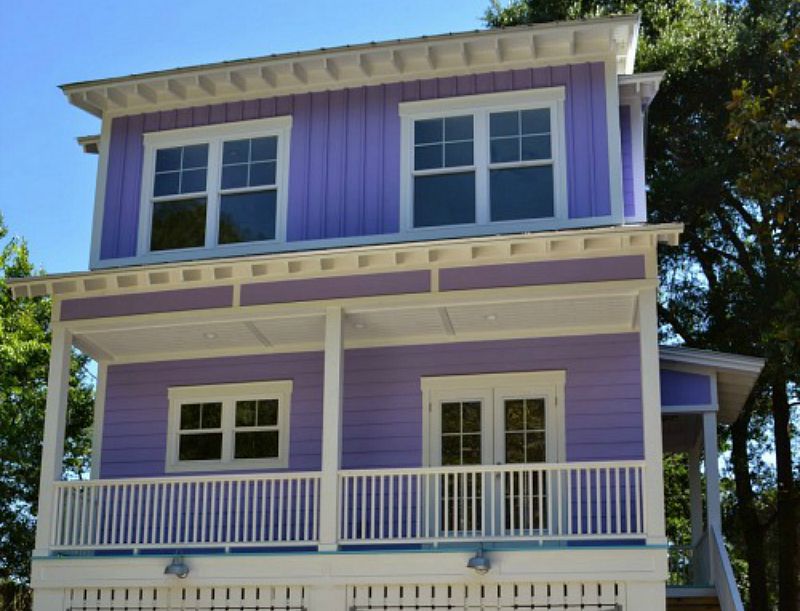 It may be small, with only 2 bedrooms and 1.5 baths, but you wouldn't know to look at it.
The purple (Pantone Sweet Lavender) helps it make a big impression from the street. Since the photo above was taken, she painted the exterior doors purple, too (Pantone Dewberry):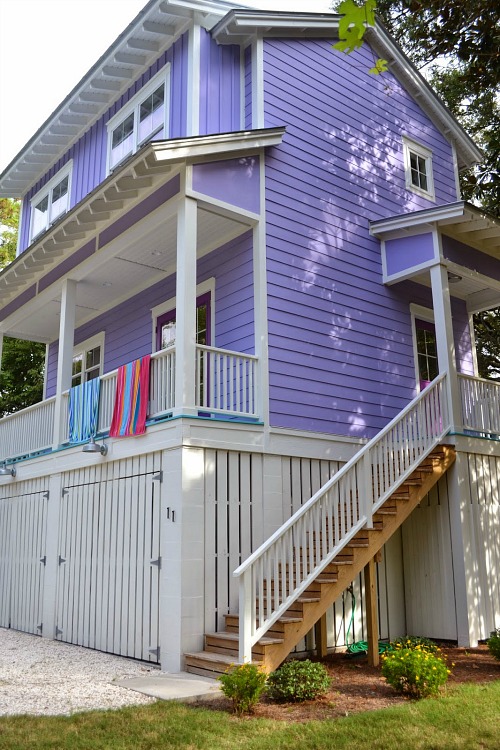 It was finished earlier this year. "The whole process took me about 2.5 years because I had to save up money, and I'm a single mom of 3. This was — no joke — the hardest thing I've ever tried to do."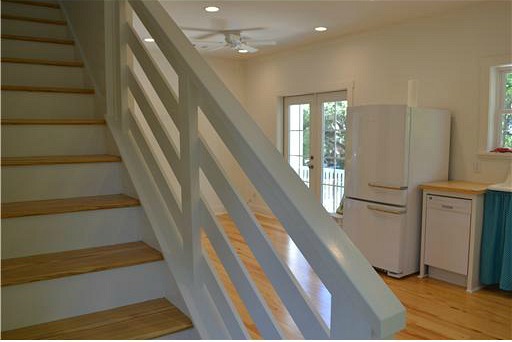 "But I knew — KNEW — that I couldn't live my life without ever reaching for adventure. I hope any other single mama out there who is struggling to survive will read this story and have hope."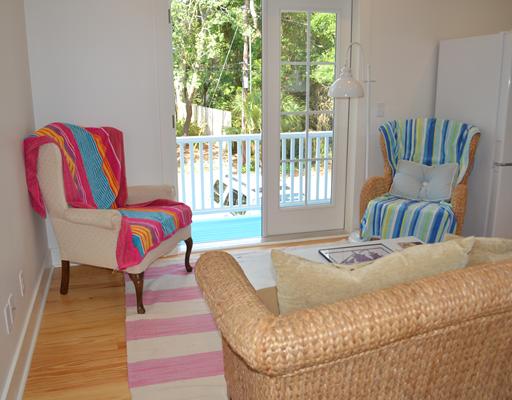 Before she could even get it fully furnished, however, circumstances forced her to put it on the market.
She "made a mad dash to get the house furnished and staged" for the listing photos.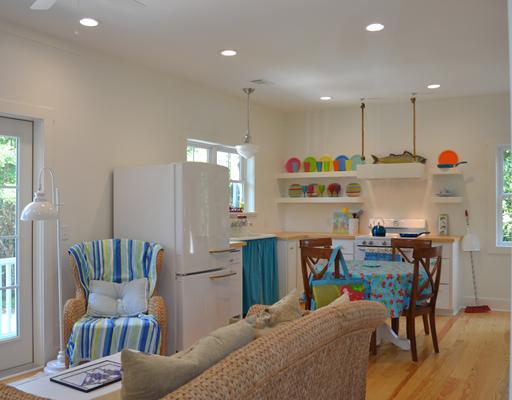 She says, "I literally threw together whatever I could get my hands on."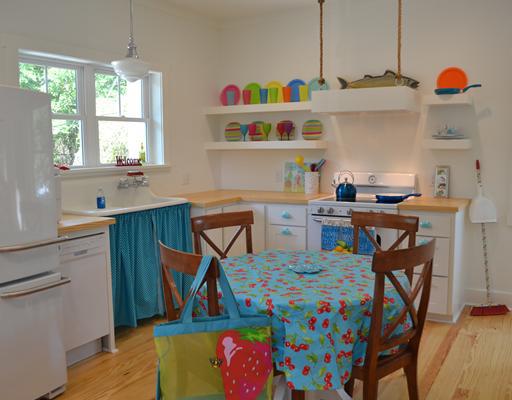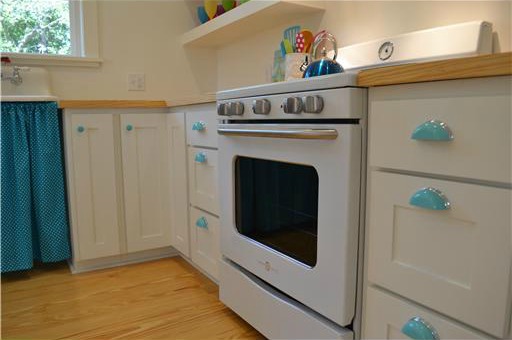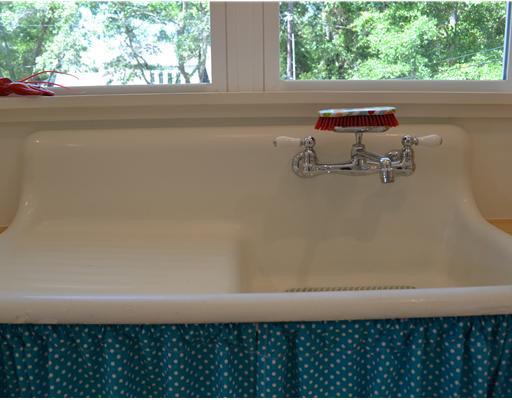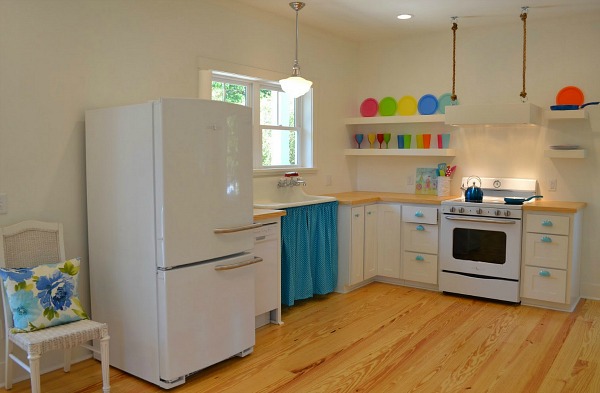 The sliding doors at the top of the stairs lead to the laundry room: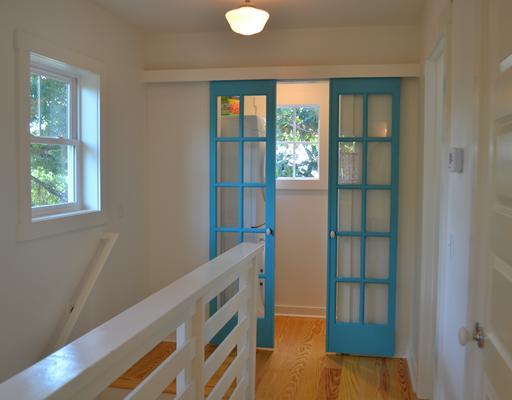 "There are a couple of other cottages on the island that are very small, but this one is definitely unique since it's built to code. The architect who designed it is Mark Cadman in Savannah, and he is a total genius."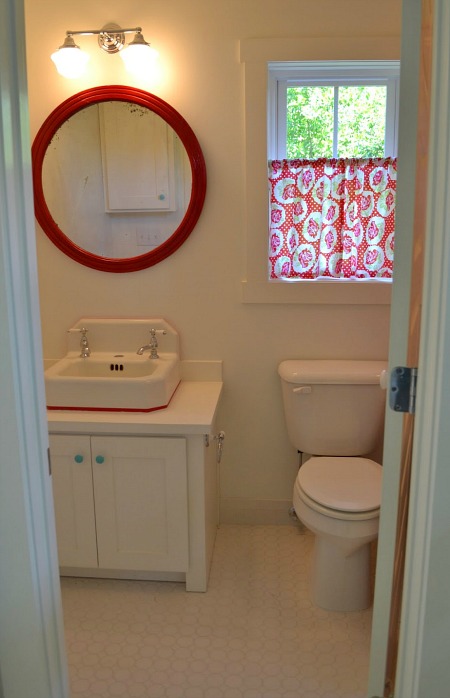 Katy says, "It's been a long, hard, stressful three years. I lost my job suddenly, right before the house was done. But in the end everything has worked out, and this place is everything I imagined it would be."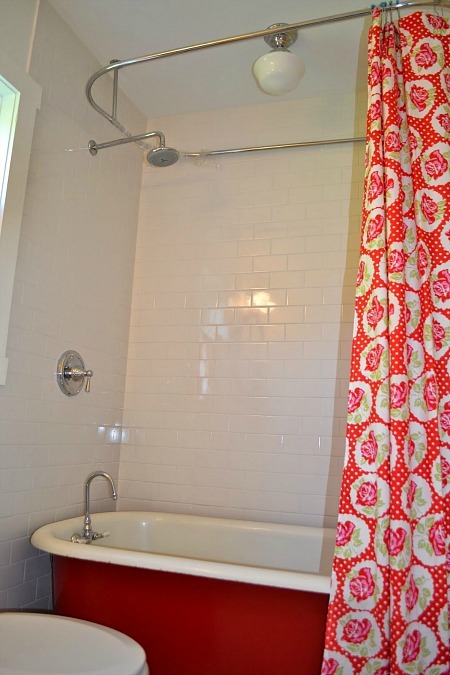 The house has 884 square feet.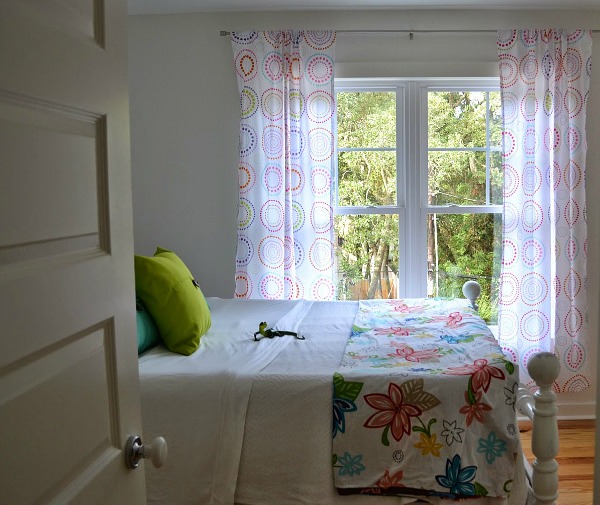 She says the whole family loves how the house turned out.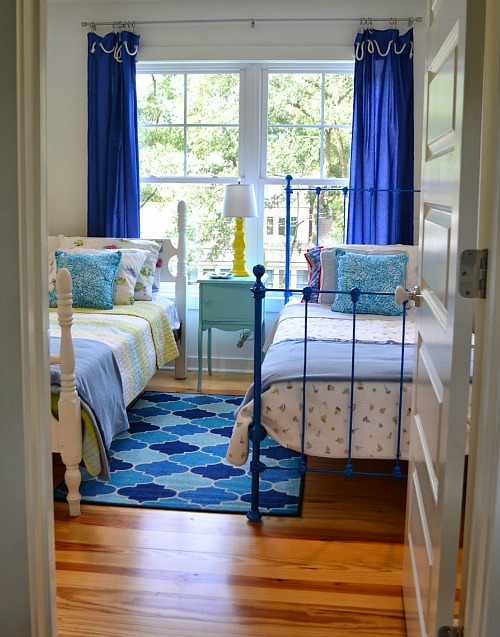 The iron bed is an 1880s antique painted with "Viper blue" car paint.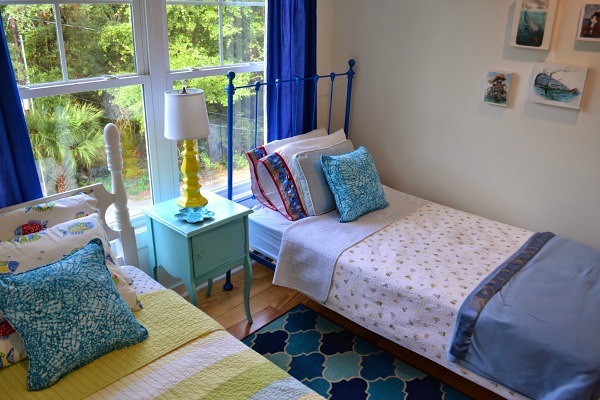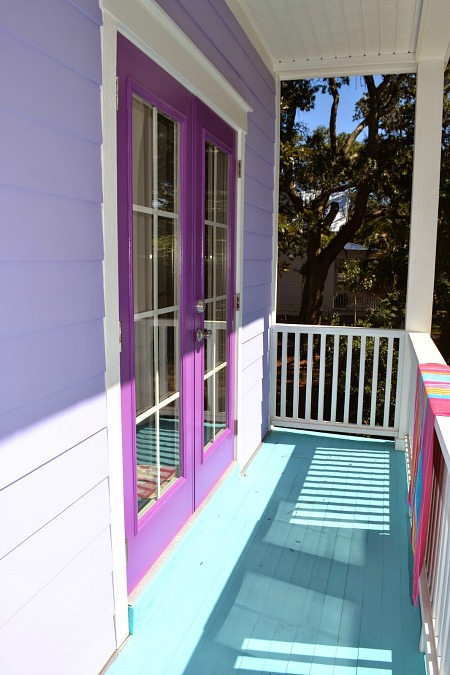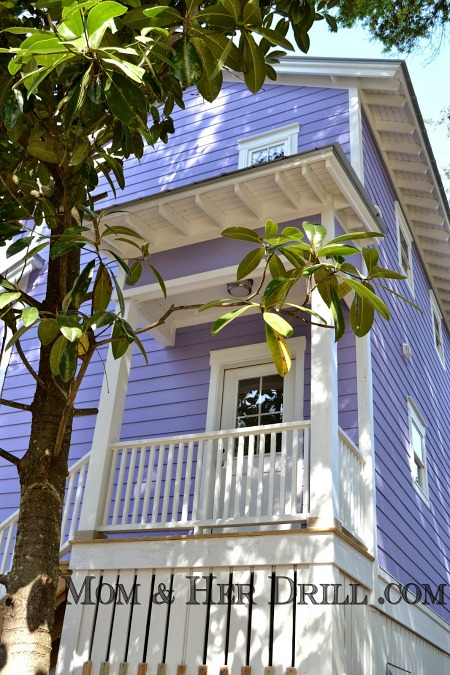 I found Katy's story and her determination to follow her big dream inspiring, even though things didn't turn out the way she hoped.
For more information about 11 Naylor on Tybee Island, check the listing.

Visit her blog Mom and Her Drill, where she promises to share her "next big project" with us!