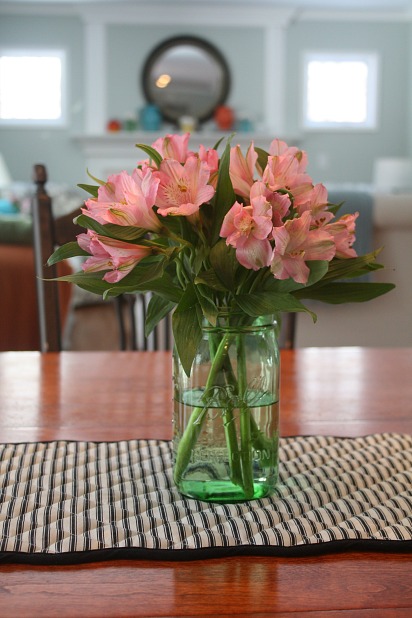 In honor of Valentine's Day, and heck, just for fun, here are some of the things I'm loving right now…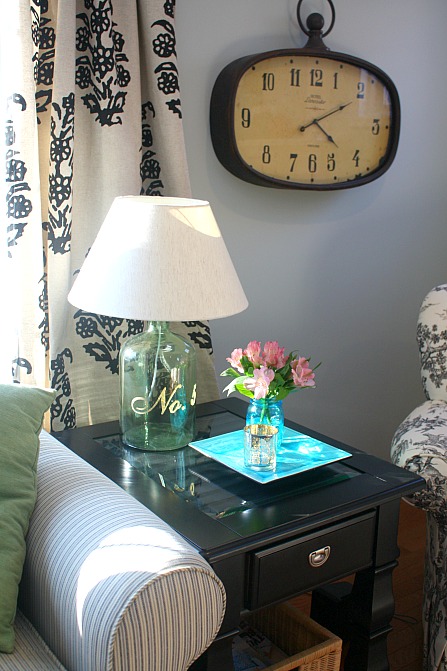 1. I bought pink flowers at the grocery store this week and put little bunches of them all over the house in blue and green Ball jars. Amazing how much they've been cheering me up through these cold winter days. And I've needed some cheering up this week because the snow prevented my son and his girlfriend from driving home from college to visit us. (I miss those kids!)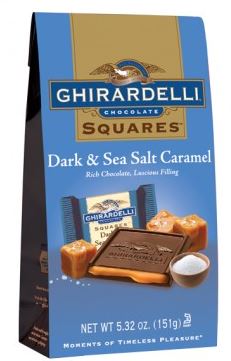 2. I've gotten totally hooked on Ghirardelli's Dark Chocolate with Sea Salt Caramel. I've been going through way too many of these little blue bags lately…

3. My daughter Lily and I have been watching the Winter Games in Sochi together and especially enjoy the ice skating. We think Meryl Davis and Charlie White look like a real-life Disney couple. (One of the top searches for them online: "Are Meryl and Charlie dating?" The answer: nope.)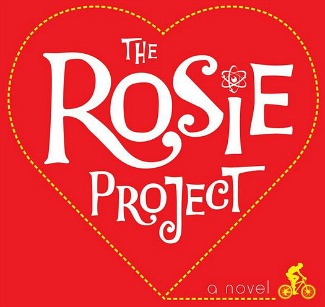 4. Once I started reading The Rosie Project by Australian writer Graeme Simsion, I couldn't put it down. It's about an extremely intelligent but socially challenged professor of genetics who decides it's time to find himself a wife. The results of his "Wife Project" aren't what he expects, though. It made me laugh out loud — and reach for the Kleenex a few times.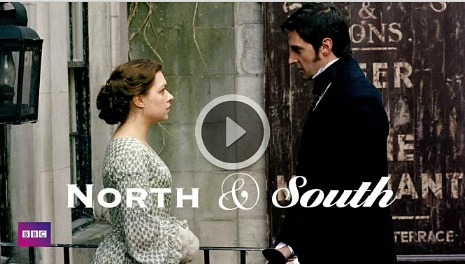 5. I love a good BBC miniseries and North & South is streaming on Netflix right now. It's based on a classic novel by Elizabeth Gaskell about a sheltered young woman who has to leave her small English hamlet to live in a big industrial mill town. She spars with the mill owner and sparks fly. (Two words: Richard Armitage. Two more words: Oh, my.)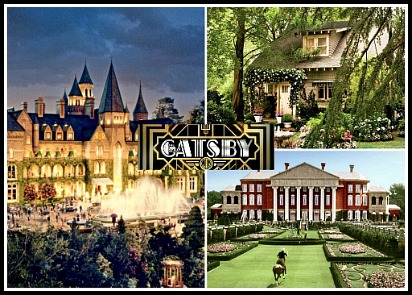 6. I picked up the soundtrack from Baz Luhrmann's Great Gatsby and have had the songs playing on repeat on my phone this week. (I wrote about the sets and houses in the movie here.)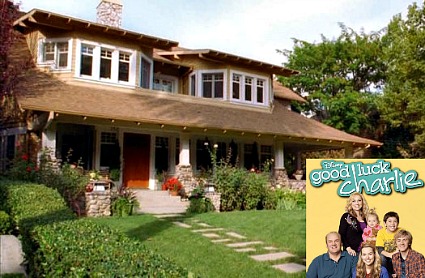 7. I think my daughter and I have watched just about every episode of the Disney Channel's sitcom Good Luck Charlie together over the years. She asked me to write about the house they live in a couple years ago, and it remains one of the most popular ones on my blog (so we're not the only ones who love it!). I'm sad that we'll be saying goodbye to the Duncan family this weekend.

8. I keep finding new uses for this wood tray I found on clearance at Target. This week I put three little white planters from IKEA in it and made a simple dining room centerpiece. I have another one in my family room with old books and candles in it. I love how easy it is to decorate with trays.

Sometimes it's hard not to start feeling a little blue this time of year as winter drags on (and on), but it helps when I remember everything I'm lucky enough to have in my life, especially on Valentine's Day. That includes my family, my friends, this blog, and all of you. (And Ghirardelli.)
What's getting you through this long, cold winter? What are you loving right now?
(Visited 1 times, 1 visits today)