If you saw this "shabby shack" on the market, would you have the vision to turn it into a bright and happy beach house for your family? Real estate agent Lisa Marie Brooks did: "This house actually had a lot of pros–a pitched roof and a sunroom with lots of windows, plus great big oak trees all around." She and her husband Scott put a lot of work into fixing it up, and here's how it looks now…

A Family Beach House
They bought the house in Santa Rosa Beach, Florida, in a short sale for $270,000—a steal considering the original asking price was close to a million. They spent a year and $120,000 on its remodel.
The Living Room Before:
They replaced the plywood floors with hardwood and the wood-burning stove with a fireplace:
The doors in the dining area lead to the wraparound deck where the family likes to eat breakfast:
The kitchen was kind of a wreck before:
They reworked and reconfigured it, adding maple cabinets and marble countertops:
The sunroom has a great view of the water:
Together the Brookses have built or renovated 25 houses, mostly for resale. They love this one, though, and plan to stay put: "No chance we're selling this one anytime soon."
The house was featured in HGTV Magazine, so check it out for more photos and information (article by Laura Fenton; photos by Alexandra Rowley).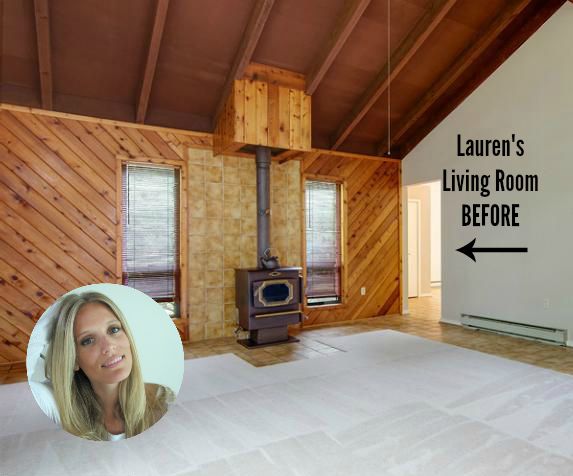 (Visited 304 times, 1 visits today)