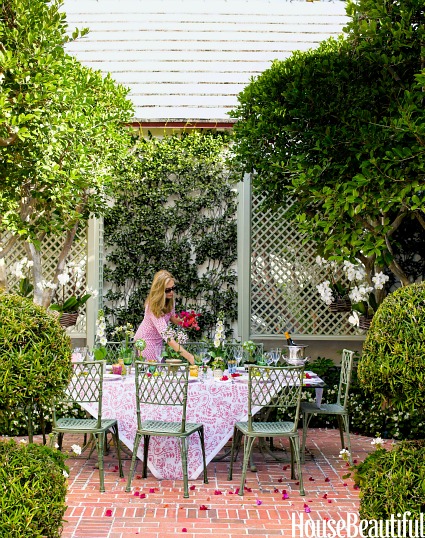 The new issue of House Beautiful magazine features this "Palm Beach maisonette" from the 1920s with only 640 square feet.
Barbara King writes that at 612 square feet, the garden isn't much smaller than the house itself, so "This is as much a garden with a house as it is a house with a garden."
Designer Mimi McMakin of Kemble Interiors says it was important to make the most of the courtyard outside the house because of the limited space inside, so it became a dining garden.
Here she sets a pink and green table for a "ladies luncheon" in Palm Beach.
The garden theme extends inside with shades of green and white:
"The owner wanted a feeling of being inside and outside at the same time."
Although the rooms are fairly small, the high ceilings with vintage wallpaper give them a bit of grandeur.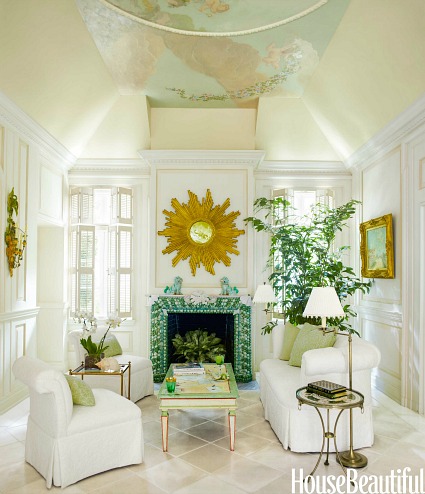 McMakin says, "I think we all gravitate to cozy places. One of the keys in a small house is to keep everything similar so that there's never a jarring change, just a gradation of hues. These are soothing, easy, tropical colors that everybody loves."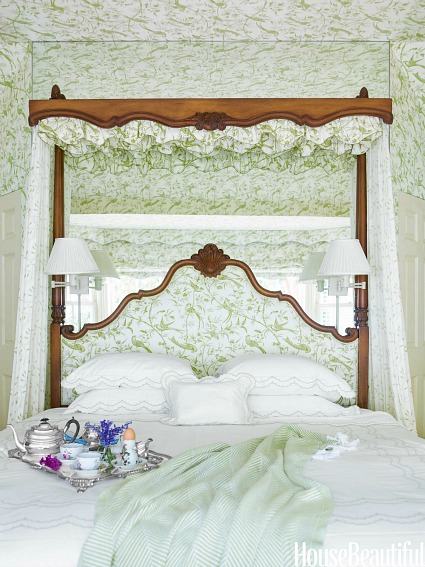 Pick up the new issue of House Beautiful to read the story.

Story by Barbara King and photos by Eric Piasecki.