The old exterior of this house in Mill Valley, California, doesn't really look too bad until you realize it's the front of the house and not the back. It was kind of a hodgepodge of styles, windows, and doors with no clear entry. So the homeowners hired residential designer Leigha Heydt to give it some curb appeal with a front porch and shingled-cottage style.

Shingle-Style Home After Remodel
Heydt told Houzz, "When they found this home, it was an outdated, modern lodge-style home with two bedrooms and two baths that had not been updated since the 1980s." She describes the new exterior as having both "Craftsman shingle style and Spanish Colonial influences."
The house grew by an additional 705 square feet: "This entry foyer, the entire family room, part of the living room and the breakfast nook are all part of the new addition on the first floor."
The upstairs rooms had vaulted ceilings with triangular windows in the upper parts of the gables, Heydt explains, so they replaced them with circular windows to go with the new exterior.
The master bedroom has a private balcony that looks out over the front yard:
The house that started with 2 bedrooms now has 5.
"The rooms are very compact, but the house feels more spacious than it actually is due to the tall, vaulted ceilings, the windows and the glass doors," Heydt says.
I love the yellow accents in the kitchen.
Heydt designed the layout of the appliances, the nook and the windows, but the homeowner's mother-in-law, who's a kitchen designer on the East Coast, along with Benjamin Dhong Interiors and design consultant Matthew MacCaul Turner "took it from there."
For more photos and information about the project by Heydt Designs, read the article by Becky Harris on Houzz. Photos by David Duncan Livingston.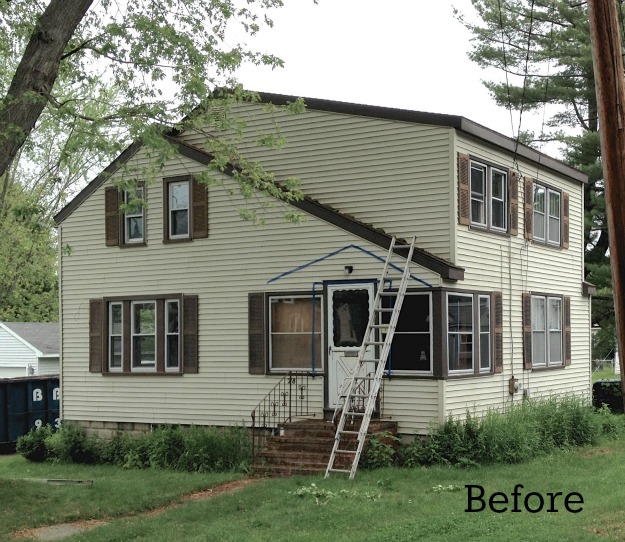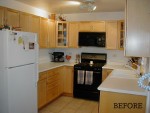 When Maribeth submitted her kitchen for my contest, she called it "Our Million-Dollar Dream Kitchen on an IKEA Budget." Her family of 5 lives in…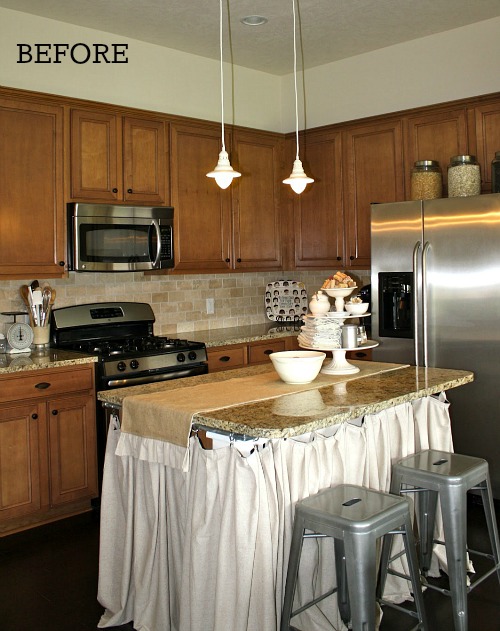 When Tricia sent me this photo of her kitchen for my contest, it took me a minute to realize it was the before shot and…