Remember how colorful Rachael Ray's kitchen set used to look? For the past 6 seasons of the popular daytime talk show, viewers were used to seeing the familiar checkerboard floor, the orange vintage stove, and the retro fridge painted a pale "Beach Blue."
Oh, how I loved that Big Chill fridge. The vintage stove had been reworked and painted orange, Rachael's signature color.
So I was surprised when I tuned in to the Season 7 premiere and saw the new set:
Stainless-steel appliances and gray cabinets. Huh. Wasn't expecting that. A look at her website shows that GE Appliances apparently sponsored part of the set, so I guess it was a business decision.
They did keep the elevator in the center of the set, though:
The show moved from its former location in New York to Chelsea Studios on 26th Street, where Martha Stewart's talk show used to be be taped. According to THR:
The move, along with a transition into high-def, prompted producers to make upgrades for its 7th season. Exec producer Janet Annino says the improvements include a "bigger and better kitchen," along with a new prep kitchen in the back of the set, with more rooms for the cooks.
"There are pieces based on things she has in her home — a lot of reclaimed wood and rustic wood. It's just a warm, homey, beautiful place." And, thanks to HD, everything is "just prettier."
It is nice. But I'll miss the retro blue fridge. Will you?
You can see a slideshow of the old kitchen set on Every Day with Rachael Ray. The Hollywood Reporter has an article about all of the new sets that have been premiering on talk shows this fall, from Rachael's to Anderson Cooper's. Visit Rachael Ray's website for more information about the new season.

Did you watch the season finale of HGTV's Design Star last night? I thought this was a good season--there was less bickering and drama and…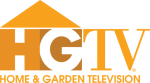 Wondering if your favorite shows will be returning with new episodes this fall on HGTV? Here's the press release they sent me with all…