Decorator Rita Konig, who writes for the Wall Street Journal, has an interesting column this week called "Fifty Shades of Not Gray." In it she bemoans the ubiquity of gray rooms now that they're a full-on trend. She writes:
"I was wandering around an interiors website when I came across a house decorated rather self-consciously in what I realized has become the current acceptable 'good taste:' floor-to-ceiling pale gray paint. AAARGH! Exposed floorboards and all, even the flea-market props."
Rita says that spring is the time to brighten things up. Fresh paint is always an option ("A room can be repainted in a day!"). But if you want to hold onto your gray, it can be a great foil for other colors:
"If you are not ready to dive headlong into Technicolor, keep your pale gray canvas and add some cheer to it."
It's hard to think of many colors that wouldn't look good with gray, and it's less serious and "wintery" with doses of turquoise, lime, orange, purple, pink, or yellow. Love this example of a gray room that looks ready for warmer seasons, from Dwellers Without Decorators: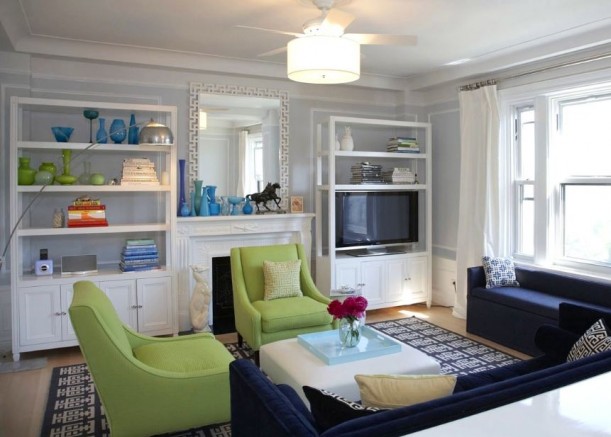 How do you feel about gray rooms? Tired of seeing them everywhere or still loving them? If you have any in your house, are you "cheering them up" for spring?
Check out Konig's column for her advice on adding color to gray rooms. Living room at top of post via Apartment Therapy. Second gray living room via Dwellers Without Decorators.
Hooked on Color?
There's an interesting article on Stylelist Home that lists 7 things that are slowly disappearing from our homes--starting with coffee tables. That caught my attention…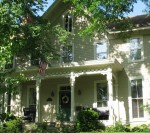 Better Homes and Gardens recently took a survey that I found interesting. They asked their readers all kinds of questions to find out what they…