It's officially fall, y'all! Does it still look like summer at your house? Here's how I made the transition from summer to fall in 3 easy steps. Hey, if I can do it, so can you. (Plus, I have a little announcement at the end of the post, so keep reading!)
Step 1:
Take down anything that looks like Summer that you can do without. I pack away my blue pillows, milk glass, etc.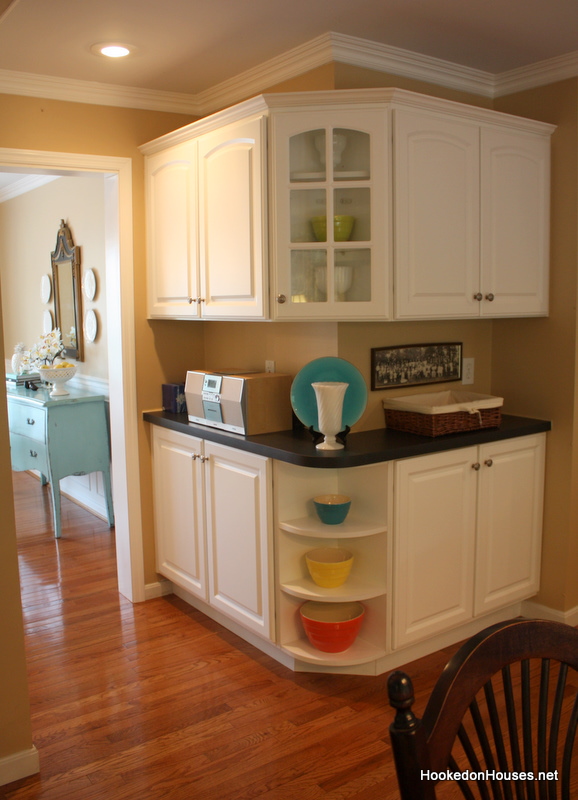 Step 2:
Find a few things in fall colors and textures to replace the summery things with. Here's how my butler's pantry corner looks now (you'll have to imagine a big bunch of sunflowers in that pitcher, which I didn't get in time for this photo):
You don't need much. I bring out:
darker bowls and pitchers for my kitchen
small pumpkins and gourds to put in bowls and on the mantel
a wool throw for the family room sofa
pinecones in a wire basket on the coffee table
black and white photos in black and white frames
Keep it simple. Even a little girl in an orange shirt will work in a pinch. 😉
Step 3:
Mix it up. Try at least one new thing each year. I love my new mercury-glass pumpkins. Retire anything that has gotten too musty or dusty, like wreaths that have seen better days or straggly old garland.
Step 4 (for Extra Credit & a Gold Star):
*If you have a blog, take photos of your home and link up to my Fall Decorating Party on Wednesday (September 29).*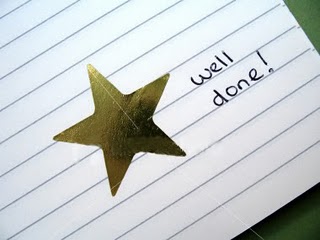 I've been getting requests from readers asking me to host one again this year, so when I heard that The Nester is having a Fall Mantel party this week, I thought I'd have mine the same day. That way you'll have two parties to link up to. (Can we handle that much partying? I guess we'll find out!)
UPDATE: The Fall Open House has begun!
Top photo via Pottery Barn.

If You Missed It: Please Take That Fall Wreath Down.
(Visited 1 times, 1 visits today)