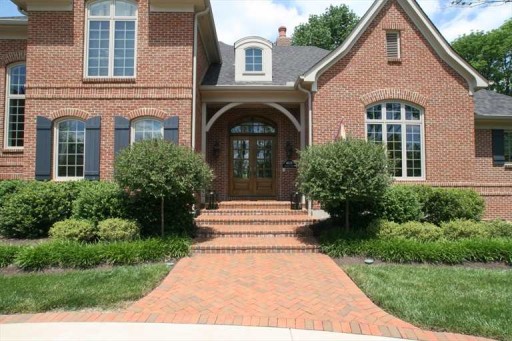 I was clicking my way through the real estate listings today and came across this brick house on the market for $3.29 million. Looks nice, I thought, scrolling through the photos. There was this long living room with mirror-image fireplaces and chandeliers on each side: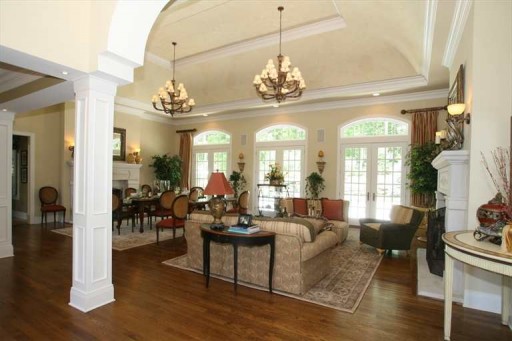 A big kitchen: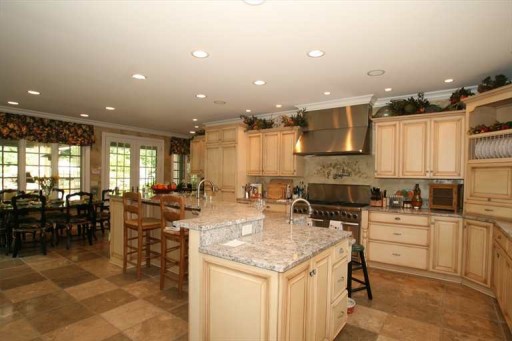 And a front room off the entry big enough for a piano and a small seating area: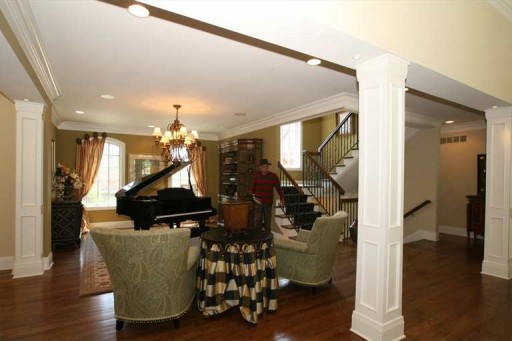 Back up. Is that a person lurking in the room? What's he doing there?
It looks like Freddy Krueger from Nightmare on Elm Street! Yikes.
Did I dream that? Nope. You can see him again in this shot of the entry hall (it would totally freak me out if I walked in here and he was waiting for me around the corner):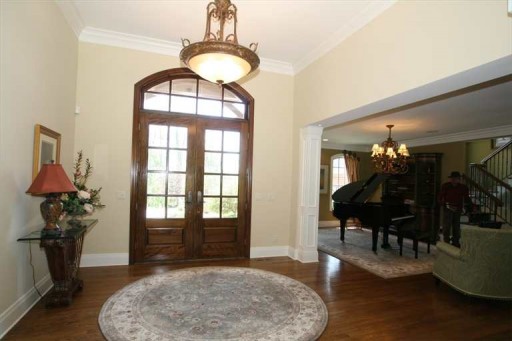 I have no idea what Freddy's doing in this house, let alone in the real estate listing. This place may be perfectly nice during the day, but I don't think I'd want to sleep–or dream–there, would you?
Visit my Bad MLS Photos page to see more crazy stuff!

Things had been a little awkward in the living room since the chairs stopped speaking to the rest of the furniture. How would you caption…
Betty's bathroom was mocked by the rest of the house for its delusions of grandeur. When I ran across this photo in the real estate…