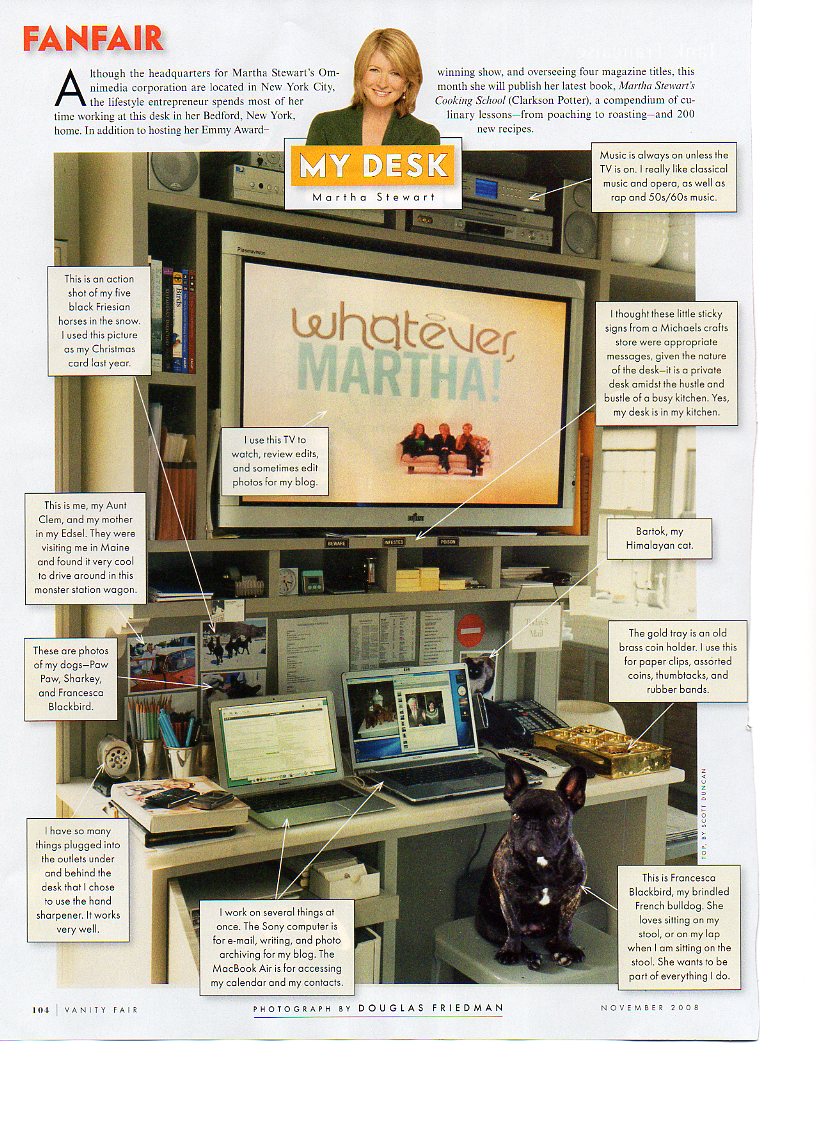 I love getting a glimpse at how other people work, so I was excited to find this article in Vanity Fair about Martha Stewart's home office. Even though she has corporate offices in NYC, she spends most of her time working at this small desk in the busy kitchen of her Bedford, New York, home.
Some of the most interesting notes that she makes (in case you can't read the small print) is that she always has music on (faves: classical and 50s/60s tunes), she uses an old-fashioned crank pencil sharpener (something I actually have in common with Martha!), and she keeps two computers up and running on her desk at all times.
I also got a kick out of the labels she put on her cubbies that say "BEWARE," "INFESTED," and "POISON."
P.S. Check Out Martha's Pink Living Room.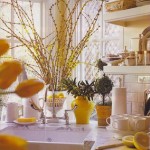 1. Bring a little yellow into your house! 2. Wash the winter off your windows and let the sun shine in. 3. Organize your laundry…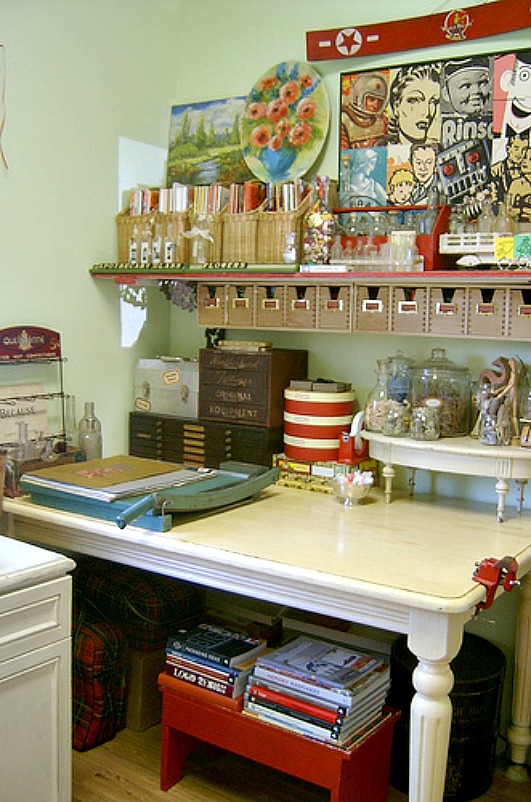 I love getting a look at other peoples' work spaces, don't you? When I ran across graphic designer Cathe Holden's studio in Petaluma, California, where…