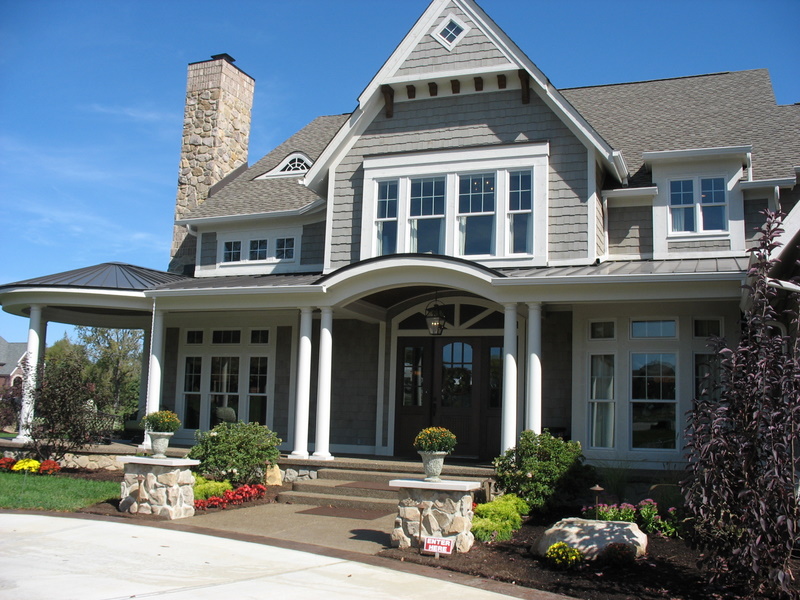 And the Winners Are…
Thanks to everyone–all 545 of you–who entered my giveaway last week. The Bloggy Giveaway Carnivals are always a lot of fun and I enjoyed meeting so many of you who were visiting Hooked on Houses for the first time! The Winners of the "Sabrina" DVD/Amazon Gift Card Giveaway are Robyn of Robyn's Online World and Bella of Bella Casa. Congratulations!

!
My New Blogroll
I have so many amazing blog friends out there now–so many who link to me, and so many I try to read every week–that it was getting increasingly difficult for me to fit them all here on my front page. So I resolved that problem this weekend by creating a new Blogroll page where I can list as many of my favorite blogs as I want! I added lots of new links, so be sure to check it out (click the "Blogroll" tab at the top of the page).
~
Got a Question?
I also added a new FAQ page. I get lots of e-mails from readers, and many of them ask the same, or similar questions. I thought it would be helpful to start compiling some of them for you there. If you have a question that wasn't answered, leave a comment on that page and I'll post it as soon as possible.
~
Your Ad Here
Did you know you can have a small 150 x 48-sized button in my sidebar for only $20/month? I created that level of sponsorship specifically with bloggers and Etsy sellers in mind who'd like to get a little more traffic to their sites. If you pay for 3 months in advance, you get the 4th month free. Not a bad deal when you consider how many readers will see your ad–nearly 200,000 visited Hooked on Houses in January alone. Check out my Advertising page (tab at top of page) for more information, and contact me if you're interested!
~
Grab Your Walking Shoes–It's Home-a-Rama Week!
Come back tomorrow to take a tour of this beautiful house (shown above) from the Indianapolis Home-a-Rama. Each day this week, you'll get to see another million-dollar house that I photographed at the home show, and we'll vote for our favorites. You won't want to miss it!
(Visited 4 times, 1 visits today)