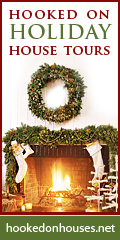 Welcome to the "Hooked on Holiday House Tours" blog party! I'm so glad you came. First of all, help yourself to one of these Chocolate Candy-Cane Cupcakes. We baked them today and they're pretty yummy! I figure you could use a little sugar before starting the tour (recipe on the Baker's website if you want to make them for yourself!).
Last week I took you on tours of homes featured in Christmas movies like "Home Alone" and "The Holiday" (click here if you missed them). Today I thought I'd give you a peek inside mine.
This is the first year in a very long time that I haven't hosted Christmas for my extended family at our house, and I hardly know what to do with myself. I don't have nearly as much cooking and baking to do as usual. And I scaled way back on the decorating in general since we'll be traveling over the holidays. But I still had to put out some of my favorite things. Otherwise it just wouldn't feel like Christmas!
I love my mercury-glass trees. I put them in my dining room, which is otherwise pretty bare as we finish the room's remodel: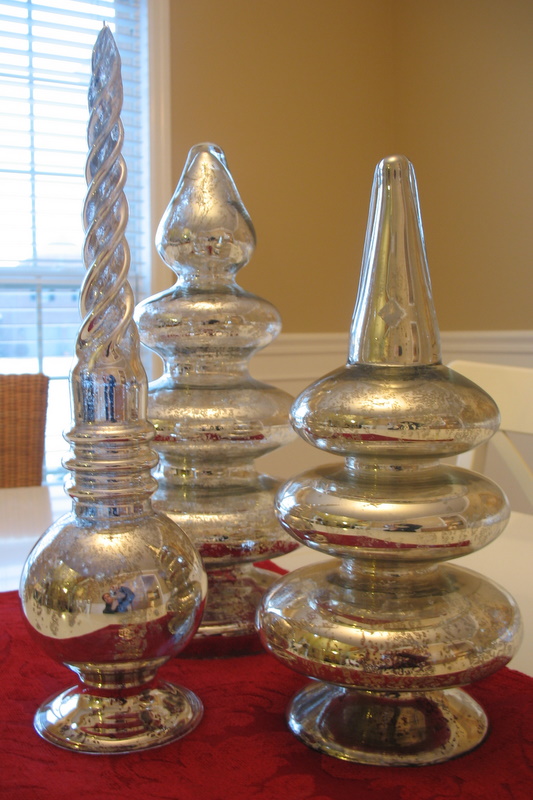 I just bought this cute Santa cookie jar to give as a gift–but he's been sitting in my kitchen all week, and now I'm not sure I'll be able to let him go. I might have to go back to Target and buy another one!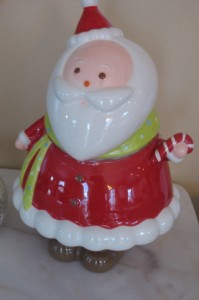 I love a simple centerpiece when I don't have much time to decorate, and these silver ornaments fit the bill (oops! I still had Christmas storage boxes sitting out in the background–just ignore those):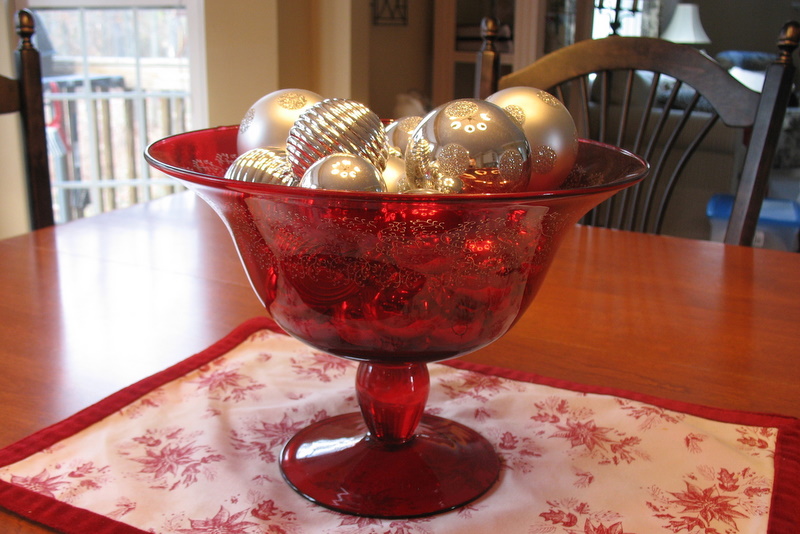 I hung a couple of wreaths on the french doors leading to the backyard. I used red ribbon to string them up and tacked them to the top of the door frames with white thumbtacks. Easy! Here I am looking through our family Christmas album with one of my favorite people–my aunt Toni.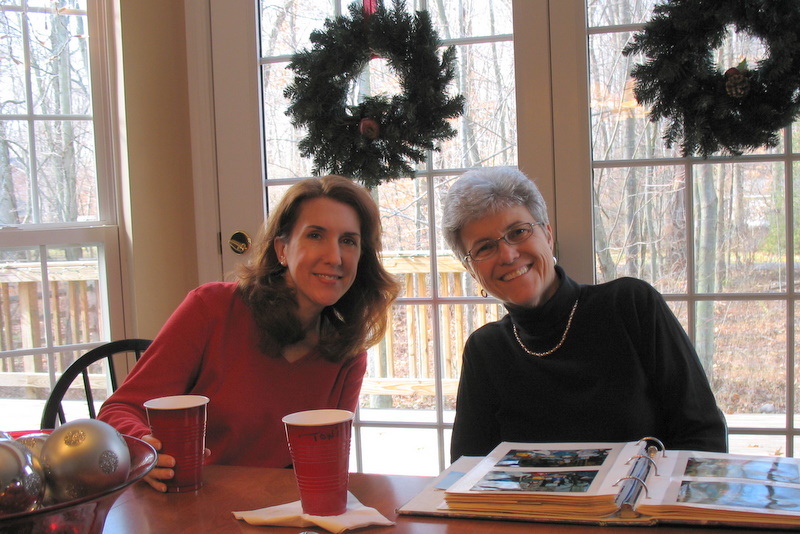 Lily made some garland by cutting shapes out of old Christmas cards and red and green construction paper and stringing it up on the mantel. She tells me that there will be "garland ALL OVER the house" by Christmas, and this is only the beginning. (If you've been reading my blog for awhile, then you know how much my 6-year old loves to decorate.)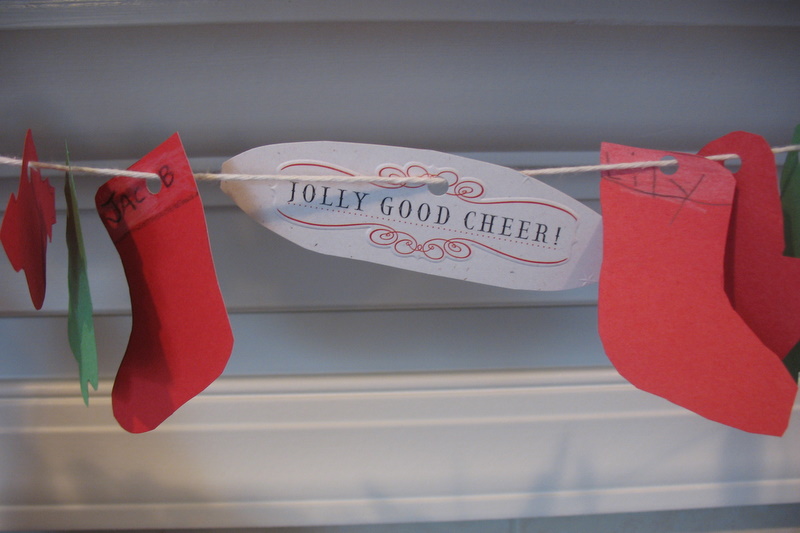 We do red, white, and silver for Christmas in our house. This year I let the kids decorate the tree, and they did a great job, didn't they? I forgot to give them the garland, but I decided it looked good enough without it. I'm keeping things simple this year!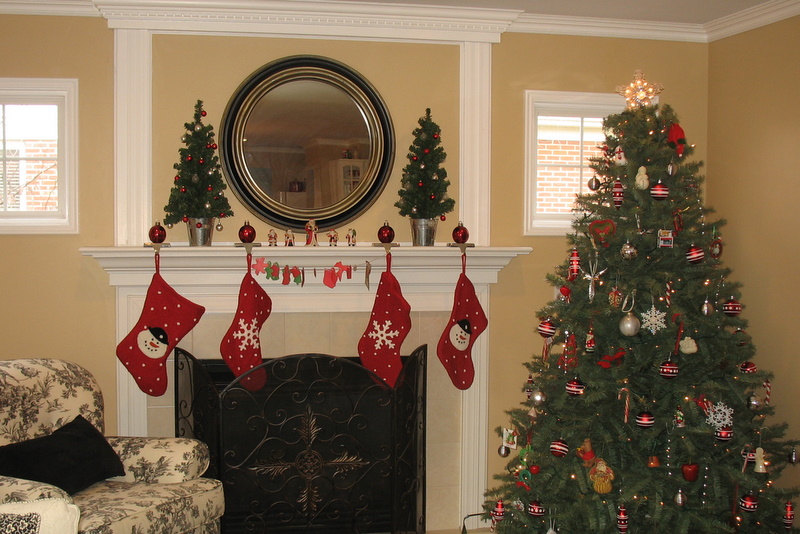 On Saturday, I stole borrowed an idea from my creative friend Amy (the one who made this pretty party button for us!). On her blog Living Locurto, she mentioned that she likes to have "Family Christmas parties" with her kids. I decided to try it.
I asked the kids what they wanted to do Saturday at our little party, and here's what they said: play games, put puzzles together, bake cupcakes and cookies, make more garland, watch "The Santa Clause," and play Christmas carols. We didn't fit everything into our day, but it was a lot of fun trying!
To prepare for our party, the kids formed a "family band," and all week they worked with their dad on some Christmas carols. My husband Dave played piano. Jake was on keyboards. Lily banged on the drums. On Saturday night they performed for their grandparents, and they were a bit hit!
I told them we should get a bus and travel the country. I have no musical talent to contribute, so I'll drive.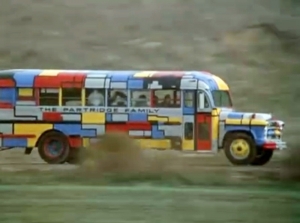 I finally got our Christmas-card photo taken for the year. There was lots of goofing around: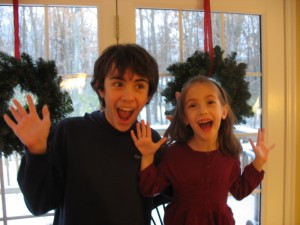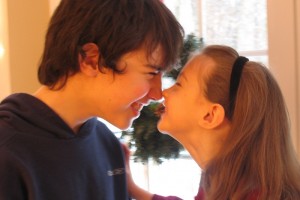 But I finally got the shot: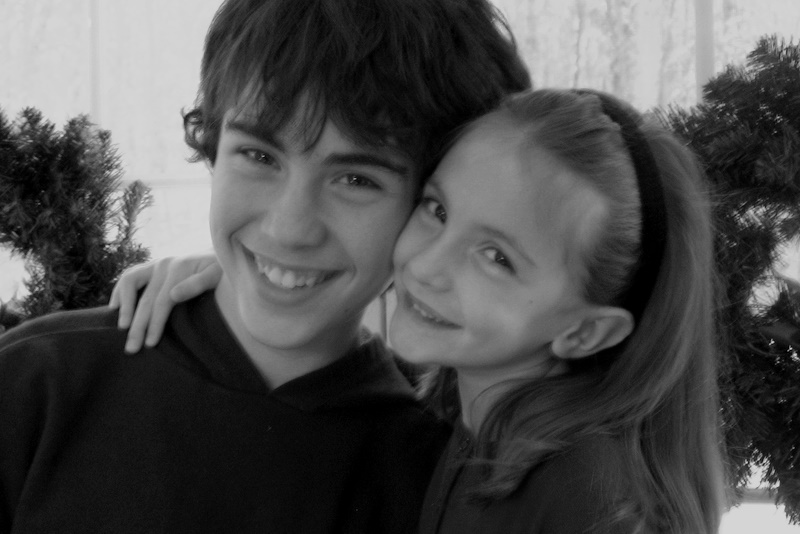 Okay, now that you've seen what a simple family Christmas looks like at my house and have eaten more than your share of cupcakes (a little greedy, weren't you?), I'm excited to visit your blogs and see what you have to show us today.
Lime in the Coconut: Florida Christmas
Living Locurto: Gingerbread Houses
Lookiloos: Gorgeous Saratoga French Chateau
Springtree Road: Drive-by in a Small Southern Town
Ramblings of a Renovating Couple
Cottage Industries: An 11-Foot Tree!
Derek M Design: Trimming the Tree

Historical Home: Colonial Connecticut Christmas
Thoughts from an Evil Overlord
Remodeling This Life: Front Porches
The Adventures of a Supermommy
The Organizing Blog: We're Allowed to Be Snoopy!
Powered by… Mister Linky's Magical Widgets.
Feeling overwhelmed? Then start here:
Several of my friends are hosting parties this week, too, so be sure to pay them a visit when you're done here!
A Soft Place to Land Open House

We are THAT Family (show your Christmas tree)

A Cottage Magpie (cookie exchange)
On Monday, I'm hosting a "Hooked on Holiday House Tours" blog party. And guess what--I'll be handing out prizes! If you have a blog and…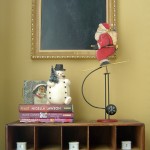 What a fun party this has been! I thought it would take me two days to visit everyone, but it turned into three. I didn't…