If you've been reading this blog for very long, then you've heard me mention my work for Kiki magazine before. It's my hope that by showing you what a bright and fun magazine it is, you might check it out for your daughter, granddaughter, or any other special girl in your life who is in her tween years.
As the magazine explains:
Kiki's a girl who loves life, appreciates creativity, recognizes good ideas. Kiki is discerning. She thinks for herself. She has her own look. Kiki's on her way to be being confident, strong, and smart. She's a girl with style and substance.
This is a positive and inspiring magazine for girls that will never have articles with titles like, "How to Get a Boyfriend." And it never talks down to girls. It assumes that they are intelligent and creative beings in their own right. I love that.
Remember the post I wrote about Coco Chanel's Apartment on Rue Cambon? That was inspired by an article I was writing at the time about Chanel for Kiki. That issue just came out this week. I took a picture of it to show you how it turned out:
Kiki magazine is very creative and always beautifully laid out. I'm proud to have written so many articles for them. (I also wrote the one about Karl Lagerfeld on the opposite page. And I have a series of articles on South Africa that I just turned in for the Fall issue.)
When I showed my daughter Lily my name in the Summer issue, she gasped and said, "Are you FAMOUS?"
Here are a couple of articles I wrote in the Spring issue about Japanese designers. Kiki is geared especially toward girls who love art, design, and fashion:
Go to Kiki's website for more information. I think this is the kind of magazine our girls need, and that we should support. And I'm not just saying that because I write for them!
You don't just have to take my word for it, though. Ann Kroeker, who is the published author of The Contemplative Mom and the homeschooling mother of four loves this magazine so much for her daughters that she wrote an entire ode to it on her blog that you can read here.
I love a good kitchen makeover. Here's a circa-1980s kitchen before it was remodeled. Don't you hate when builders stick fluorescent lights in a kitchen…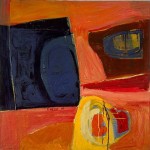 I've been thinking a lot about creativity lately, and how, for a lot of us, it's the fuel that keeps us going. It's what gives…