In the 1950s, they envisioned a future that was plastic and waterproof. The teeny-tiny caption says, "Because everything in her home is waterproof, the housewife of 2000 can do her daily cleaning with a hose."
I don't know about you, but I'm thinking it wouldn't be a bad idea to have a drain in the middle of my living room! There are some days when it would certainly come in handy….
Via Dark Roasted Blend.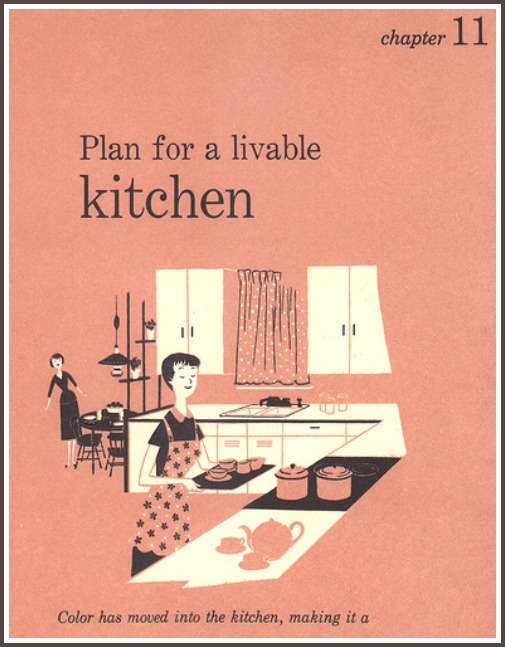 "Once you understand the nature of color, space and design . . . your home will reflect good planning and radiate a personality only you…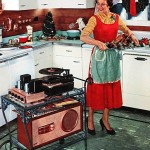 Dark Roasted Blend asks: "Now, do you appreciate your iPod more? In the 50s you had to carry the CART with you, wherever you went."…