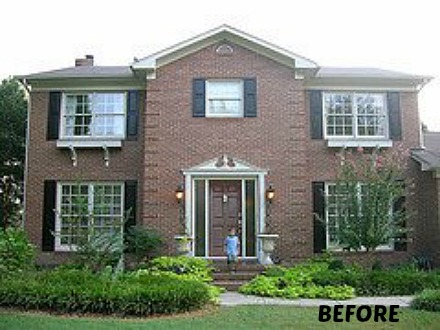 Here's what I should be doing this afternoon: working to meet a deadline for my "real" job. Here's what I've been doing instead: reading a blog I just found called Nesting Place. The Nester, as she calls herself, is seriously talented. The makeover she gave the exterior of her red brick house kind of blew me away. Check out how it looks now: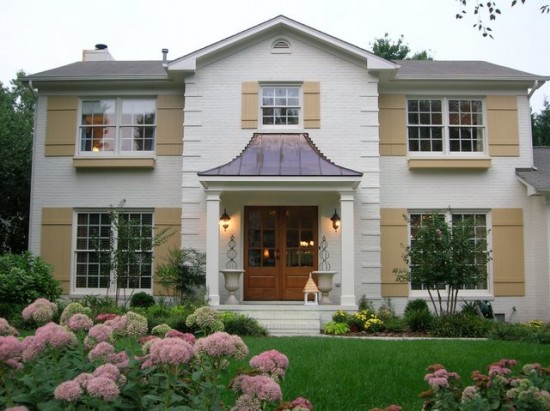 Pretty amazing, right?
She tells me, "I thought I would have to kidnap a painter and blindfold him to find one willing to paint my brick!"
She drew the plans for the new porch and chose the paint colors (Martha Stewart's Bone China is on the brick). They installed new double doors and her husband made the shutters. Gorgeous.
Visit her blog Nesting Place to see more!