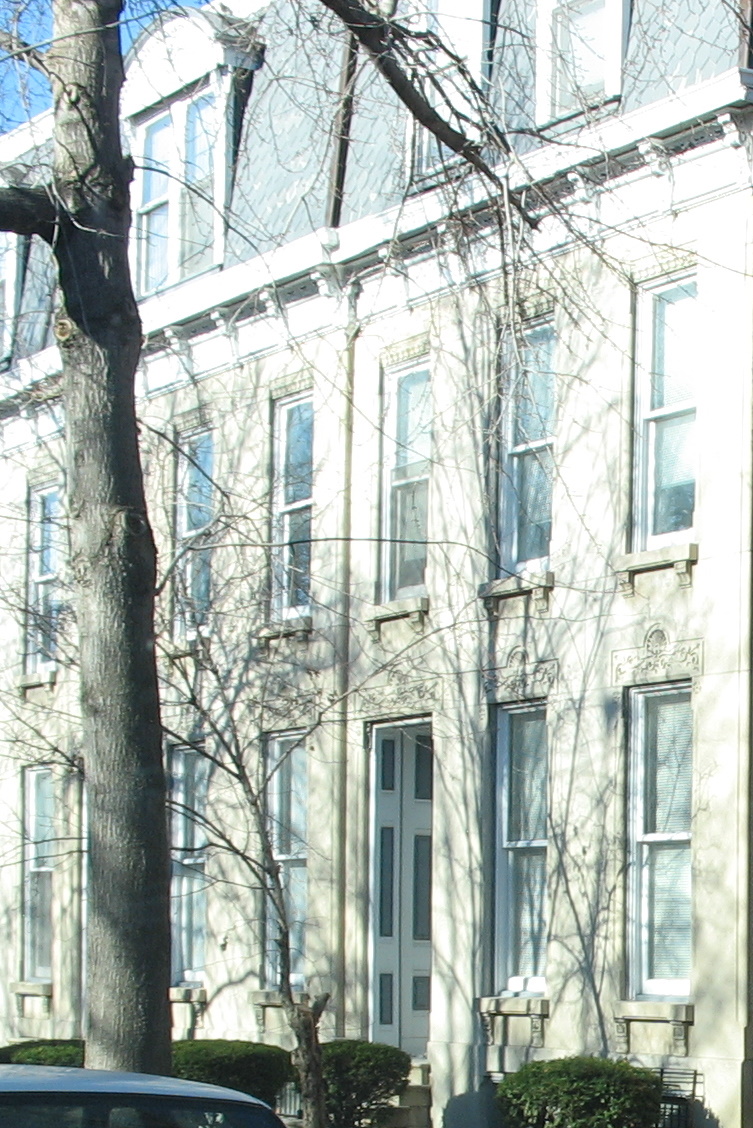 See the houses featured at the top of each page in the "Hooked on Houses" logo? I took that picture, as well as the one at the top of this post, in the historic St. Louis neighborhood of La Salle Park.
The area is a showcase of Victorian and Federalist architecture. By 1969, however, the area had become completely blighted, and the city requested a federal planning grant to rehabilitate the neighborhood. Federal funds arrived in 1971, and work began on restoring things like brick sidewalks, common-area landscaping, and street lights. Properties were sold in the 1970s to people who were willing to either restore old buildings or build new structures that would blend in with the old.
The results of the rehabilitated neighborhoods are breathtaking. I went on a home tour through the neighborhood and felt like I was walking through the kind of picture-perfect town you'd only find in a Disney movie. It seemed entirely possible that Mary Poppins might make an appearance with her umbrella, or Lady and the Tramp might go trotting by.
To take a tour of a 100-year old home in the neighborhood with seven beautiful and original fireplaces, check out this post: 1908 Mansion in Compton Heights.
If you're a Frank Lloyd Wright fan, you'll be excited to hear that his William P. Boswell House is on the market in Cincinnati, Ohio.…
Homeowner Sues Real Estate Agent.   Marty Ummel says she paid way too much for her house in Carlsbad, California. So did lots of other people who…